Vintage crockery donations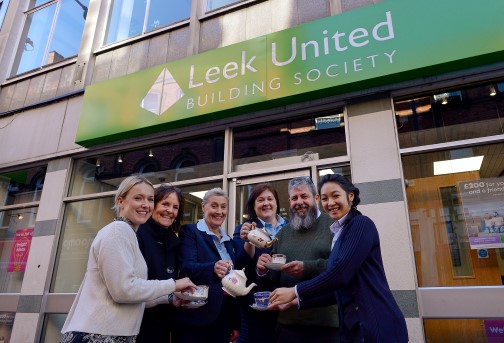 Published on 09 November 2018 12:00 PM
Special thanks to Leek United Building Society and especially to Coco Mercer, the manager of the Derby city branch. 130 sets of vintage crockery has been donated to our vintage hire service.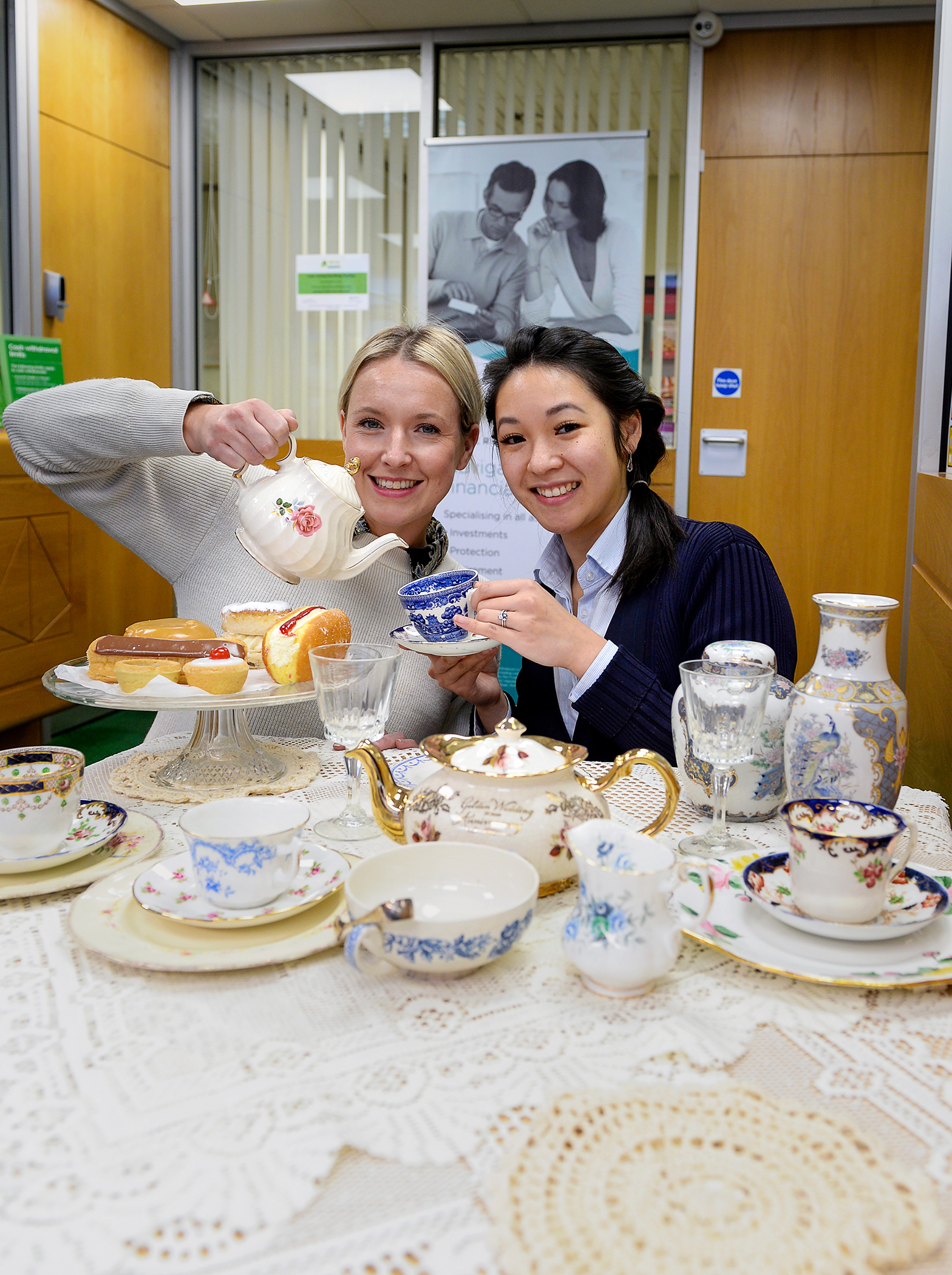 The sets of vintage crockery were presented by Leek United Building Society to Age UK Derby and Derbyshire (AUKDD), to be used for our fundraising vintage hire service.
The tea services are being donated courtesy of Branch Manager Coco Mercer, who spent seven years collecting them, with the aim of one day opening a traditional tea-room of her own.
"Life changes, and when my career at Leek United started I loved it so much that the tea shop idea had to take a back seat," said Coco.
"Because all the crockery was taking up so much space in the garage that I decided to find a good home for it elsewhere – which is when I heard about AUDD's hire scheme.
"However, my husband Chris and I were able to use the tea sets at our wedding last year – so we'll have lasting memories and photographs of them for the rest of our lives!"
The tea sets – which include cups, saucers, plates, milk jugs and sugar bowls – were handed over to Ray Gumbley, Danielle Gilbert and Angela Barnes at Leek United's Derby Branch in St James's Street.
Vintage Hire service
They will now be used to hire out to help add a vintage theme to weddings, anniversaries, engagements, tea parties and other special events, raising money in the process for AUKDD and the services it provides for older people across Derby and Derbyshire.
Ray Gumbley, the Derby Services and Retail Manager of Age UK Derby and Derbyshire, said: "We can't thank the Leek Building Society and Coco enough for their kind donation of all this crockery. All the pieces are beautiful and a very welcome addition to our growing collection."
Find out more
Find out more about hiring our vintage crockery for your event or celebration on www.vintagehire.org
More information about our work