Domestic Abuse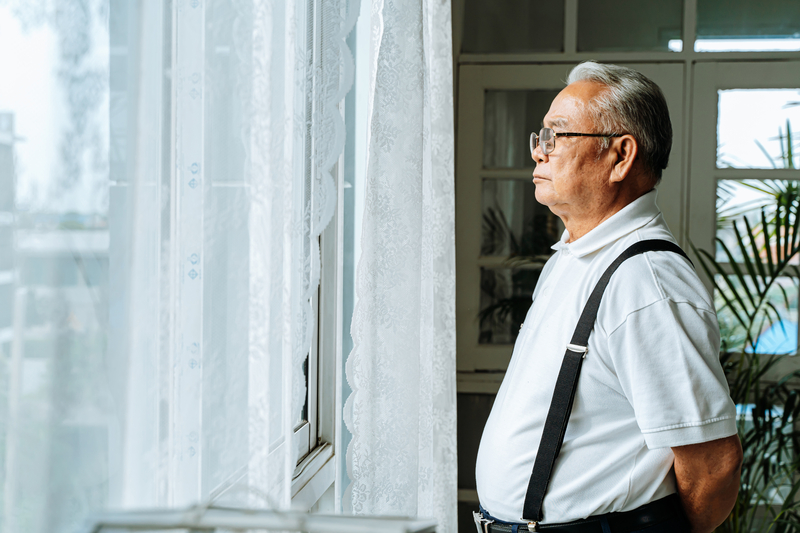 Published on 01 February 2022 01:18 PM
In September 2020 Age UK published a report about domestic abuse which called on the Government to ensure that older people's voices are heard, their rights are protected and their needs included in the Domestic Abuse Bill. The Domestic Abuse Bill proposes significant changes in how domestic abuse is addressed and it will change how local authorities and statutory services plan and deliver support to victims and tackle perpetrators. Bills like this set policy not just at a national level but right down to frontline staff.
Caroline Abrahams, Charity Director of Age UK noted that "Age UK feel that this is where the Domestic Abuse Bill can make a real difference. The Crime Survey for England and Wales, conducted by the Office of National Statistics, does not collect data on adults over the age of 74. The result is that while we know that older victims and survivors exist, we do not know the true prevalence of domestic abuse among the older population.

At a local level Age UK Derby and Derbyshire has worked with partnership groups in the county and city to explore local service capacity and to consider the needs of under-represented groups. Every day our services support older people at risk of domestic abuse. Sometimes our day services help provide much needed respite like letting the steam out of a pressure cooker reducing the incidence of violence and our information and advice services help older people and their families find help and support and a way out of a life of fear and distress.

So let's throw out the stereotypical picture of domestic abuse of someone young and female and start to recognise domestic abuse impacts on people in all communities and at every age. Understanding this and recognising the extent of abuse for older people can help professionals, friends, family and victims recognise abuse and stop it.
If you have been affected by any of the issues raised in this report or are worried about a friend or loved one, here are some sources of support;
Age UK Advice Line 0800 169 65 65 8am-7pm, 365 days a year, free and confidential
National Domestic Violence Helpline (Run in partnership between Women's Aid & Refuge) 0808 2000 247 (24 hours 7 days a week) www.nationaldomestichelpline.org.uk This helpline is for women and children who are experiencing or who have experienced domestic abuse.
Mankind 01823 334244 (weekdays 10am -4pm) www.mankind.org.uk This helpline is for men who are experiencing or who have experienced domestic abuse.
Galop 0800 999 5428 National LGBT Domestic Abuse Helpline www.galop.org.uk Galop is the LGBT anti-violence charity. They have a helpline dedicated to domestic abuse, but can also advise on other issues such as hate crime and sexual violence.
Respect 0808 802 4040 www.respect.uk.net Helpline for perpetrators of domestic abuse.
Hourglass 0808 808 8141 www.wearehourglass.org/helpline Helpline provides information and support to anyone concerned about harm, abuse or exploitation of an older person.
You can also download the Brightsky app onto a smartphone. Brightsky helps people experiencing domestic violence to record evidence of their abusive relationships and seek professional help by encouraging people to log private journal entries in the form of text, photos and videos, which are then sent to a designated email address. This information can be sent to the authorities at a later date.
If you are in immediate danger, please call 999
More information about our work