Award nomination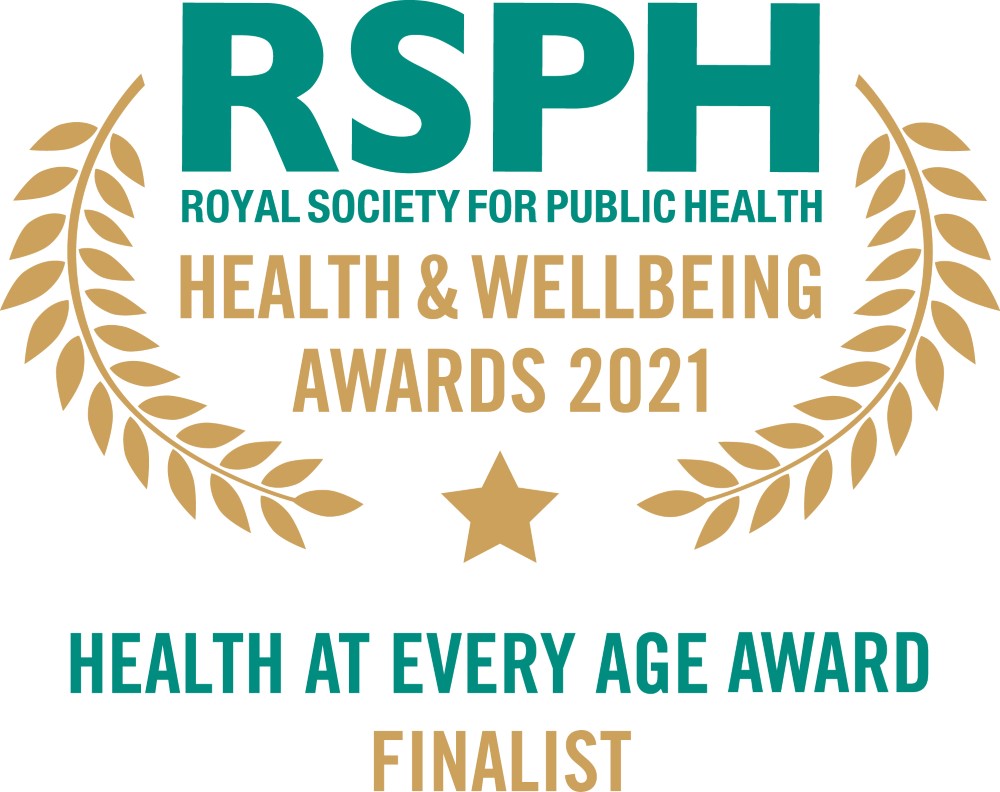 Published on 13 September 2021 02:00 PM
Age UK Derby and Derbyshire's Strictly No Falling Service shortlisted for prestigious Royal Society for Public Health Award 2021
Age UK Derby and Derbyshire submitted a bid for the Royal Society for Public Health awards for the 'Health at Every Age' category. The bid was for the work our Strictly No Falling team undertook during the pandemic. Between March 2020 and March 2021 Strictly No Falling instructors made over 40,000 contacts with older people across the county, our team broadcast Chair Based Exercise classes on Radio Derby and Erewash sound and at one point instructors were even conducting (socially distanced) CBE sessions in cul-de-sacs with participants joining in at the end of their drives! Over 80% of group participants reported being more physically active during the pandemic than before as a result of the weekly contact with instructors.
Physical strength and balance are crucial in preventing falls and the life-changing injuries they cause and the fear of falling which debilitates so many older people. During the pandemic we also supported people's emotional strength and balance by helping them keep motivated in their exercise and by providing much needed social contact. Our work and the Instructor's dedication to their classes helped many older people stay active and return to face to face classes as restrictions eased. Their regular mentoring calls meant they were physically and mentally ready to get out and about again.
We have been informed that from the very large number of applications the RSPH received AUKDD were one of just three to be shortlisted in the category of 'Health at Every Age' and the team have been invited down to the finals in London in October.
It is great news and testimony to the fantastic working relationship we have with Derbyshire County Council's Public Health Team who fund the Strictly No Falling service and a great achievement for Jo, Lindsey, Emma and Diane to see their hard work recognised.
Everyone's got their fingers crossed we win! In the meantime we can use the prestigious shortlisted Awards logo with pride.
Watch the award ceremony
Sign up to watch the Award ceremony online on Thursday 21st October
More information about our work