Oct 2021 - Our Roadshow service is currently closed, but we hope to be able to offer this service again in the future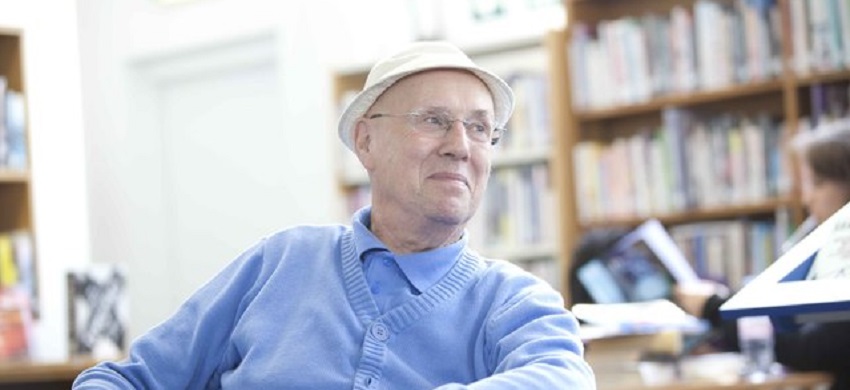 We provide an information and advice outreach service, offering themed or general information at venues used by older people and in partnership with other agencies.
"Excellent and very informative. I feel I can benefit from some of the information and will pass on to other people. Well presented."
Who is it for?
The information roadshow is for anyone in Derbyshire County but not currently for Derby City.
What does the Roadshow offer?
Information and advice outreach service offering themed or general sessions in public places, at older people's group sessions, and in partnership with other agencies
Information display, presentations & "taster" chair-based exercise sessions delivered to community groups supporting older people
What are the benefits?
Older people and their carers can make more informed choices and achieve positive outcomes on a variety of issues affecting independence and wellbeing
Older people feel empowered to use local services and support agencies now and in the future
Reduced risk of crime, deception and elder abuse
Increased income and older people able to enjoy a better standard of living including adequate heat, food, clothing and personal expenditure
Older people feel supported and listened to and experience increased feelings of engagement, self-worth and care
Older people receive information and advice to enable them to make good informed choices to promote independence, good health & well being
How do I use it and how much does it cost?
Anyone can request the information roadshow or visit it at a venue.
Charge
No charge for this service. The service is funded by Derbyshire County Council for the county of Derbyshire (excluding Derby City).
How do I find out more?
Public roadshow locations are available on request and bookings can be taken in advance.

If you would like to find out more please contact Katharine Wilson (Monday – Friday 9.30 – 5.00) on:

Telephone: 01773 768 240
Mobile: 07500 276 688
Getting it right for you
We believe you deserve the best possible service and if that has been your experience, please let us know. If you feel our service has failed to meet the high standards you deserve and should expect please make a complaint. We welcome complaints which can help us learn and improvements can help reward good work and encourage others to strive for the best performance.
To make a complaint or compliment contact: Katy Pugh, Chief Executive, Age UK Derby and Derbyshire, 29A Market Place, Heanor, Derbyshire. DE75 7EG
Roadshow calendar of public events
Find out where our next public roadshow will be, so you can pop along and get some information from Age UK Derby & Derbyshire.
Free booklets and online information
Age UK produces free information guides and factsheets on a wide range of topics, including home adaptations, dementia, and advice for carers. You can find a complete list of guides and factsheets on the Age UK national website.

If you prefer to read information online, the Age UK national website has information and advice on many topics, including how to find a care home, how to avoid scams, and Power of Attorney.
Safeguarding adults
If you have any concerns about whether an older person, or yourself, is being abused or neglected, please see our safeguarding adults page for help. We are committed to preventing the abuse and neglect of vulnerable adults.
Other information you may find helpful
Related pages on our website
Related pages on other websites