Platinum Jubilee Celebrations at The Silver Link Centre
Tuesday 7th of June, 10am - 3pm
Come and join the Ageing Well team for a quiz and refreshments to celebrate the Queens Platinum Jubilee!
If you would like to attend please call us on 01302 439 078 or send an email to karen.creed@ageukdoncaster.org.uk
The Silver Link Centre, Bennetthorpe, Doncaster, DN2 6AJ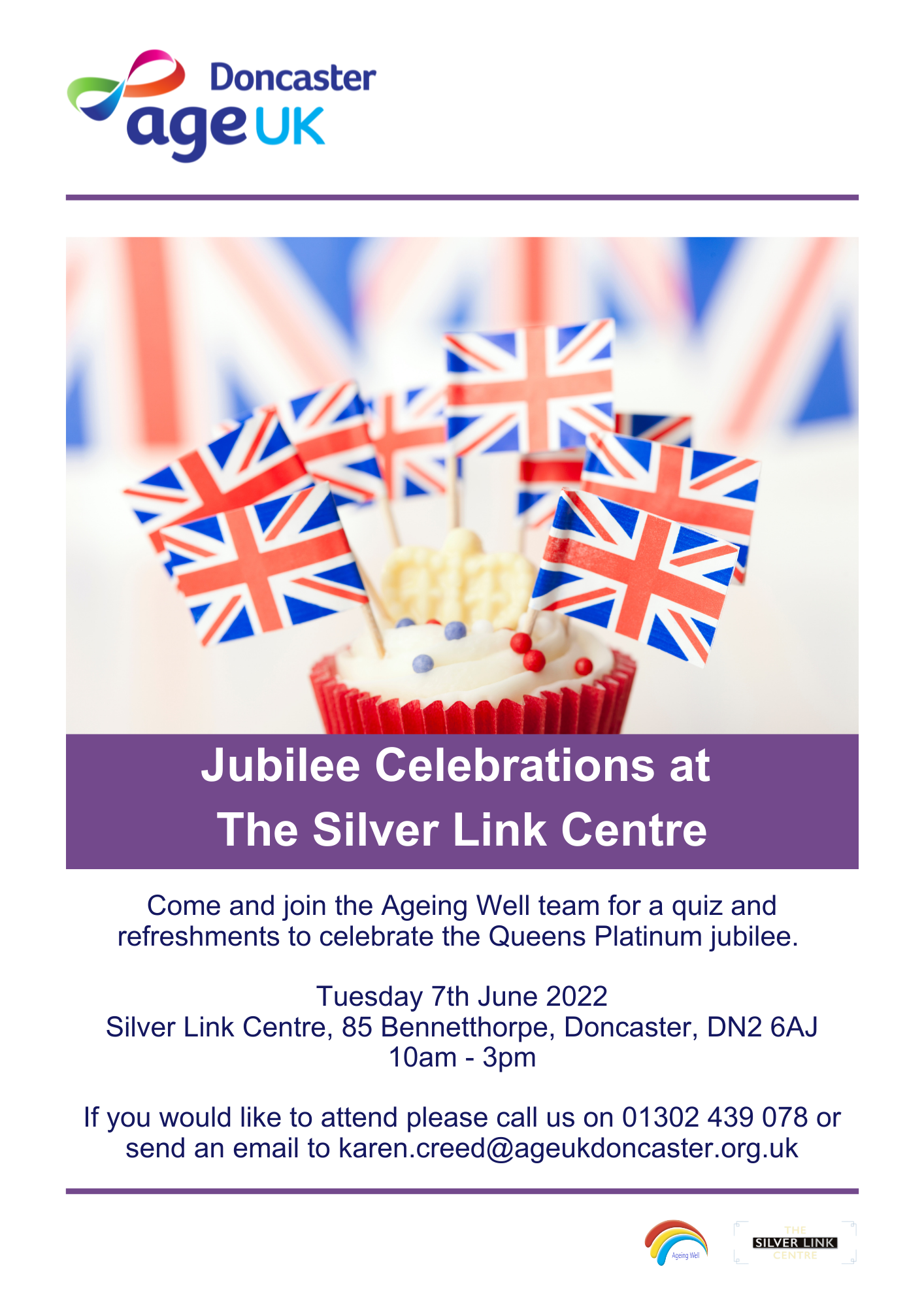 Shared Reading Group taking place at Silver Link every Wednesday between 1.30pm and 2.30pm
Event Currently on hold
Shared Reading is a group session that takes place weekly. The group leader reads aloud a poem or short story. Group members can also read aloud if they desire, or just listen if they prefer. The poem and short story are then discussed and this will often spark connection, reflection and discovery.
Shared reading is a very relaxing and positive experience and is accessible to people of all ages, backgrounds and abilities.
Transport isn't provided so anyone who would like to attend will have to make their own way there.