Age UK East Grinstead and District offers lots of services for older people and their carers.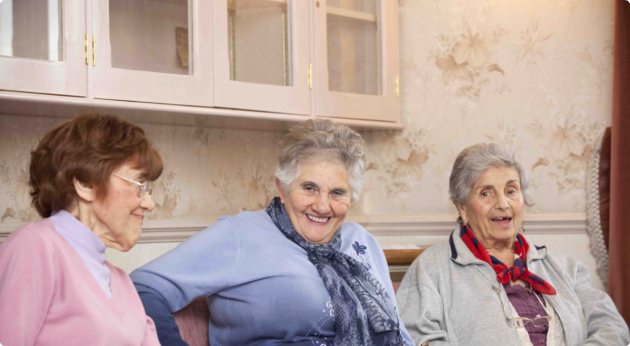 Our carers respite service offers support to carers on the first and third Saturday of the month between 10am and 3.30pm.
There are lots of exciting activities taking place at the Glen Vue centre including midday meals, exercise classes, quizzes and day trips.
Our Services
Our Activity Centre is the Glen Vue Community Hub and is the base for our operations

Each year we arrange many day trips and outings to places of special interest, and group holidays
Our Home Assistants offer support in the home by providing regular domestic help with housework tasks

Our Daybreak service gives carers/family members the opportunity to have a break from their caring role

We can link older people to statutory and voluntary groups that offer solutions to specific needs
Activity Centre
The Glen Vue Community Hub is a modern building purpose built as a Community centre. Age UK moved here on the 21st of June 2019 with the centre being opened by Sir Nicholas Soames the MP for Mid Sussex.
The Glen Vue Community Hub is situated just on the edge of the town centre. There is a pay and display car park just behind the building with disabled bays. The Centre, on Railway approach, is close to bus and train station and is a only a couple of minutes walk. To help find us look on our Contacts page.
The Glen Vue Community Hub is home to the staff organising Age UK in East Grinsteads services and is also the location where many of the activities take place. With Kitchen and disabled facilities it is a base for all that goes on.
Trips and Holidays
We have been running Trips and Holidays for many years now, when we first started we were only doing four trips a year and one holiday, we are now doing a trip a month and four holidays a year. This is from high demand from our members, which is great news.
When you come on the trips or holidays there is always a member of staff or volunteer to assist you or just there for company, so you never have to feel you are on your own.
There are deposits for trips and holidays so you can reserve your place. If you want to know more then call Lana on 01342 327046.
Daybreak
We aim to help people maintain their skills and independence in a social and friendly environment, while allowing carers a relaxing break.
We offer a tailor -made service with activities planned around the needs of the individual, for those with early to mid -stage dementia and frail older people. Our social days involve group activities, stimulating games, a delicious lunch and all refreshments. We are also on hand to offer information and advice for carers and pint you in the right direction for other services and activities.
Ask about our FREE trial session!
Our East Grinstead service:
1st and 3rd Saturday Each Month @ 10am
The group operates and the 1st and 3rd Saturday of each month, providing respite for carers from 10am to 3:30pm. Morning and afternoon slots upon availability.
Find us at: The Glen Vue Centre, Railway Apporach, East Grinstead, West Sussex, RH19 1BS
Get in touch by calling : Kate Strong on 01342 327046
Or email us at: shortbreaks@ageukeastgrinstead.org.uk
Help at Home
The Help at Home Mid Sussex service was successfully established in 1996 and is now delivered by Age UK East Grinstead & District following many requests received by older and vulnerable people who required reputable domiciliary help within their home.
The service is available to older people and those with disabilities who need assistance in running their home and our team of Home Assistants can assist with general housework, bed changing, laundry and ironing, as well as shopping at local shops.