The Future of the Isabel Blackman Centre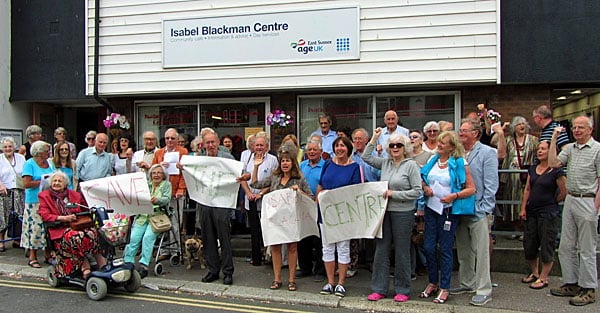 Published on 02 September 2019 10:42 AM
The Future of the Isabel Blackman Centre, Hastings Old Town – We need your support to save this vital community asset.
Age UK East Sussex have been working with the Hastings & St Leonards Seniors Forum, Hastings Voluntary Action, Sussex Community Development Association and Hastings Old Town Residents Association to examine a future for the Isabel Blackman Centre which was closed in March 2019.
In partnership, we have launched a petition asking East Sussex County Council to engage with the voluntary sector about the building's future or, if the building is sold, "ring-fence" the capital receipt to benefit older people in Hastings.
You can view and sign the petition here:-
https://democracy.eastsussex.gov.uk/mgEPetitionDisplay.aspx?id=500000027&TPID=503118186&$LO$=1