Wellbeing and Leadership in Partnership with Sector Pioneers Bailey and French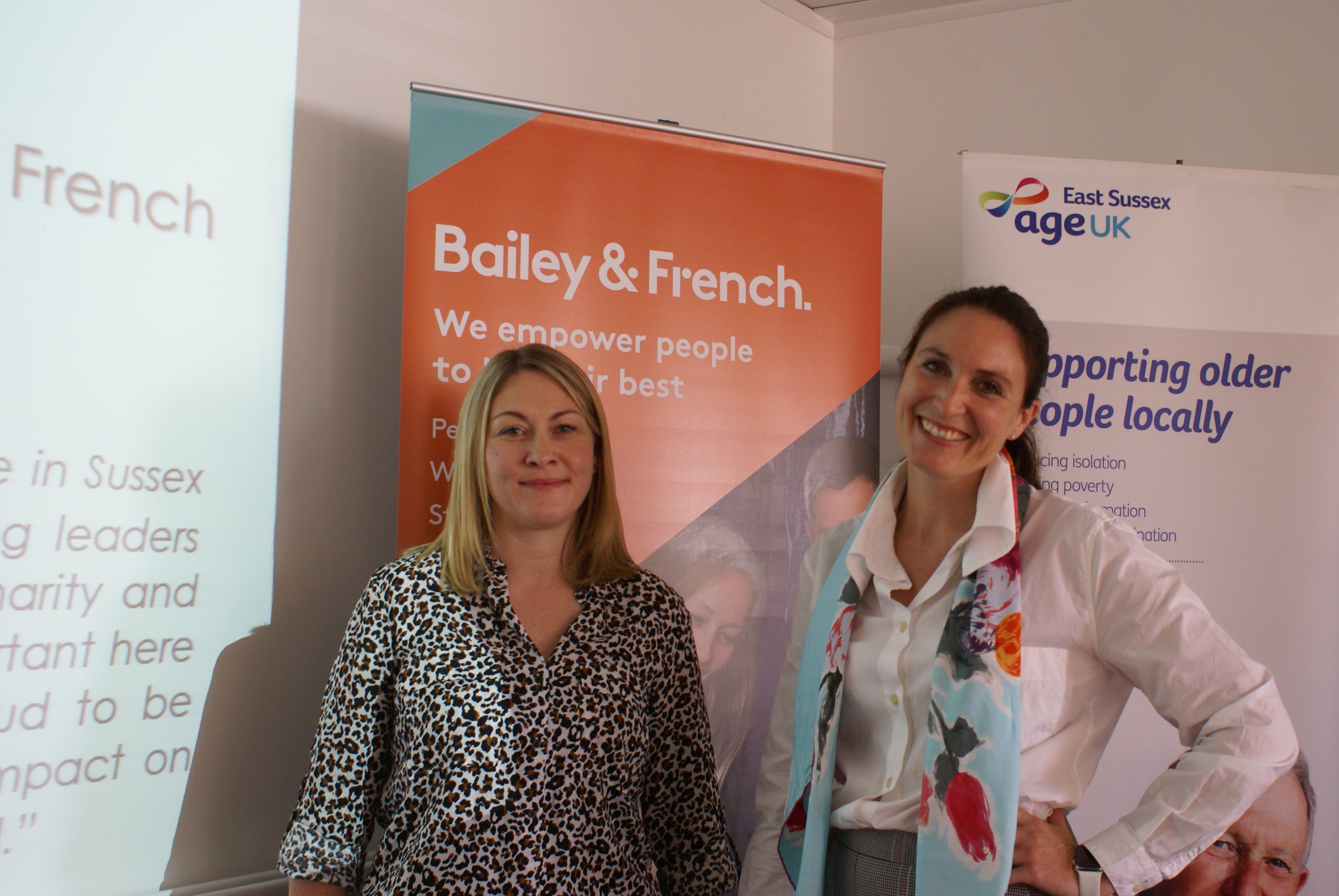 Published on 05 August 2019 10:20 AM
Age UK East Sussex held a recent event to launch their new two-year Leadership and Development Programme 'Empowering Great Leaders'.
This exciting new programme has been developed by Head of People and Development, Mary Howarth, who said: "The purpose of the programme is to upskill and empower our leaders and managers by providing the tools to lead effectively and confidently using a new leadership competency framework which underpins the programme and supports our three year strategic plan'.
The innovative programme is unique in its focus on having meaningful discussions around performance and well-being, with self-directed learning, resilience and reflective practice at its heart and has been designed around the latest learning and development research into emotional intelligence, positive psychology and the strengths-based approach to leadership.
The programme has been developed with input from Bailey and French Consulting Ltd, Acacia Coaching & Development and with training consultants from East Sussex County Council, all of whom will also be delivering on aspects of the programme.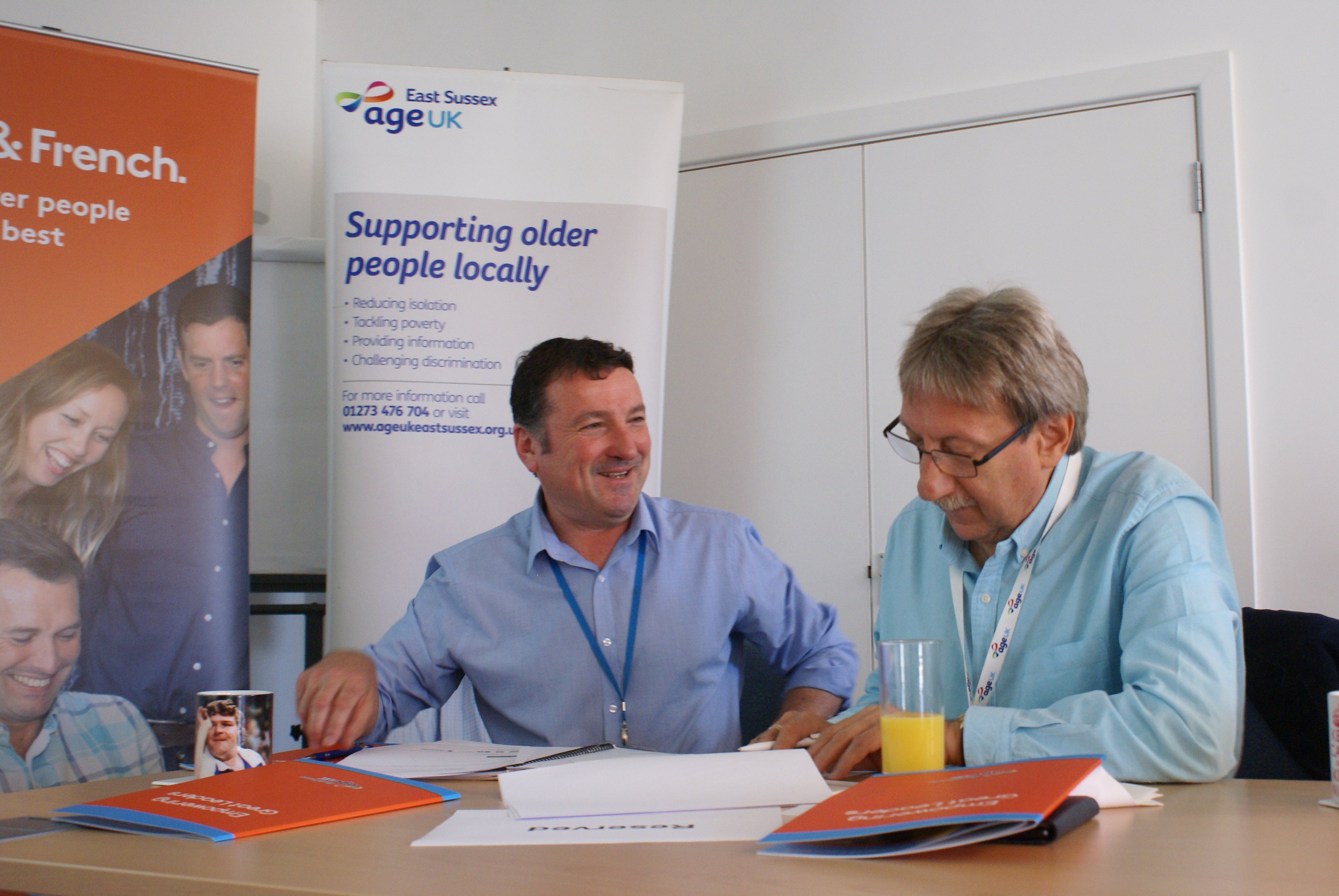 Alex Bailey attended the event as a guest speaker and to introduce the strengths-based approach to leadership. Alex said: 'We are excited to be working with Age UK East Sussex in developing a new programme empowering leaders to learn and grow together positively for the charity and our community. The work Age UK does is so important here in Sussex and right across the UK, we are proud to be supporting on something that will have lasting impact on how people work together every day and beyond".
Steve Hare, Chief Executive, said of the programme: 'I genuinely believe that no organisation can achieve without great people, and great people deserve great leaders and managers. Age UK East Sussex is lucky to have committed and talented people making East Sussex a great place to grow older. Those thousands of lives we touch in so many ways across the county are enhanced by the decisions and actions we take every day as charity leaders. Empowering Great Leaders is our exciting and impactful development programme for empowering us individually and together to deliver great performance. Our work today takes place in a time when we are tasked with supporting growing numbers of people and rising complexity of needs, and where our political, social financial system has never been more risky and uncertain. Age UK East Sussex is fully focused on meeting this challenge and we know this will only happen having great leadership at the heart of our work. The skills and abilities we get from the programme will last, as will their impact on the many, many thousands of later lives our work enhances'.