Romanie Volunteers to Support Local Covid-19 Vaccination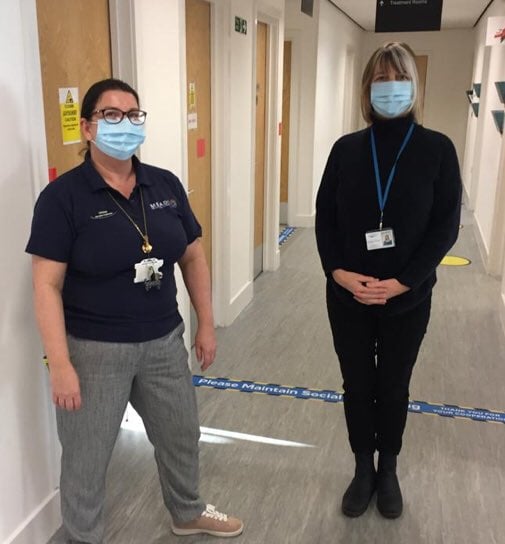 Published on 21 December 2020 04:12 PM
Age UK East Sussex Social Prescriber, Romanie Palmer, has given up her spare time to volunteer at The Meads Medical Centre in Uckfield, during a vaccination clinic.
Romanie spent her day off at the medical centre, supporting the team by checking in patients, directing them safely around the surgery and chatting to them between receiving their Covid-19 vaccinations and being allowed home.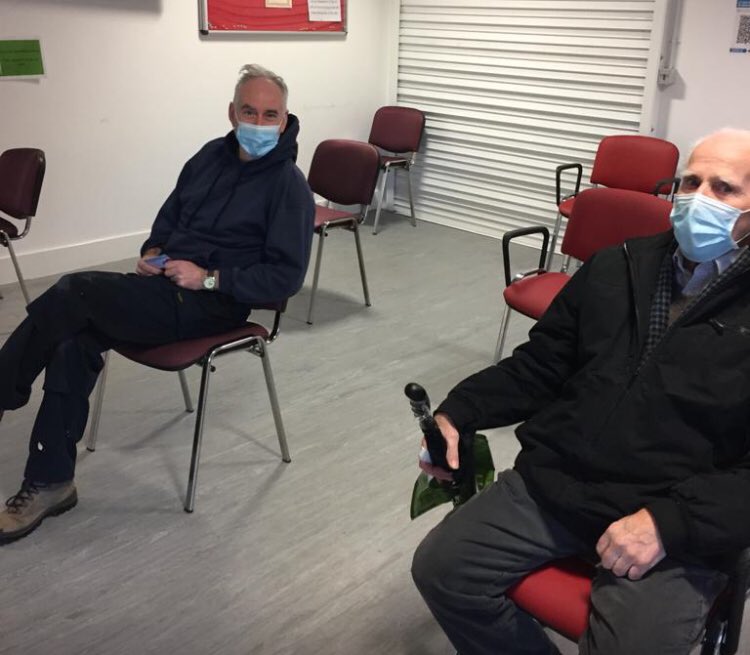 A total of 420 vaccinations were administered to patients during the day, with a further 400+ planned for the following day.
Romanie said of her volunteer experience, "It felt an honour to be working side by side with the NHS teams, supporting our over 80's clients, and ensuring their experience was a positive one".
During Romanie's usual role as Social Prescriber, she works closely alongside doctors and nurses in GP surgeries to improve the well-being of those aged over 50, and carers of any age. Romanie and her team can advise on a range of services, support and activities available in the local area.
Read more about the Social Prescribing service.
If you would like to support the NHS in Sussex by raising awareness of the Covid-19 vaccination from your own home, find out about becoming a volunteer Vaccination Champion, here.