Social Prescriber Volunteer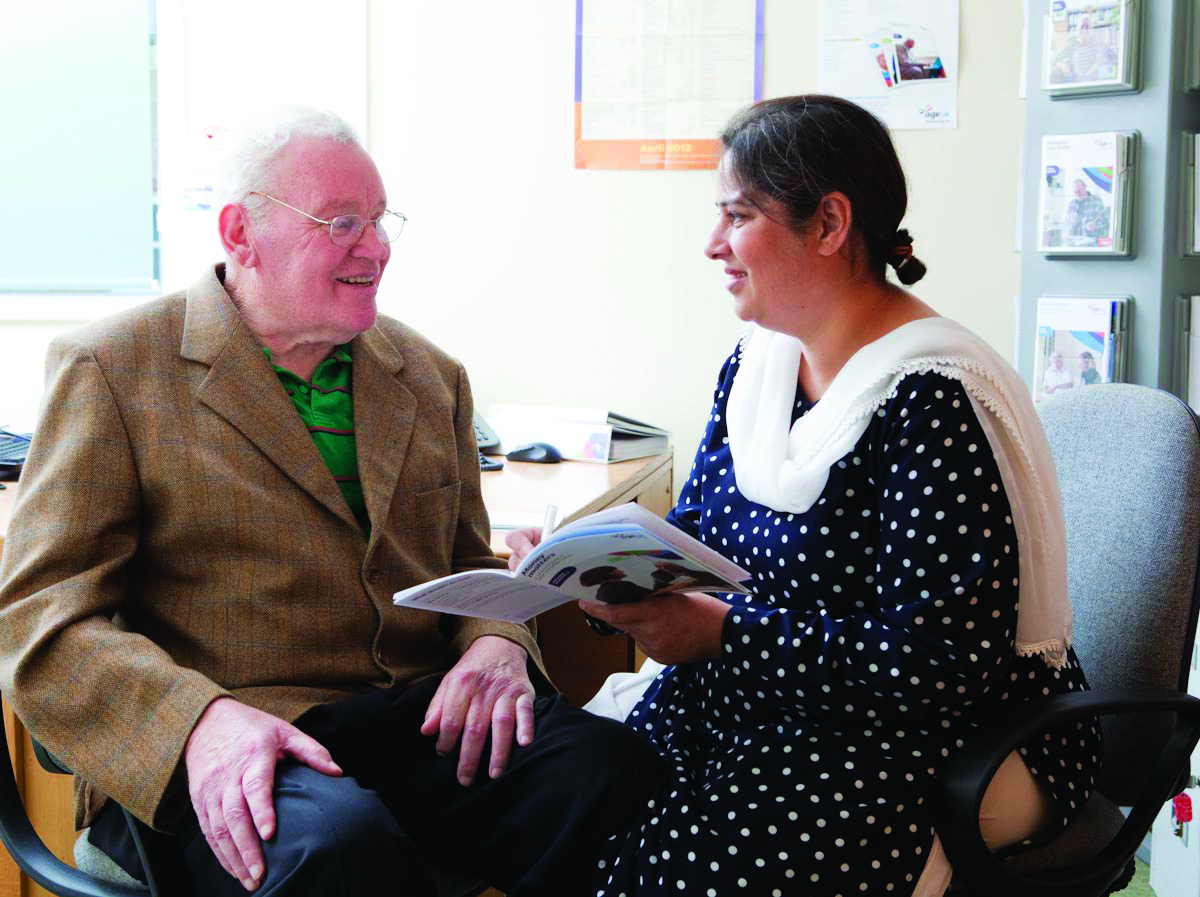 Age UK East Sussex can provide information and advice to older people on many issues, such as benefits, social care, living independently, housing, and local services. The High Weald Lewes and Havens Social Prescribing Service (HWLH SPS) just does this and is based within most GP Practices across this area. Social Prescribing is a service which supports patients who are over 50 years old and who have long term health problems and non-medical problems that if addressed would have a significant impact on their wellbeing.
There are two volunteer roles, one involves supporting a Social Prescriber directly, by getting a briefing about the patient (via phone/ video call/GP practice/meeting up), then getting to know the patient a little (by visiting/phone) and then finally taking them (in your car/public/community transport) to a social activity or a service on a few occasions. The other volunteer role is administrative support by helping the service organise its resources and support the administrator with computer related tasks.
The Volunteer Role
To provide support to different Social Prescribers it will be based on geographical area.
Supporting Social Prescribers in their role with patients.
Support the Service with basic administrative tasks and resources related. e.g., updating information and health resources.
Skills and Attributes Needed:
An interest in working with and for older people.
Committed to ensure high levels of customer service.
Good interpersonal and communication skills including empathy and respectful listening, and a non-judgmental approach.
Understanding and willingness to learn about the range of issues affecting older people.
Able to use the Internet, Microsoft Office 365 for emails, have a mobile phone.
Ability to work on own's own initiative and as part of a team.
Trustworthy and reliable.
For administrative volunteering, an ability to use IT systems and willingness to learn how to update electronic records.
Interest in organising resourcing.
As a Volunteer We Would Ask You To:
Commit to a minimum of one shift per week.
Undertake a Disclosure and Barring Service check.
Participate in induction and initial and ongoing training and sometimes attend the team meetings.
Participate in one-to-one supervision with your main Social Prescriber or the Team Lead.
Adhere to the Age UK East Sussex Confidentiality Policy and Equality Policy.
Maintaining discretion and confidentiality at all times.
Give prior notice when unable to support a client.
To sign a declaration of interest.
As a Volunteer We Will Offer You:
An induction and initial training.
Ongoing training relevant to your role.
Regular support and supervision from the Social Prescriber and Team Lead.
An opportunity to meet other volunteers when training and for mutual support.
Reimbursement of out-of-pocket expenses.
Appropriate insurance cover - to protect you whilst you are acting on behalf of Age UK East Sussex.
Support to gain a valuable experience and a reference after six months volunteering.
Appreciation for giving your time and commitment to Age UK East Sussex.
We place great value on our volunteers - who bring so much to the organisation. Their time, energy and commitment are recognised and greatly appreciated.

Use our online form to apply for our volunteering roles. Once we receive your application we will contact you to discuss which roles and locations you are are interested in helping with.

Thank you for volunteering with Age UK East Sussex

Contact Us

If you have any questions about our volunteer roles please feel free to contact us on:

Phone: 01273 476704

E-mail: volunteers@ageukeastsussex.org.uk

Address:
Age UK East Sussex
Faraday House
1 Faraday Close
Eastbourne
BN22 9BH