Chelsea glamour to bloom in Exeter in aid of Age UK Exeter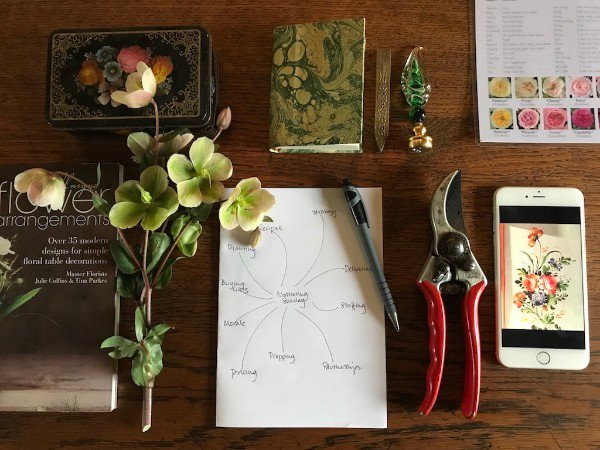 Published on 15 May 2018 12:00 AM
Local flower school brings a taste of the RHS Chelsea Flower Show with the Exeter Floral Trail - Tuesday 22 to Thursday 24 May 2018
FREE EVENT

As the world goes flower-crazy with the start of the RHS Chelsea Flower Show later this month, Exeter is set to get its own exciting touch of floral glamour with the launch of the first ever Exeter Floral Trail on 22-24 May.

As part of the Chelsea Fringe Festival, the Exeter Floral Trail is free to view and will feature beautiful, bespoke floral designs displayed in historic and retail sites across Exeter city centre. Over 18 venues have signed up to be part of the Exeter Floral Trail, which is being supported by InExeter, Devon County Council, Princesshay and John Lewis, and aims to raise awareness and funds for our work at Age UK Exeter.

The Exeter Floral Trail is the brainchild of the team at the British Academy of Floral Art floristry school in Dunchideock, Exeter, which is celebrating its 10th anniversary this year. Over the past decade, the Academy has produced a record number of RHS Chelsea Gold medallists and British Master Florists.

Academy Principal, Tina Parkes, who won RHS Chelsea Gold with her Floral Kite just last year said:
"We are excited to be bringing the Chelsea Fringe Festival to the city for the first time and have been overwhelmed by the positive response to the idea of the Exeter Floral Trail. We aim to bring a hint of floral magic to the city, whilst raising awareness and funds for the valuable work of AgeUK Exeter."
Exeter's historic venues are participating with a paper flower design in St Nicholas Priory using flowers created by our very own craft group, Exeter University and in the grounds of Exeter Cathedral. The city's retail florists are backing The Exeter Floral Trail initiative too with their own Chelsea Fringe Festival displays at Trugs Florist, St Leonard's Florist, Jane's Florist, Dunstan's Florist and Blooms Florist.

Spotting the floral designs will be made easier with a special Exeter Floral Trail guide available from Exeter Tourist Information, Exeter Cathedral and participating locations or online at www.inexeter.com and on the website of organisers, British Academy of Floral Art, at www.britishacademyoffloralart.com.

The Exeter Floral Trail will make stunning Chelsea Fringe Festival selfies, and visitors will be encouraged to post their images on social media using the hashtags #exeterfloraltrail #chelseafringe2018 #britishacademyoffloralart.