Kelsey and Sarah Jump for Age UK Exeter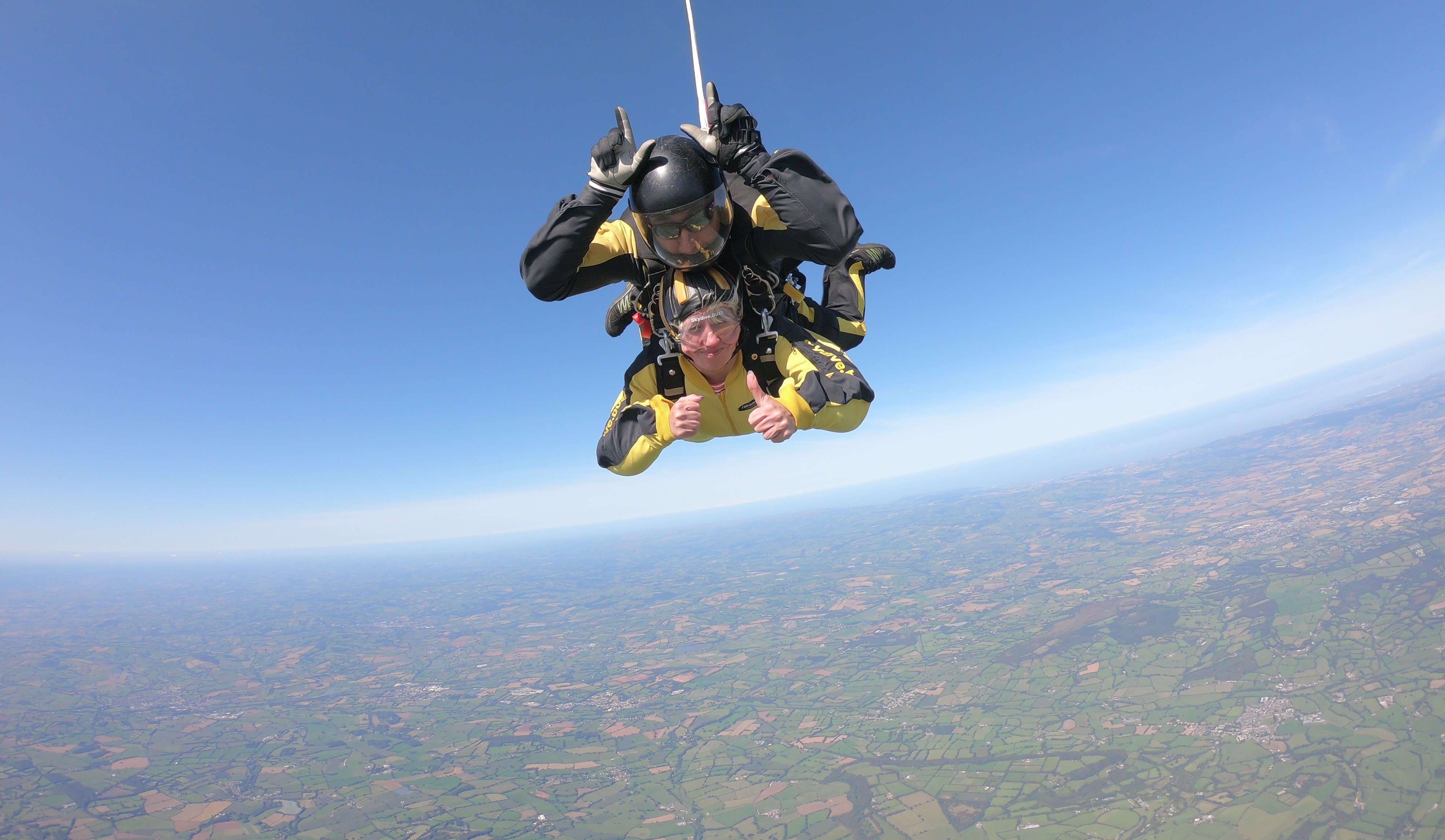 Published on 16 September 2019 01:53 PM
On Saturday 14th September 2019, two wonderful members of Age UK Exeter staff took on the ultimate fundraising challenge. They jumped out of a plane at 15,000ft (the highest possible skydive without an oxygen supply) before freefalling for 2 miles at a speed of 120 miles per hour! As the canopy opened, they were able to appreciate the sudden tranquillity as their speed dramatically decreased, allowing them to take in the expansive scenery during the 5-minute parachute ride.
Kelsey said "Before the jump, I was nervous but extremely excited. The plane took about 10 minutes to ascend to 15,000ft but it felt like longer as I was itching to get going. We were so lucky with the weather on the day - beautiful sunshine and not a cloud in sight. The views were absolutely breathtaking! My instructor was so encouraging and made me feel very safe which meant I could focus on enjoying the experience. I had thought that this would be a 'once-in-a-lifetime' experience but I'm already planning my next jump for my birthday next May. It's the most amazing thing I have ever done and I couldn't recommend it highly enough. If you're thinking about it but not quite sure yet, just do it! You really won't regret it!"
Sarah was over the moon to have raised so much money for Age UK Exeter. "This experience was a huge undertaking for me but it's something I wanted to do as Age UK Exeter is such an amazing charity. People often think they are part of the national Age UK charity but they are independent and rely on fundraising to support all the vital work they do for older people within the city."

Sarah and Kelsey raised £1000 between them which will all go towards helping Age UK Exeter continue their critical work supporting older people in Exeter.
If you fancy taking on this awesome challenge, follow the link below and make the leap!