The Boatyard Bakery and Cafe support Age UK Exeter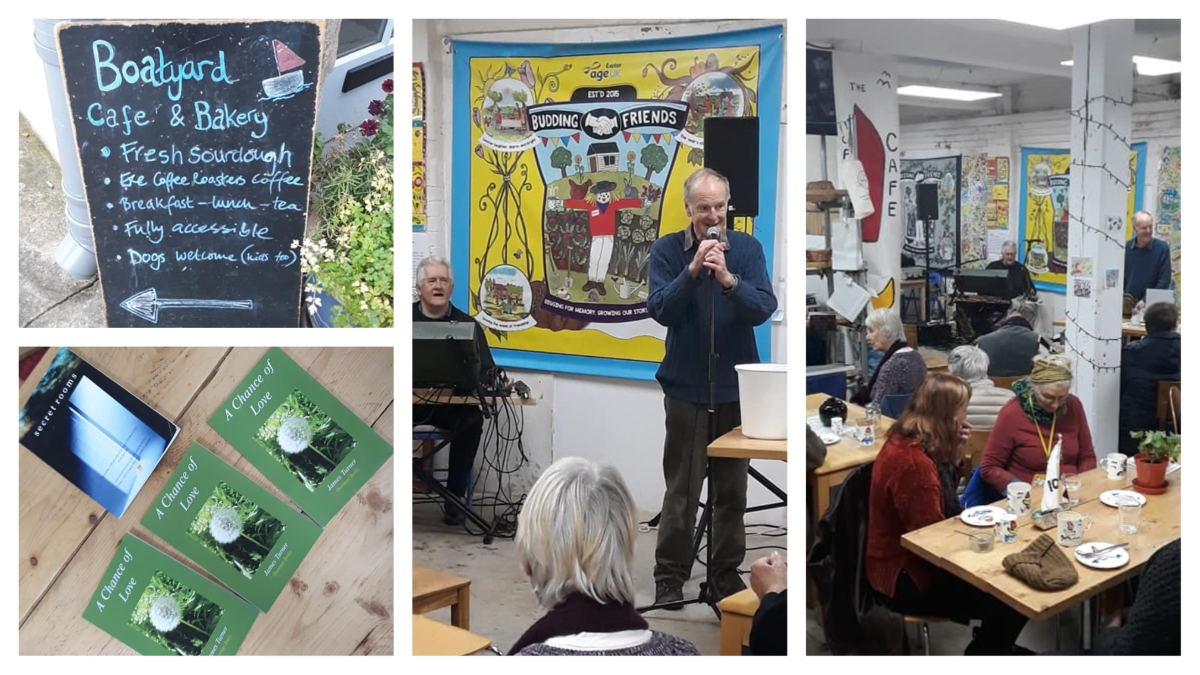 Published on 10 December 2019 12:55 PM
On Sunday 17th November 2019 the lovely people at the Boatyard Bakery and Cafe hosted an #EatTogetherExeter event in their delightful premises on Exeter Quayside. Guests were treated to poetry and music with James Turner and Ric White and some delicious homemade bakes. The event raised an incredible £170 to help combat loneliness among older people in Exeter.
Throughout November The Boatyard also hosted the 'Conversations on Colour' art exhibition showcasing artwork from a collaboration between our Budding Friends project (a service for people living with dementia, and their carers) and Studio 36.
We are so grateful for all the support we have received from The Boatyard and couldn't achieve all that we do without the help of local business and residents. Thank you!