Age UK Exeter Thanks 'Super Volunteer', Malcolm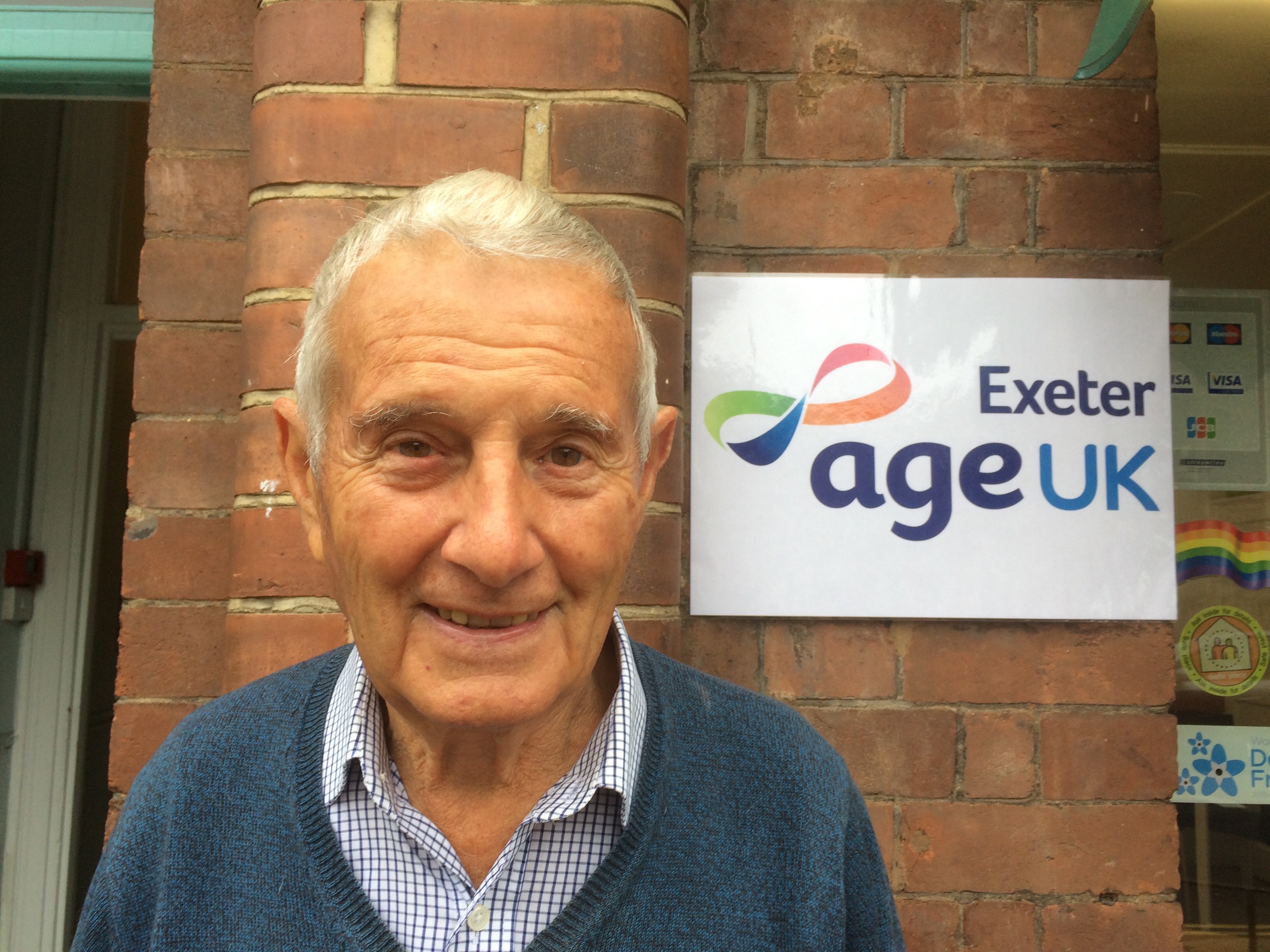 Published on 19 October 2020 12:57 PM
It's with great sadness that we announce the retirement of our long standing volunteer, Malcolm, after 6 years of dedicated service to the Information and Advice team at Age UK Exeter. Malcolm has done phenomenal work to help older people in Exeter ensure that they are receiving the benefits they deserve.
Since 2013 he has ...
Helped 961 clients.

Helped claim backdated payments of over £85,000.

Helped older people in Exeter claim nearly £3 million. £2,948,158.72 to be exact! An incredible achievement!

Here's a little bit about Malcolm in his own words.
"I have moved to Exeter twice in my life. Once in 1940 when I was eight years old and my family evacuated from Sussex because of the war; and the second time in 2011 after living near Holsworthy where sadly my dear wife died after a long illness.
I needed something to do, both because I like to be busy and I needed something which would bring me into contact with other people now that I was living on my own. Age UK Exeter, just around the corner from the flat I moved into, seemed the perfect solution to my problem.
Volunteering for their Information and Advice department, visiting people in their homes to help with making applications for benefits was perfect for me.
Filling out a thirty-one page application form is daunting for anybody; to do this when you elderly and perhaps not feeling at your best is a challenge which many people cannot face without help. So step forward Age UK Exeter, offering to visit you in your home and help you do the job. And it does not stop there, many hundreds of Exeter citizens are helped in all sorts of different ways by Exeter's foremost charity serving the needs of the elderly.
The Covid 19 restrictions mean that some home visits are temporarily suspended for the safety of all, but interviews for benefits are still available by phone where this is practicable. Visits will resume as soon as possible; in the meantime many thanks to Age UK Exeter from this volunteer, now stepping down after some six years of enjoyable work in a good cause."
We can never thank Malcolm enough for the hours of time and energy he has dedicated to Age UK Exeter and the people of Exeter. He is a shining example of community spirit and selflessness and we wish him so much happiness and a well-earned rest in his retirement.