Message from Martyn Rogers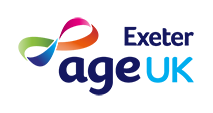 Published on 02 August 2020 09:59 AM
Our Board of Trustees has reluctantly decided that in order to ensure the future sustainability of the charity our day care and catering services will now be permanently closed and the staff working in them sadly made redundant. Given the risks and uncertainty presented by the pandemic the Board could not see how these services could be made both safe and financially viable. The Board acknowledges and thanks all the staff concerned, and their volunteer teams, for the amazing contribution they have made to the lives of many hundreds of local older people and their families over the years. We wish them every success in the future.
We are now talking with the service users and families involved, in co-operation with Devon County Council's adult social care team, about alternative one to one services that could support them in the future until group-based activities may become feasible again.
The loss of our day services means that, unfortunately, we can no longer afford to run two buildings in the city. This means, at a time still to be decided, we will leave our Cowick Street centre, which we rent, and all our staff will move to our Sycamores centre in Mount Pleasant, which we own.
On a more positive note, our Enabling and cleaning services are gradually moving back to where they were prior to the lockdown, as our staff and clients adapt to the 'new normal'. Our Information and Advice service is extremely busy, supporting people by phone with a host of issues and particularly with welfare benefits such as Attendance Allowance. We continue to provide our Home from Hospital service for the RD&E Hospital Trust and to support around 100 carers of people living with dementia, many of whom have lost the group-based services they relied upon. Volunteers in our Social Support service have now begun visiting (ensuring 2m distancing) as well as phoning older people who live alone and referrals from GPs to our Wellbeing Exeter 'Community Connecting' service are beginning to increase again. Our Men in Sheds workshop has now re-opened with reduced numbers and our Men in Sheds shop on Paris Street re-opened on 20th August. The shop, on the corner by the bus station, is open 10am to 4pm Thursday, Friday and Saturday. In its first three days of trading it had sales of £767, which is a very welcome boost to our hard-pressed finances.
We are also continuing our discussions with Age UK Devon regarding a potential merger so that we can reduce our overhead costs and target our combined resources where they are needed most.
If you would like to support us at this extremely challenging time, please go to:
https://www.justgiving.com/campaign/AgeUKExeterCoronavirusAppeal
or use the donate button above.
Thank you