Computers can be confusing - but we can help! If you're bamboozled by technobabble, need advice about what sort of computer to buy or just want to brush up on your existing skills, why not make an appointment with our friendly IT team?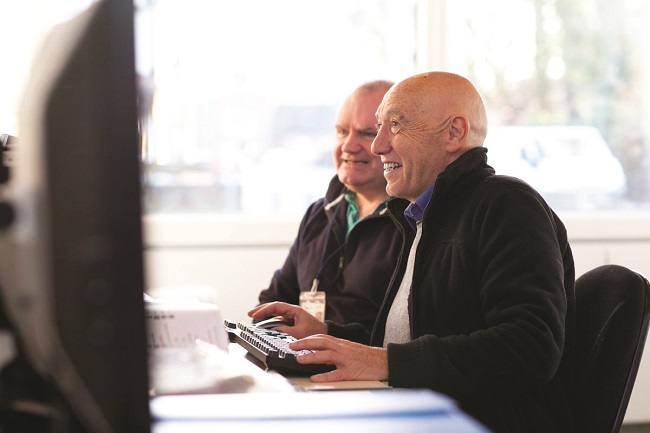 Flexible face-to-face help
Instead of running group classes, we are now able to offer individual one-to-one sessions, with skilled IT volunteers. Because we all learn at different rates, have different equipment and want different things from a class, we believe that one-to-one sessions, advice and training are more useful than group tuition.
Book a session
Why not book a free one-to-one session? Call us on 01392 202092 to book your free one-to-one session. You can choose from a half hour session or a full hour long session. You may only need an hour or you may want to book three sessions at a time, or longer ... we can be flexible to your needs. Although these sessions are free we would appreciate a donation as all the money generated from our one-to-one sessions goes back into providing more equipment for the computer suite for use by people aged 50+.
Your one-to-one session will take place in our computer suite at our centre in Cowick Street. Here we will have PCs, laptops and tablets to practise with but you can also bring your own.
Contact
If you would like to find out more about the help available or if you wish to book your free half hour assessment, please telephone us on 01392 202092 and ask to speak to Kathy Beasley or E mail k.beasley@ageukexeter.org.uk