Respite Day Care - Sycamore Days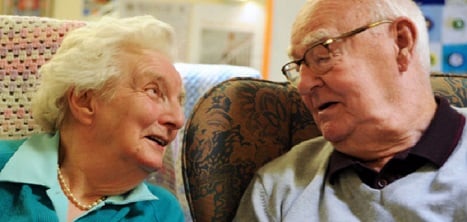 Half Day: £50.00. Full Day with lunch: £80.00.
Please note, this service is not available outside Age UK Exeter - Head Office's catchment area.
Age UK Exeter
The Sycamores
Mount Pleasant Road
Exeter
Devon
EX4 7AE
United Kingdom
Our newly expanded service provides flexible respite options to support those who care for someone or for those living on their own who would like company and additional support to enhance their days.

*This is a chargeable service*
Flexible Day Care Service
Sycamore Days provides stimulating activities with the morning sessions usually starting with time for an activity of your choice; from puzzles, quizzes, arts, reading a book or discussing news events. After lunch we can be found singing or listening to music, or enjoying a visit from a performer or guests.

Sycamore Days is also suitable for someone who is living with a mild to moderate cognitive impairment/dementia.

Our trained team of staff are on hand to provide a safe and stimulating environment, providing reassurance for you to leave your loved ones with us while you complete those day to day tasks or catch up on things you have been meaning to do for a while.

Sessions are held each week on Tuesdays and Fridays from 10am - 3.30pm at our centre in Mount Pleasant, and charged by the half or full day.

For further information give us a call on 01392 202092 or complete the request form below.
https://forms.office.com/pages/responsepage.aspx?id=h9YCIZqaRE-Wy9bG3e_USQlyS6nXq6JHvHq_vTdPAYVURVA5QlFRMlpETjI4VzM1VTNIV1FSQ1pPMiQlQCN0PWcu