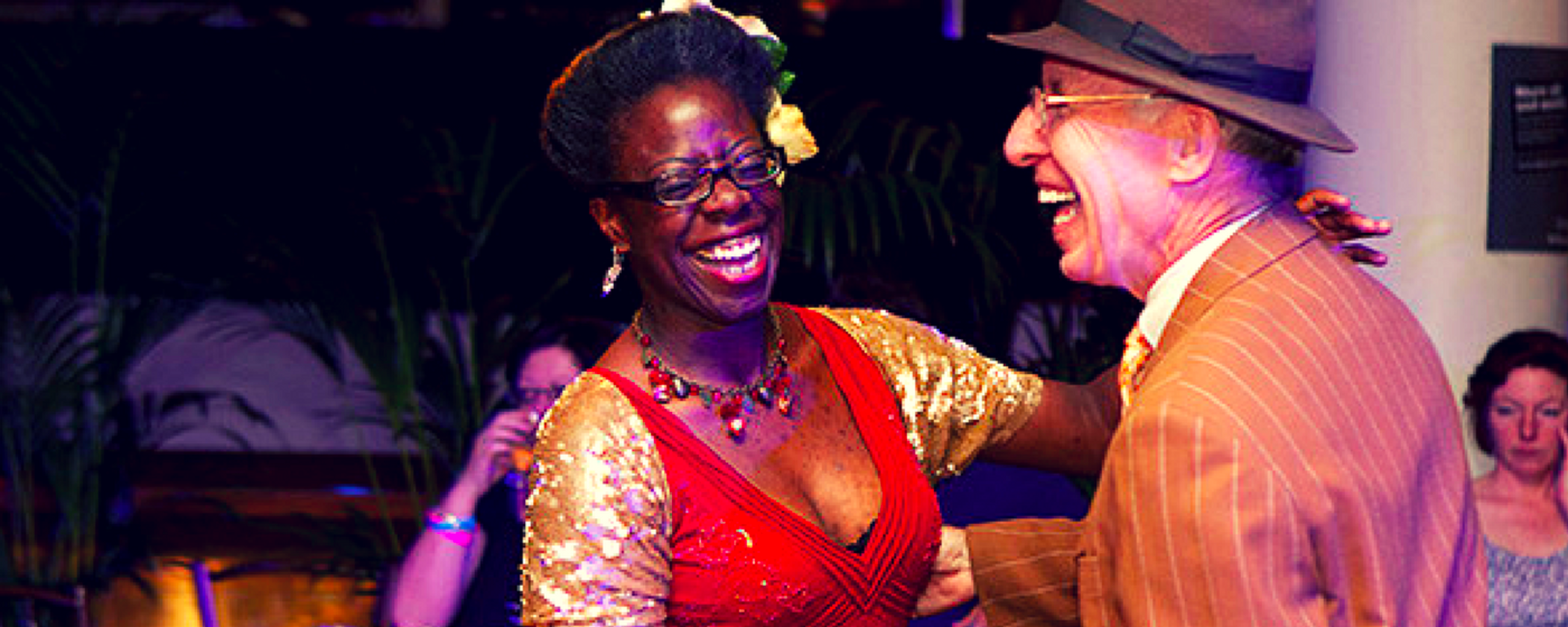 MYsocial helps you discover friendships, connect with your community, and do things that make you happy!
MYsocial is the new social membership service open to all ages brought to you by Age UK Lambeth. We run over 60 events a month from regular classes like Zumba and yoga to cultural trips like gallery exhibitions, jazz clubs and exciting events like parties and even a trip to an adult ball pit. Every event is hosted so guests arrive to see a friendly face (whilst these physical events are temporarily on hold due to covid regulations we are currently running an exciting online calendar of events - check out our website for further details).
Join MYsocial FOR FREE today
MYsocial: Age UK Lambeth's social membership service
Regular MYsocial activities and events
Member's lounge

Why not pop into the Members' Lounge at Vida's for a cuppa, slice of toast or even a scrumptious lunch. Relax, meet new and old friends, read the paper, or even play board games! We are open 10 am until 4 pm every Tuesday, Wednesday and Friday.

Computer classes

Want to learn how to log on, send an email, and search the internet? Join our computer classes! Michael and his team of volunteers are on hand to help you learn how to use your technology. Drop in, all levels welcome.

Exercise classes

We have classes for every ability to help you stay fit and healthy in later life. Come and join us for a seated work out which is also fun. Elvera has been teaching keep fit for more years than she would like us to say. All welcome. £2.50 per session
Art classes

Fancy learning a new skill or brushing up on an existing one? If so, our Art Class could be just the thing for you! Come and learn to draw and paint in a friendly and relaxed environment. All levels welcome, no need to be shy! Free tea and coffee included for members.

Friday film club

Enjoy the Friday Film Club at Vida's. FREE for members with FREE popcorn too! You can also suggest the movie you would like to see on screen!

Good Companions Ballroom and Sequence

You may have two left feet or you may dance like Fred Astaire, it really doesn't matter. Come along and learn or carry on dancing. All are welcome!
See our online calendar of events & activities and book your place online. It's really easy!
MYsocial: Age UK Lambeth's social membership service
Want to keep up to date?
Sign up to the Age UK Lambeth mailing list to receive information and updates on activities, events and opportunities for older people in Lambeth.