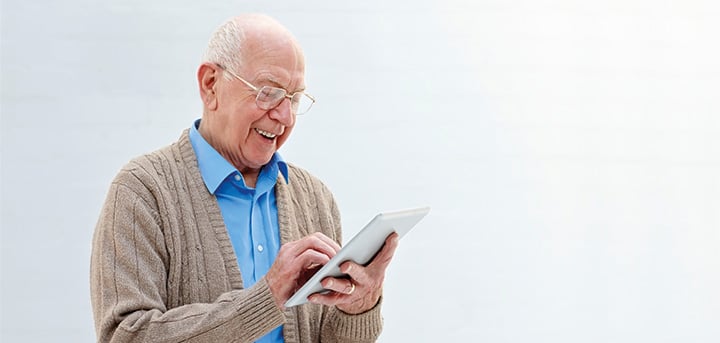 Age UK Norfolk
Henderson Business Centre
51 Ivy Road
Norwich
Norfolk
NR5 8BF
United Kingdom
Our 'Let's Get Digital' project is a service for anyone over 50 who would like to learn how to use their device and get better connected.

Our team are available to help Monday-Friday 9am to 5pm.
How Let's Get Digital Works
Through weekly sessions you will be supported by one of our incredible Digital Inclusion Champions to learn how to use your device. For example, setting up WhatsApp and answering video calls from family and friends, to more advanced support like online shopping and setting up an email account.

What our Digital Inclusion Champions teach will vary depending on your needs and if the learner does not have a device, one will be loaned to you by us for the duration.
Supporting Videos
Our team have created some videos to help you learn at home in your own time. These can be watched for free on our YouTube Channel. Our videos cover topic such as

SCAM Awareness
How to order your grocery shopping online
How to create and use email
How to video call
Find an event near you
https://www.youtube.com/channel/UC_LFdB476MNjh3igSK6tOOA
Interested in signing up to our Let's Get Digital Service?
Fill out our referral form to get started today!
https://www.ageuk.org.uk/bp-assets/globalassets/norfolk/original-blocks/our-services/lets-get-digital-referral-form-2023.docx
Looking for handy Digital Inclusion Resources?
Visit our dedicated page with useful guides on our Let's Get Digital service and digital devices.
https://www.ageuk.org.uk/norfolk/our-services/digital-inclusion/