Can Anger Management keep us healthy?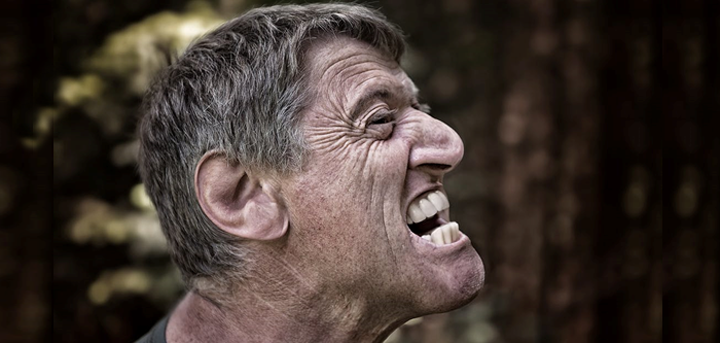 Published on 07 June 2019 03:03 PM
Recent research has suggested that there is a link between higher levels of anger and ill health in older people.
Activities such as those on offer through Age UK North Tyneside have been clinically proven to help reduce anger levels, and keep you healthier in the long run.
A recent study conducted by the American Psychological Association has concluded that high levels of anger in older people is associated with inflammation. Whilst inflammation – the body's reaction to perceived threats, such as infection – is generally a helpful and healthy bodily response, long-lasting inflammation can ultimately lead to chronic illnesses such as heart disease, arthritis and cancer.
Meaghan Barlow, lead author on the study, examined the reasons older people might experience anger;
"As most people age, they simply cannot do the activities they once did, or they may experience the loss of a spouse or a decline in their physical mobility and they can become angry."
The NHS has a number of ideas and advice on how we can manage anger in our everyday lives. One suggestion is maintain a regular exercise routine, with clinical psychologist Isabel Clarke noting that 'exercise as part of your daily life is a good way to get rid of irritation and anger'. At Age UK North Tyneside, we host a variety of weekly activities and monthly group gatherings, from yoga to Zumba to bowling, for you to take part in, whatever your fitness level.
Another NHS proposal is to engage with creative hobbies such as painting, musical instruments or singing, or craft activities. Our arts and crafts groups in North Shields, Wideopen, and Whitley Bay, offer a friendly environment for you to indulge in knitting, needlework, art, and/or other crafts. Anger management expert Anna Martin states;
"There are many creative options to explore when looking for effective ways to channel your anger. Listening to soothing music, dancing to favourite tunes or painting all induce a relaxing effect on us. Not only will you be channelling your rage by concentrating your focus on the activity, but you will also be shifting your emotions and feelings so that they become less aggressive and more positively calm."
Regular socialisation is also recommended by NHS experts, and mental health charity Mind report;
"Talking to a trusted person who's not connected to the situation, such as a friend, family member, counsellor or peer support group, can help manage an anger outburst. Expressing your thoughts out loud can help you understand why you're angry and help calm you down."
Age UK North Tyneside offers a wide range of social groups where you can meet new friends, or come along for a natter and a vent. Our community services team will be happy to help find a good fit for you. Our Garden Pottering group might also be helpful, with experts finding positive links between anger management and destressing, and working within garden allotments.
As demonstrated by this emerging research, activities that allow us better control over our anger are integral to keeping healthy in later life. Such activities are offered not only through Age UK North Tyneside, but by our social enterprise EveryDay, in their three wellbeing centres.
Age UK North Tyneside Social Activities
Reading Groups
Other social activities
Our end loneliness campaign