Loneliness and Alcoholism in Older People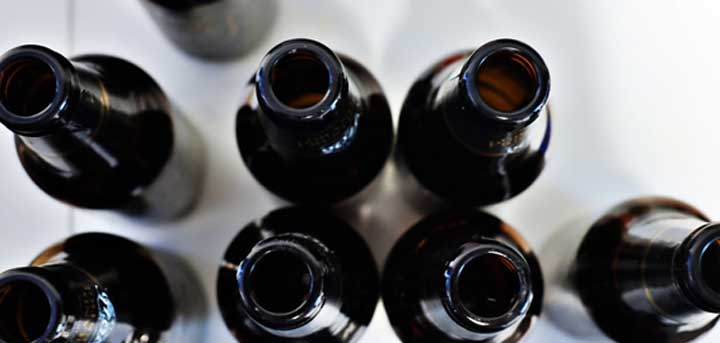 Published on 16 August 2019 09:32 AM
Loneliness and isolation could be to blame for increasing rates of alcoholism in older people.
A recent study conducted in the US has found rates of binge drinking within older people are on the rise – is this really surprising given the high levels of loneliness and isolation experienced by the older population?
The World Health Organisation describes binge drinking as 'heavy episodic drinking, measured by drinking five or more drinks on an occasion', and notes it can be a symptom or precursor to an individual becoming alcohol dependant. The recent research, from the Journal of the American Geriatrics Society, found that one in ten study participants aged sixty five and over were 'current' binge-drinkers. Lead study of the author, Assistant Professor Benjamin H. Han emphasised the potential negative outcomes of such behaviour;
"Binge drinking, even episodically or infrequently, may negatively affect other health conditions by exacerbating disease, interacting with prescribed medications, and complicating disease management,"
But are rising rates of binge-drinking and alcoholism in society's older people to be expected, when studies consistently show links between substance abuse and loneliness, and over half of our older population lives alone?
When, as is the case with 3.9 million older people in the UK, your main or only source of company is the television, it can be easy to fall into destructive habits such as binge-drinking. In 2016, comedian and television personality Alan Carr spoke publicly about his boyfriend's struggle with alcoholism as a way of coping with Carr's busy schedule, which often had him working away from home.
What this means is that to combat the increasing levels of alcohol dependency in the older population, we must also combat these people's loneliness. In North Tyneside alone, there are fourteen thousand older people living alone – our article on ending loneliness lists ways that you could help someone. You might consider volunteering, with our befriending service, for example.
Alternatively, you could donate to the charity. Just £1 will pay for a cuppa at the community cuppa clubs where older isolated people can meet, socialize and find out about other support they need. Other financial options and their impact can be found here.
Article by Summer Dolan (Age UK North Tyneside marketing intern)
Age UK North Tyneside Social Activities
Reading Groups
Other social activities
Our end loneliness campaign