Healthy Eating Shopping Tips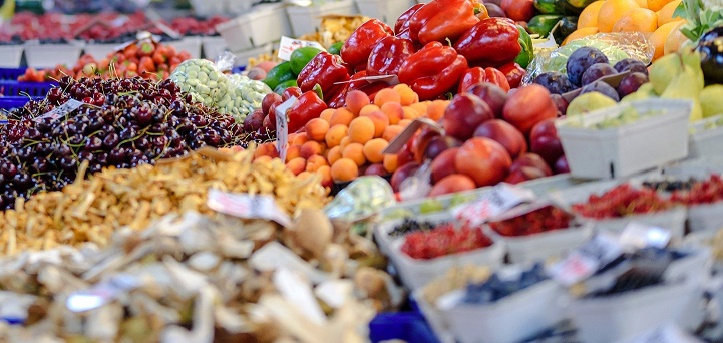 Published on 09 June 2020 04:07 PM
Healthy Living for Older People
Our Healthy Habits team has put together a series of articles to help you get and stay healthy.
---
One of the biggest challenges we face at the moment, is shopping. Many older people are relying on friends, family or neighbours to go to the supermarket for them, so it is important to consider the following things when buying food:
Let your friends / family / neighbours know that you are trying to eat healthier! For many, it can be the people in our lives who are the causes of our unhealthy eating habits as they like to bring us treats!
Write a clear and informative shopping list.

If someone else is shopping for you, be clear about what size / brand / type of product you want.
Buy lighter versions of products such as butter/spread, yoghurt, fizzy pop etc. Switching to the lighter products can make a huge difference.
Plan your meals! If you know what you will be making for yourself, you will only get what you need.

Think about meal preparation! Could you batch cook a healthy meal and freeze portions for future use?
Speaking of freezing, many supermarkets now have extensive frozen fruit and vegetable selections. The veg is usually pre-chopped and ready to go so it makes it easier to add into your meals. Frozen fruit and veg is usually cheaper too!
Another frozen tip- it is more economical to buy a bigger loaf of bread and freeze it in small portions to use as and when, rather than buying a small loaf.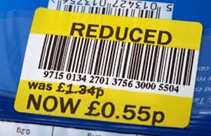 We've all seen those yellow stickers on products that SIGNIFICANTLY reduce the price because they're on the "Sell By" date. Well, those stickers tend to go onto the products at the end of the day. Think about shopping later in the day and you may be able to find some bargains that you can have as a treat for tea that day OR put in the freezer! For example, a large packet of mince could be split up, frozen then used to make chilli, Bolognese, bun-less burgers etc.

A bargain to try and avoid though- Buy One Get One Free - and other such deals! There might be a short "Sell By" date and the products are on sale to get rid of them. You are also more likely to find these sort of deals on foods and drinks that are not particularly healthy.
If you are shopping on behalf of someone else, remember to just get what is on the list! Do not be tempted to buy treats for whoever you're shopping for as they might be trying to eat healthier.
Diet and nutrition are just one of the areas of health that our new Healthy Habits programme will be focussing on. If you are interested in finding out more, please call 0191 287 8484 or email Caitlin: caitlin.calvert@ageuknorthtyneside.org.uk