Local food delivery services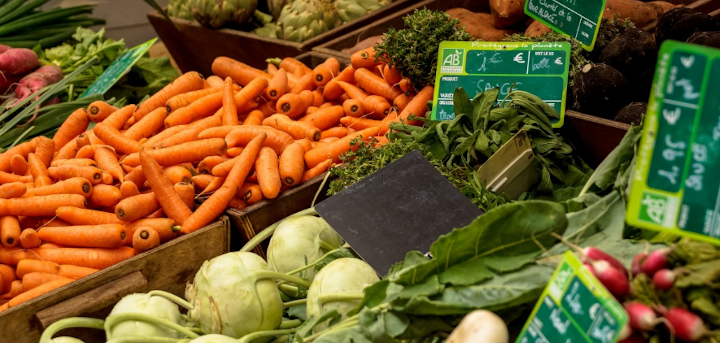 Published on 20 March 2020 03:52 PM
STOP PRESS
Age UK North Tyneside now have a very extensive list of local food delivery and suppliers so why not give us a call 0191 2808484 ?
North Tyneside Business Forum also have an extensive list of local business offering essential food services offering delivery to customers and also taxi firms who will collect and deliver groceries etc. Click the following link to visit their web site:
https://www.northtynesidebusinessforum.org.uk/support-for-business/covid-19/essential-food-services-listings/
Guidance from HM Government on coronavirus (COVID-19) and food including: What you need to know about coronavirus and food, Food hygiene when shopping, Social distancing when shopping, Food hygiene at home, Food storage and reuse at home, Takeaway food
---
Morrisons Doorstep Delivery service
is available to vulnerable and elderly members of the community, unable to go shoping instore.
Call 0345 611 6111 and select option 5 to place your order.
Your order will take 24 hours to process and payment will be taken through a contactless card by the delivery driver, please have this ready.
https://my.morrisons.com/doorstep-deliveries/
---
South Gosforth Fruiterers
Fruit & vegetable shop
4 Railway Street
North Shields
NE29 6QD
Tel: 0191 258 6751
Hours 07:30 - 17:30
LOCAL DELIVERY AVAILABLE.
PLEASE CALL THE SHOP ON 0191 258 6751 after 8am to arrange delivery.
Have your order ready so it speeds things up (we are very busy and doing our best to please everyone )
THERE ARE NO SET BOXES so please order what you need.
Once your order is complete we will call you back to take payment and let you know when your delivery will be.
PLEASE NO LONGER MESSAGE OUR FACEBOOK PAGE TO PLACE AN ORDER. https://www.facebook.com/sgfruit/
---
City Fresh
At City Fresh we are able to supply an extremely comprehensive range of fresh produce, no matter how diverse your requirements, sourcing and stocking a huge variety of fresh vegetables, fruit, dairy, meat, perishable and non-perishable goods.
We Deliver to...
Tyne and Wear and Northumberland
Monday - Saturday
Call 0191 487 4641 or email
sales@cityfresh.co.uk to place your order today!
---
Jasper's Catering Services
In these challenging times, we can provide delivery of essential grocery items either to your home (prioritising vulnerable people) or at designated collection points. This is a national company with a branch in Newcastle
Email: customer@jaspersonline.co.uk
www.jaspersonline.co.uk
---