Our Covid 19 response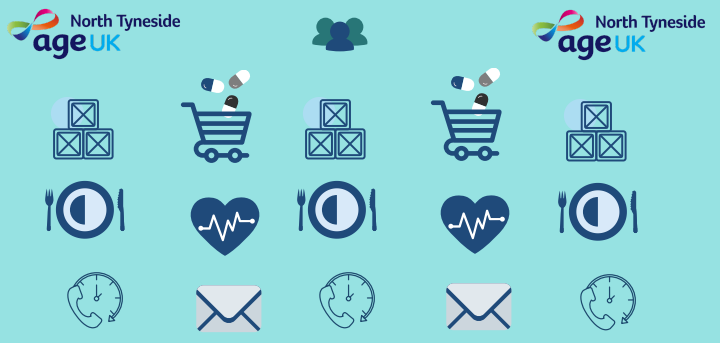 Published on 04 May 2020 04:22 PM
During Covid-19 we have supported North Tyneside's most vulnerable older people in a number of ways:
850 ISOLATION PARCELS
Provided to those unable to leave their property during Covid-19
1500 ADDITIONAL MEALS
Our kitchen delivered an additional emergency hot meal service to those in need
2,934 CUSTOMER ENQUIRIES
Our Customer Service Team, operating over 7 days of the week provided information, advice and support
796 ESSENTIAL SHOPPING TRIPS
Our team was able to provide essential grocery supplies to those self-isolating or shielding to ensure their continued safety as well as a prescription collection service.
34,990 CUSTOMER CONTACTS
To ensure that our customers felt connected we called them weekly to ask about their wellbeing and to offer advice and support.
13,000 REACHED OUT
In an effort to assist those older people not already known to us we delivered information about our emergency services into the homes of those living in the most deprived and socially isolated areas of the borough
110 NEW VOLUNTEERS
To support our efforts within Covid-19 we attracted and recruited additional volunteers.
12,190 WEBSITE HITS
In the period March 18- May 29 we saw an increased need for information. 88.8% of those users were new to the website.
The above figures are for the period March 18 - May 29 2020. We'll have more updates later.
Tel: 0191 2808484 or email customer.services@ageuknorthtyneside.org.uk