Age UK Volunteer Celebrates 100 years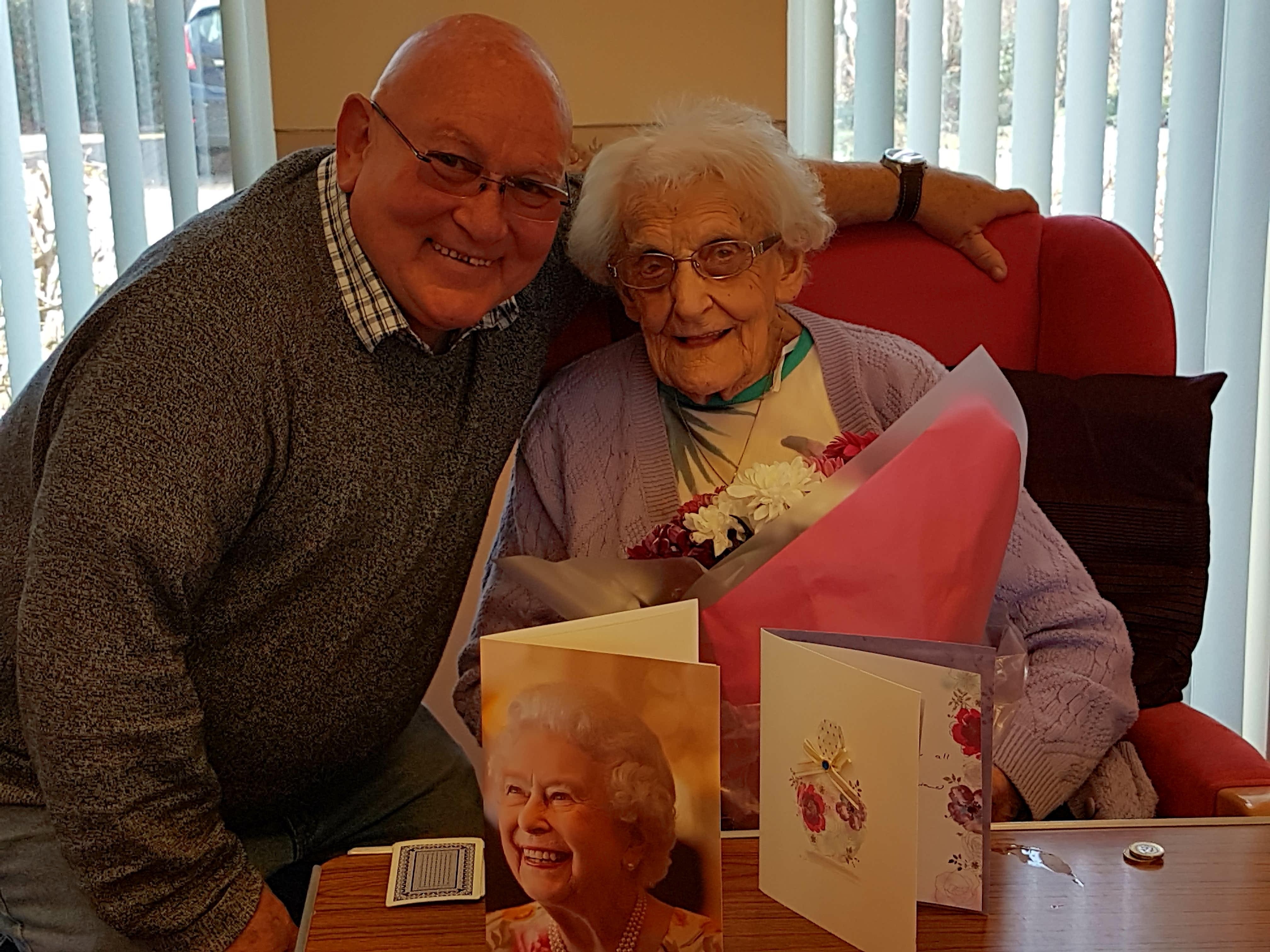 Published on 08 April 2018 04:30 PM
In March, we shared a very special birthday celebration when one of our retired volunteers turned 100 at the day centre she used to run.
Norah White began attending our Amble Day Centre as a service user almost 20 years ago, after taking her well earned retirement from running the centre as a volunteer for 25 years. The Day Centre was set up in the early 1970s in the church hall to provide a social group that would offer friendship, support and a good meal to older people in the community. In the beginning, the Centre was run totally by volunteers and provided for those in Amble and the surrounding area. In the early 1980s, the Day Centre was offered a home in the newly built Dolphin Court, Amble, where it resides today. Living all her life in the town, Norah is a well-known and loved figure in the community. After being asked by her friends to 'help out' at the centre, Norah thought it would a good opportunity to give something back. She soon become more involved in the organisation and running of the centre but shortly after her 80th birthday she took the decision to step down and hand the reigns to others but not to leave the group.
On her 100th Birthday, Norah enjoyed a party with her friends and family at Dolphin Court and was also visited by Day Services Manager, John Hay [as pictured].
We celebrate the contributions of our wonderful volunteers and would like to send love and very best wishes to our much loved Norah