Berwick Cycling Fundraiser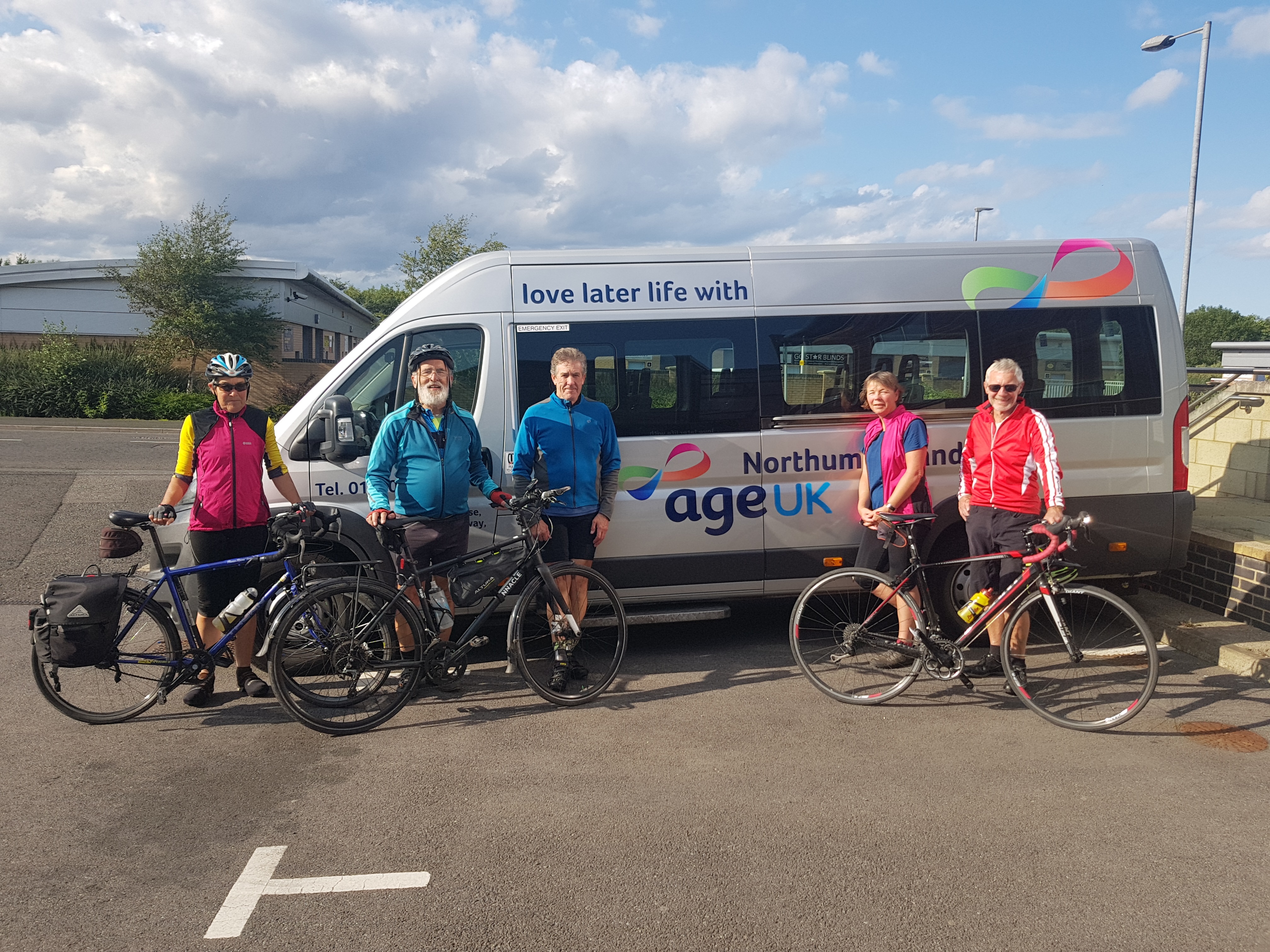 Published on 07 September 2018 02:05 PM
On 24 August, a sponsored bike ride from Berwick to Ashington raised over £450 for Age UK Northumberland.
The group of five cycled 61 miles from Berwick to the charity's head office, The Round House in Ashington. Not only did the cycle raise vital funds for older people but the group, with a combined age of 341, also wished to promote the benefits of active lifestyles for older people.
Ralph Firth, Trustee of Age UK Northumberland, led the cyclists he said: "We wanted to support the charity as it continues to improve the health and wellbeing of older people; we feel cycling is a great example of an exercise that can do that. The County is blessed with wonderful scenery and lots of quiet roads and cycle paths that enable you to avoid the worst of the traffic."
"As a group of older people ourselves, we actively take part in health and fitness activities and we actively encourage others to do the same."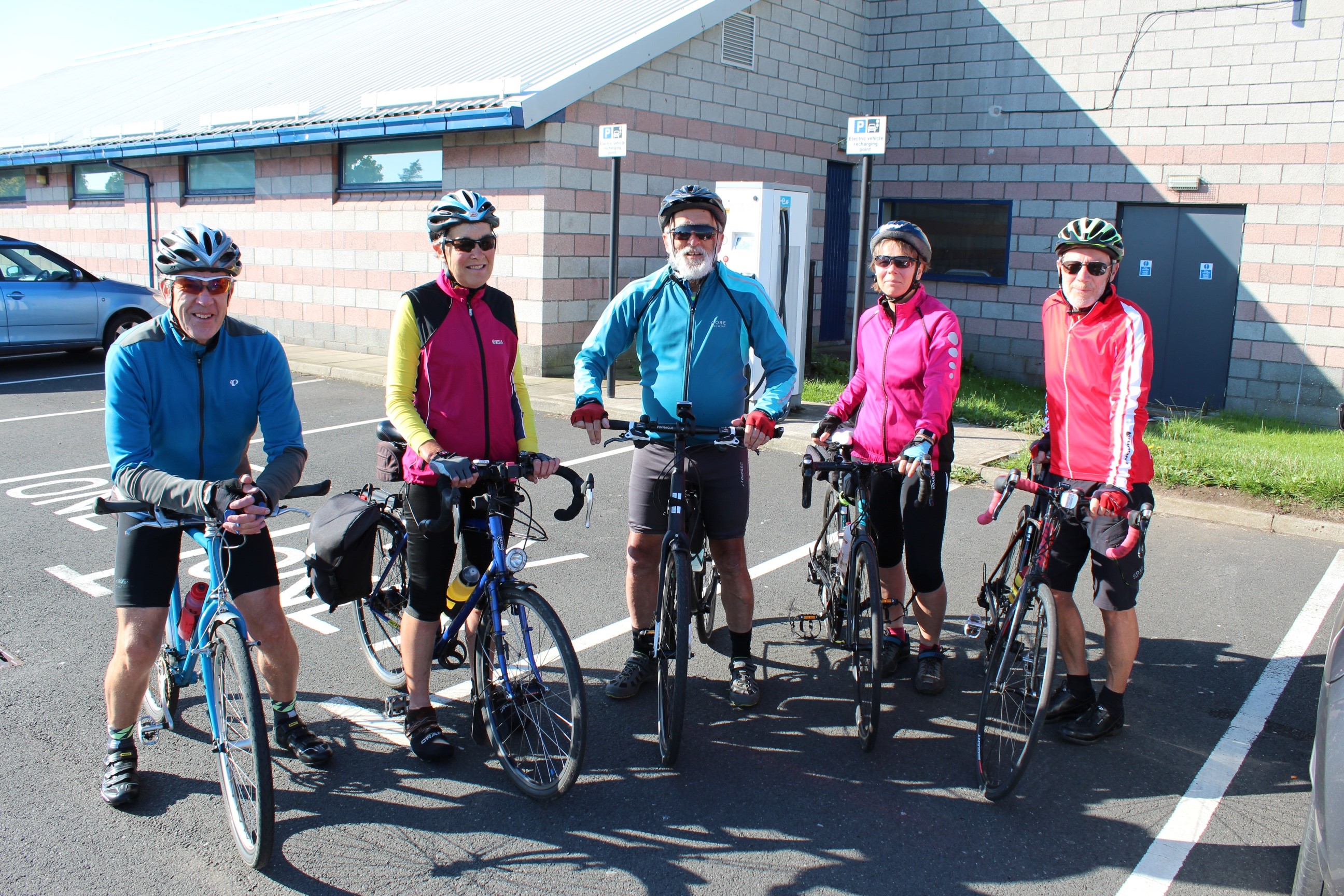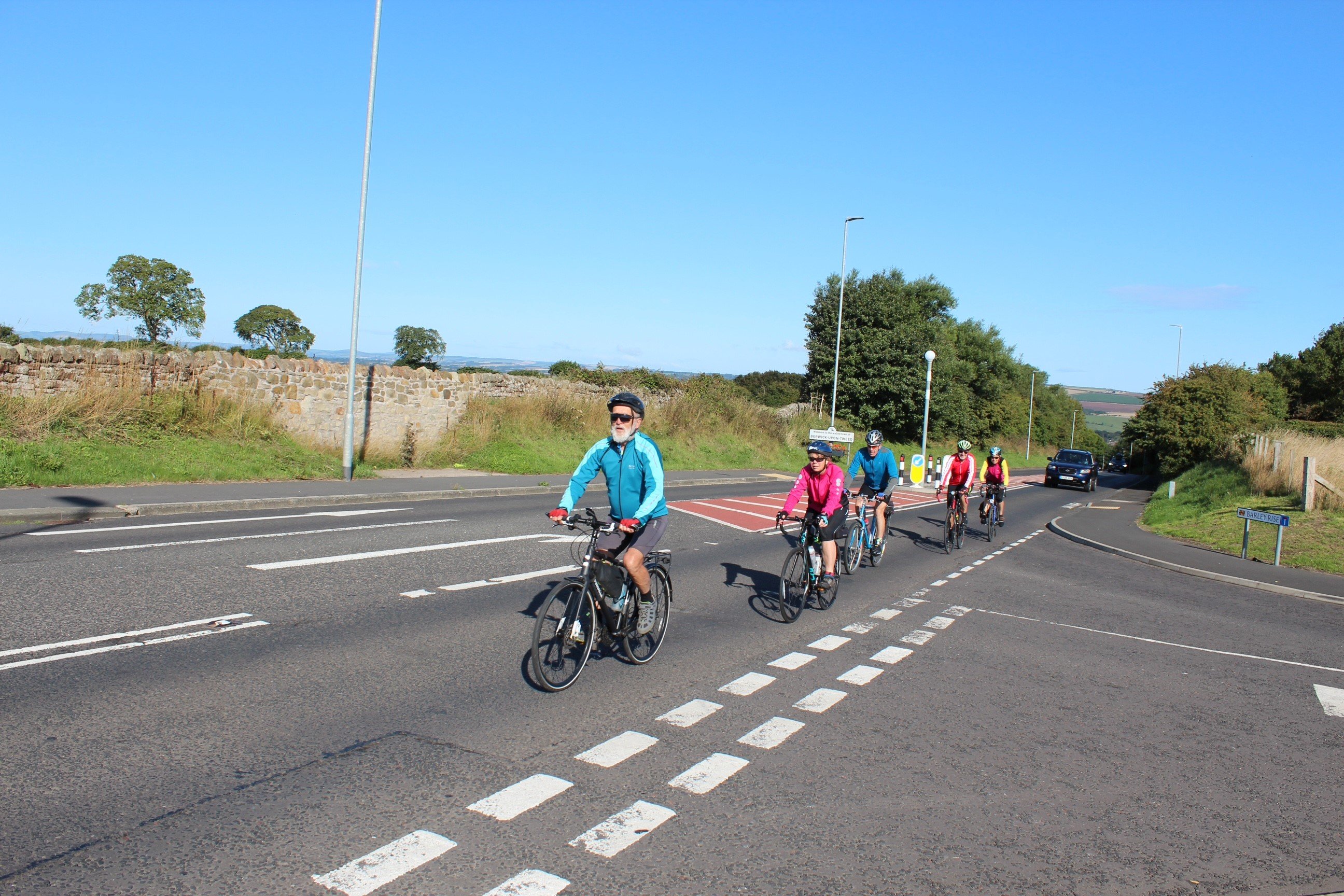 Rachel Todd, Head of Income Generation and Marketing at the charity said: "I was thrilled when Ralph approached me about the cycle ride, not only has it raised vital funds for the older people of Northumberland but it also supports our promise to support, enable and inspire older people to live well and thrive in our local community. A huge thank you to the team."
"Whilst cycling may not be for everyone, the message from Ralph and his team is very important and we offer a range of exercise classes across the county to empower older people to take part in physical exercise. Not only is regular exercise vital for ageing well, but it can also be a great source of social interaction, something we find that our group members get lots of benefit from."
Staff and volunteers hold a number of exercise classes both at The Round House in Ashington and throughout towns and villages in Northumberland. Classes range from falls prevention, to exercise to music and Zumba, to Pilates and Qi-Gong. For a full list of classes, please call: 01670 784 800