North East care provider supports local Age UKs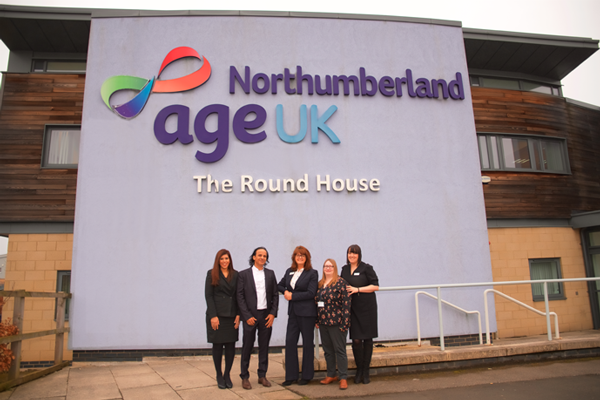 Published on 11 May 2018 05:34 AM
A North East care, leisure and property group, has shown its support to four local Age UKs by naming them all as their charities of the year.
The Malhotra Group PLC, owners of Prestwick Care, will raise funds for Age UK Gateshead, Age UK North Tyneside, Age UK Northumberland and Age UK Sunderland to support the vital services that the charities provide for older people in the North East.
The group plans to raise money with charity collections in all leisure sites and care homes, special events throughout the year and employee participation in sporting events. Employees and volunteers from the Age UKs will also work closely with the group's care homes, to offer information and advice to residents and their families. All of the funds raised will be split equally between the four charities.
"As the region's leading provider of care for the elderly we are very aware of many of the issues being tackled by Age UK. And, as a family run business, we very much value the wisdom and experience of the older generation. So we are delighted to be lending our support to Age UK this year" said Bunty Malhotra, Director of Care.
Rachel Todd, Head of Income Generation and Marketing at Age UK Northumberland said: "We are all delighted with the support from the Malhotra Group PLC. Local Age UKs in the North East have been providing services that support older people and their families and carers for many years. The vital support and funds raised by organisations like the Malhotra Group PLC allows us to continue to provide much needed services across the North East. We are confident that by working in partnership with each other and with the Malhotra Group PLC, there will be many positive outcomes for older people.
We would like to thank the team at the Malhotra Group PLC for their support and we much look forward to working in partnership with them to improve the lives of older people in the region."
All four Age UKs provide an Information and Advice service for older people in Gateshead, North Tyneside, Northumberland and Sunderland, as well as befriending services, lunch clubs, home care, advocacy, health and wellbeing, veterans services and day care.
Would your organisation like to support Age UK Northumberland?