Studio Paint Lift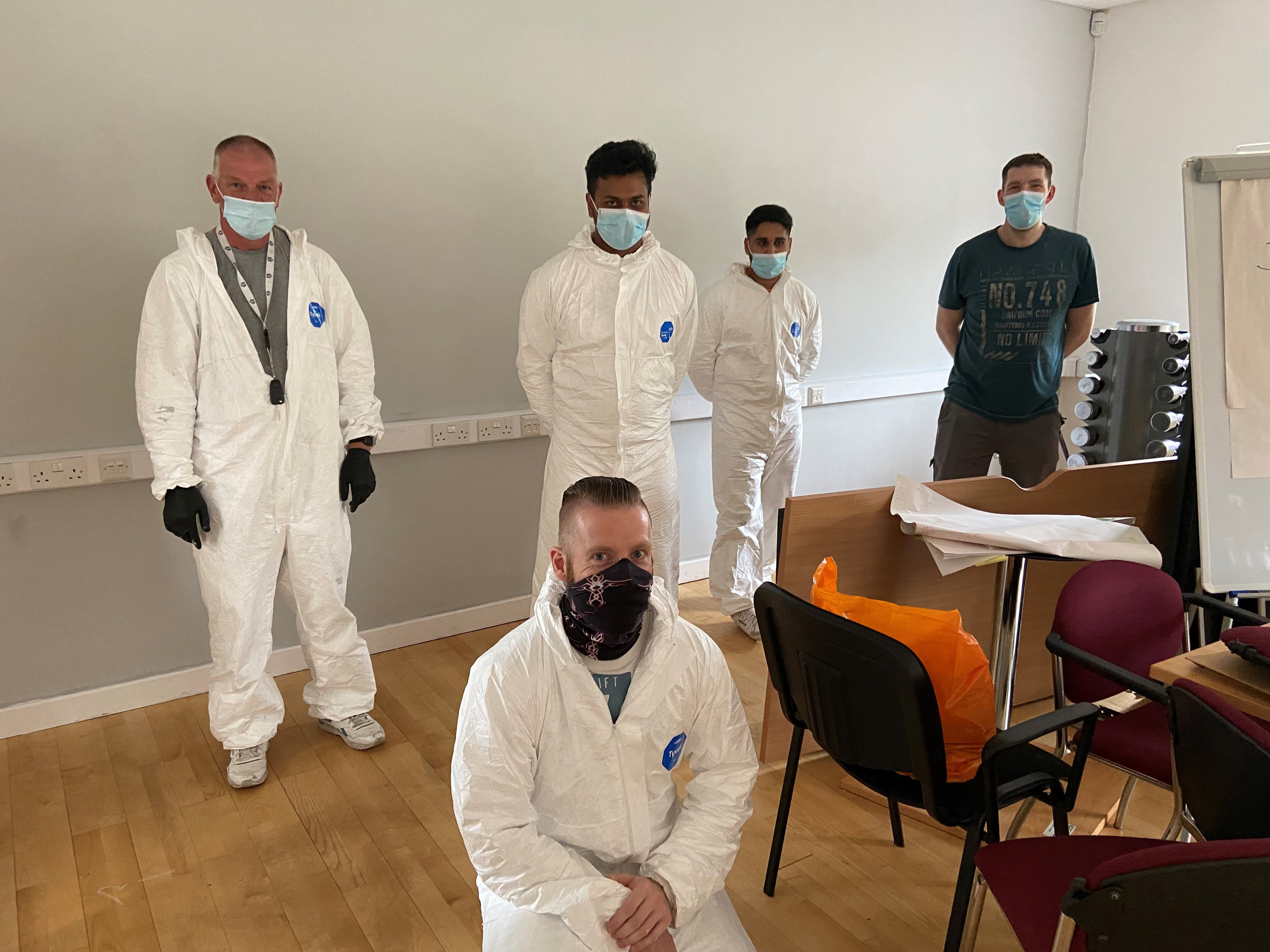 Published on 15 July 2021 06:10 PM
Age UK Northumberland studio paint lift thanks to wonderful Community Engagement Team AkzoNobel at Ashington
The Team at Age UK Northumberland are extremely grateful for all the hard efforts and support the AkzoNobel Ashington team provided in the redecoration of their studio.
The paint lift has been such a significant part in transforming one of the most vital rooms at Age UK Northumberland and has been revitalised just in time for welcoming back regular group attendees after Covid19 restrictions had postponed all face to face activities.
The studio which is home to on-site activities and classes such as Pilates, social groups, exercise to music, Zumba and much more, has been storing essential PPE for the past 18 months and was very ready for refresh before opening its doors again in the coming weeks.
Amy Whyte, Head of Charitable Services, commented on the newly vamped space "We are so looking forward to hearing the voices of our lovely customers and friends back in the Round House again very soon. The work the Team at AkzoNobel has done is absolutely fantastic, it's amazing what a coat of paint can do to refresh a tired room! We're so grateful to the team at Dulux for donating their time and paint, they've made such a difference".
For those who hadn't visited the Round House's studio before it was indeed in need of a little TLC to remove the outdated pink paint and bring in some clean, fresh colours to help make it even more inviting, bright and ready for action for the local community.
Site Support Coordinator from AkzoNobel Jill Johnston who was responsible for coordinating the whole revamp said "We're really delighted to be able to help make a difference to the studio at Age UK Northumberland and create a more inviting room for people to get back to exercising and socialising. We strive to support our local community and hope our contribution has made a difference - the team had a great time helping out, so much so that they're planning a return visit!"
As Covid19 restrictions begin to lift more in the coming weeks its clear the team at Age UK Northumberland can't wait to start welcoming back their customers. If you would like to learn more about the activities and services the Round House has to offer you can find more information here https://www.ageuk.org.uk/northumberland/our-services/.
For more information about Age UK Northumberland and the services the Charity offers visit www.ageuk.org.uk/northumberland or call 01670 784 800.