Launch of Age UK Warm Homes Campaign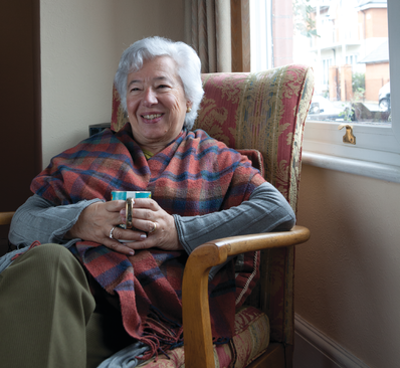 Published on 06 October 2020 01:15 PM
Age UK Northumberland will be carrying on its work supporting older people struggling during the colder months thanks to continued generous funding from E.ON. The funding will help alleviate the effects of fuel poverty on older people in Northumberland, through the relaunch of the Warm Homes Programme.
The Warm Homes Programme is now in its 10th year and is needed more than ever to help older people affected by the COVID-19 pandemic to access additional benefits entitlements, meaning they can stay warm this winter.
Thanks to E.ON's support, older people in Northumberland can take advantage of free benefits advice with trained advisors from Age UK Northumberland who will assess their eligibility for benefits and provide support to help claim. Advice is free, impartial and confidential and clients will also be given the opportunity to access Age UK Northumberland's supporting free services and support.Due to current COVID-19 restrictions, this service to be carried out safely over the telephone or via video-link.
Amy Whyte, Head of Charitable Services, at Age UK Northumberland, said: "It might seem early to start planning for the winter, but the coronavirus pandemic has made this year even tougher for older people, and it's vital that we can give as much support as possible to help them cope in the months ahead. The sooner you make changes the sooner you will reap the benefits, especially once the cold weather gets underway. That's why we are urging our over 65's to get in touch to find out how they can benefit from our services ahead of winter.
"With E.ON's generous support Age UK has already helped thousands of vulnerable older people address the biggest issues that impact on older people's ability to stay warm and well in winter: the cost of living and heating homes efficiently.
"For more information, get in touch with our Information and Advice team on 01670 784 800."
For more information and advice on how to save money on your energy bills, download Age UK's Save Energy Pay Less and Winter Wrapped Up guides. Older people and their families can also check out Age UK's energy saving top tips – see below.
For more information about Age UK Northumberland and the services the Charity offers visit www.ageuk.org.uk/northumberland or call 01670 784 800.