Launch of Age UK Warm Homes Campaign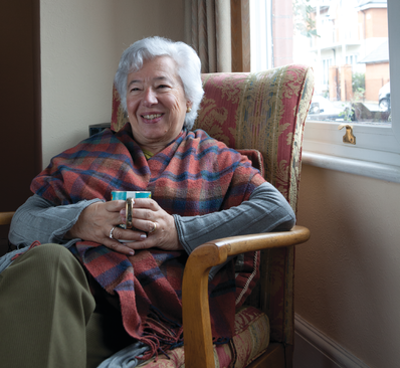 Published on 27 November 2019 01:15 PM
Age UK is set to continue its work supporting older people struggling during the colder months thanks to continued generous funding from E.ON. The funding will help alleviate the effects of fuel poverty on older people by relaunching its Warm Homes Programme.
The Warm Homes Programme is now in its 9th year and last year, and has helped 12,000 older people boost their income by, on average, £3,000 each year.
Thanks to E.ON's support, local Age UKs and Age Cymru partners across England and Wales, including Age UK Northumberland, will be able to help to older people to reduce their energy consumption and become warmer during colder winter months.
Older people in Northumberland can take advantage of free benefits advice with trained advisors who can assess their eligibility for benefits and provide support to claim what they are entitled to. Advice is free, impartial and confidential and also means that Age UK Northumberland can refer people to additional services and support.
Last year Age UK's Warm Homes programme supported thousands of older people. Through the programme, more than 12,000 older people were helped and £36 million of benefits were identified. This means that, on average around £3,000 per older person per year.
Amy Whyte, Head of Charitable Services at Age UK Northumberland says:
"With E.ON's generous support Age UK Northumberland has already helped many vulnerable older people address one of the biggest issues that impacts on older people's ability to stay warm and well in winter; the cost of heating their homes efficiently.
"Older people in Northumberland that think they may need a benefits check, can get in touch with us by calling 01670 784 800 or email info@ageuknorthumberland.org.uk.
Age UK Northumberland is a local independent charity, working with the community to support older people, their families and carers. We provide services for older adults throughout Northumberland which include: information, advice, advocacy, personal care, exercise and falls prevention classes, befriending, lunch clubs and day centres.