Local CCTV Company helps older people in Northumberland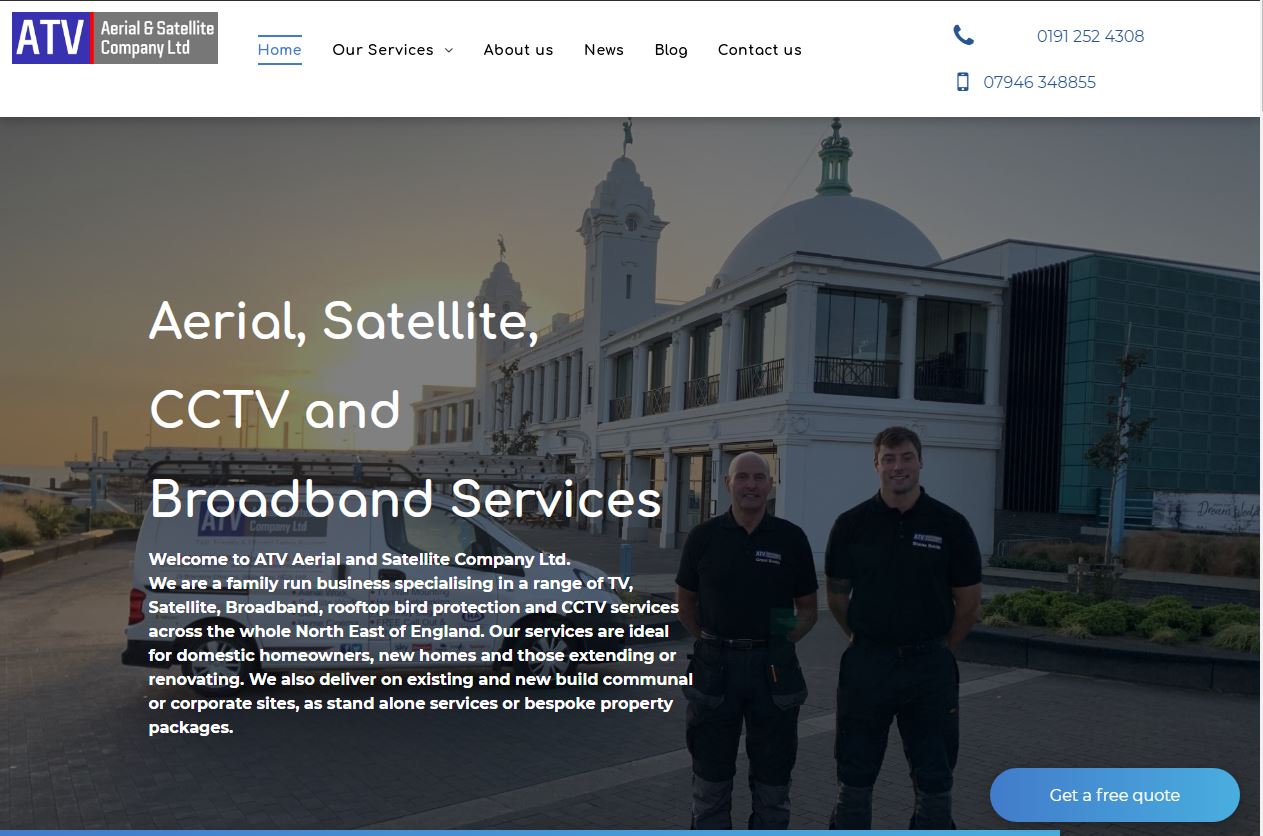 Published on 28 January 2020 04:35 PM
Local CCTV Company Is Offering Discounted Services To Help Older People Improve Security In Their Homes
CCTV specialist company, ATV Aerial and Satellite has launched a CCTV package especially put together to help older people stay safe in their home.
The system includes internal as well as external cameras, allowing the homeowner to see outside before opening their door and giving family or a friend the opportunity to check in with loved ones, whilst at work or away on holiday.
In addition, as part of ATV's commitment to supporting the older community in Northumberland, they will be donating 10% of each installation to Age UK Northumberland, to help support the charitable services Age UK Northumberland provides.
Grant and Blaine Smith said:
"Over the last few months we have worked for a number of families wanting security and safety for their loved older members of the family, we could see that the work we were doing provided real peace of mind to the home owner and their family and it made sense to extend that service and work with a charity that we could also support."
ATV Aerial and Satellite Company is a family run business with 26 years experience. The father and son team also specialise in fitting and repairing aerials, satellite dishes, 4g receptors, broadband boosts, and TV set up/wall hanging which can make viewing TV easy for old people who are bed ridden.
Amy Whyte, Head of Charitable Services at Age UK Northumberland, said:
"We are delighted that ATV Aerial and Satellite are offering this special discounted service to older people living in Northumberland and look forward to reinvesting the donations that we receive back into the local community of Northumberland. This is a great example of how local businesses can work together to support the community and give something back."
More information is available at www.atv-aerialsatellitewhitleybay.co.uk or www.atvaerialandsatellitecompany.co.uk; and www.ageuk-northumberland.org.uk