Age UK Northumberland gives thanks to volunteers at Thanksgiving celebration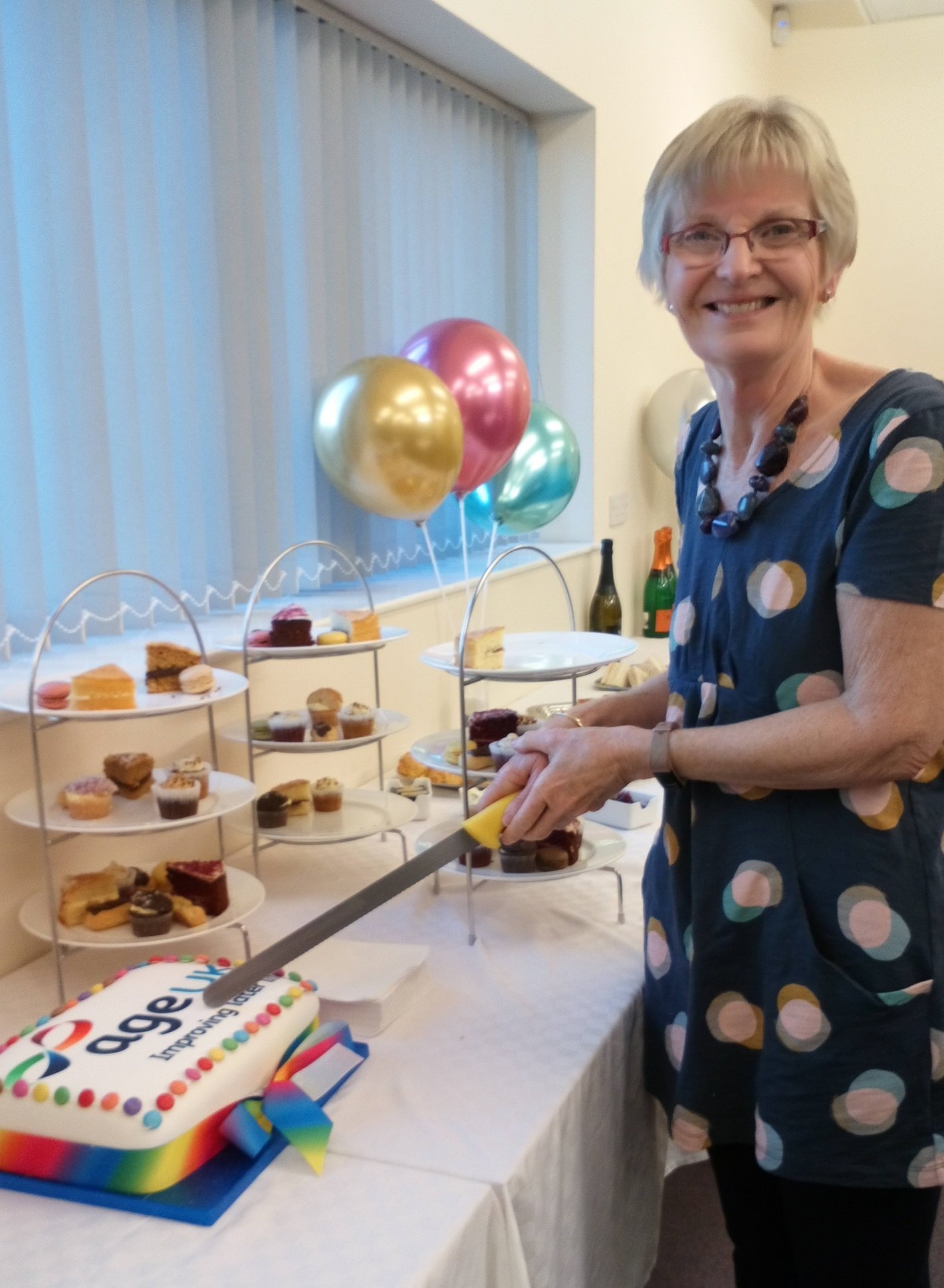 Published on 02 December 2019 02:06 PM
Age UK Northumberland, marked the wonderful work of their 131 volunteers with Thanksgiving celebration on Thursday 28 November 2019 (Thanksgiving Day) at The Round House, Ashington.
The event took place to recognise and celebrate the priceless contribution that Age UK Northumberland volunteers make to older people living in Northumberland on a daily basis, changing lives for the better and helping to combat loneliness and isolation.
Head of Charitable Services, Amy Whyte, said:
"Our volunteers collectively dedicate over 25,000 hours of their time each year to help us to reach and support older people living in Northumberland. We truly couldn't do it without them, the contribution that each and every one of our volunteers makes is priceless to our charity and we feel that it is really important to celebrate this."
Age UK Northumberland volunteers provide support across the organization, providing information and advice, advocacy, health and wellbeing support, running exercise classes, lunch clubs, day care and computer support sessions, providing companionship through the Friendship Line, supporting functions such as marketing, fundraising and research, volunteering and admin.
Susan Chrisp, Volunteer Co-ordinator said:
"I'm very proud of our volunteers, they give up so much of their free time and make such a difference to the lives of the people they help. It was a wonderful moment for me to see so many of our volunteers together at our Thanksgiving celebration."
"It is always wonderful to hear our volunteers talk about their voluntary work and the benefits that they gain from helping others, I believe it works so well here at Age UK Northumberland because we spend time finding the right role for each individual and work with them to provide training and coaching to ensure they are well supported in their role."
At the event, a very special award, the Sir Donald Irvine CBE Award, was presented to volunteer of over 30 years, Joan Ellison, who was nominated for recognition by staff, volunteers and customers.
The Sir Donald Irvine CBE Award, was introduced this year in honour of Sir Donald Irvine, who was a patron and a very dedicated and longstanding supporter of Age UK Northumberland; it was presented to Joan by Lady Irvine.
If you'd be interested in exploring volunteering opportunities, please do get in touch with Susan Chrisp on 01670 784 800 or email: volunteers@ageuk-northumberland.org.uk
Age UK Northumberland is a local independent charity, working with the community to support older people, their families and carers. We provide services for older adults throughout Northumberland which include: information, advice, advocacy, personal care, exercise and falls prevention classes, befriending, lunch clubs and day centres.
For more information about the services and support available from Age UK Northumberland please call 01670 784 800, email us at info@ageuk-northumberland.org.uk or go to our website: https://www.ageuk.org.uk/northumberland