Welcome New Chair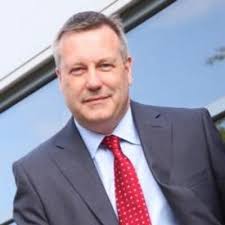 Published on 01 April 2022 02:36 PM
Age UK Northumberland announces new Chair
Age UK Northumberland announces the appointment of David Allison as the new Chair of its Board of Trustees, from 1st April 2022.
As the current chair of Age UK Northumberland, Andrew Marsh, moves to the role of President following the organisation's embedded process of governance having served a successful six years, David Allison will be taking on the role of chair building on his current role of Trustee on the same Board.
Age UK Northumberland dedicates itself to ensuring that older people in the county's community have access to day care and personal care in their own homes, free information, advice and advocacy, bereavement support, scams advice, friendship and social groups, exercise classes, and many other important support services that improve their lives.
David will bring extensive experience and expertise to the team, having served in roles across healthcare, life sciences and economic development in the North East.
Having worked on regionwide healthcare projects such as the 'Transforming Newcastle Hospitals' programme, which created the new RVI, Great North Children's Hospital and the Great North Cancer Centre and Institute of Transplantation at the Freeman Hospital, the charity will benefit from a range of connections and understanding of NHS partnerships.
Throughout his career, David has remained committed to the not-for-profit sector, taking an active role volunteering for the People's Kitchen in Newcastle. With experience leading complex, customer focused organisations with significant regulatory requirements and a wide range of stakeholders, David will be focused on ensuring that the charity's Homecare and Charitable Services clients continue to receive the highest quality of service.
Reacting to the appointment, David said:
"The big attraction of Age UK Northumberland for myself and all of our trustees is the positive impact the organisation has. Being part of something that helps our increasingly ageing population live their best lives for as long as possible, aligns with my values.
"The legacy of Age UK Northumberland will continue as a trusted, caring, highly capable provider of support services to over 50s and vulnerable older adults in our county. It is important to thank our staff, volunteers, partner organisations and of course fellow trustees for their tremendous work, particularly during the Covid-19 pandemic.
"Special thanks is also extended to the chair of the last six years, Andrew Marsh, whom we are delighted is remaining with us as President. His dedication, commitment and passion has navigated the organisation through unprecedented times. Our ongoing focus is to support older people to continue to live their best lives and remain independent for as long as they can."
Andrew said:
"My time at Age UK Northumberland as chair might be coming to an end, but my support and dedication to the charity is not. I look forward to supporting the board, the team and the county's aging population in the role of President, bringing continuity to stakeholder relations and strategic focus for many more years! I wish David all the best as chair, and am sure his experience will bring an exciting dimension to the future strategy!"