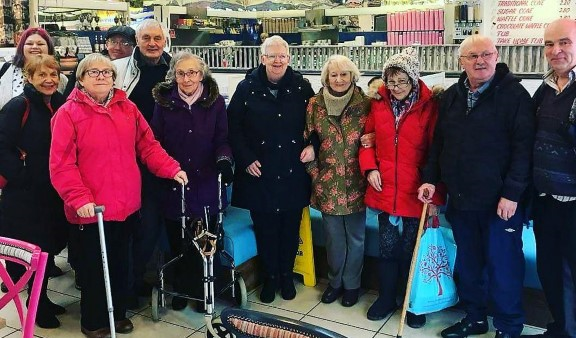 Friendship
Laughter
Happy Memories
Social Fridays & Social Mondays
The Best Things In Life Are Free!

Call: 01670 784 800 for more information.
Thank Social Fridays It's Friday!
Get that Friday Feeling every Friday when you join our free, friendly social groups at The Round House in Ashington, Cramlington Beaconhill Community Centre and Morpeth Library, or if you can't wait till Friday why not pop by our Social Mondays in Bedlington Library
Every week is different at Social Fridays/Mondays and you can get as involved as much as you like or simply have a cup of tea and a chat.
Activities include:
Board Games
Arts and Crafts
Visits from Local Groups
Information and Advice
Hot beverages with cakes and biscuits
Who can join?
Anyone over the age of 50 who lives in Northumberland is welcome to join. We are a friendly, inclusive group.
Locations
Ashington - Fridays - 1pm - 3pm
The Round House
Lintonvile Parkway
Ashington
NE63 9JZ
Cramlington - Fridays - 9:30am - 11:30am
Beaconhill Community Centre
Cramlington
NE23 8EH
Morpeth - Fridays - 10am - 12pm
Morpeth Library Royal Sovereign House
Manchester Street
Morpeth
NE61 1AF
Bedlington - Mondays - 1:30pm - 2:30pm
Bedlington Library
Glebe Road
Bedlington
NE22 6JX
Find out why Social Fridays is so special from our members on the video below:
Volunteer at our Social Groups
Could you spare three hours a week to volunteer at one of our Social Fridays/Mondays groups? We would love to hear from you! Contact Susan our Volunteer Co-Ordinator for further information.