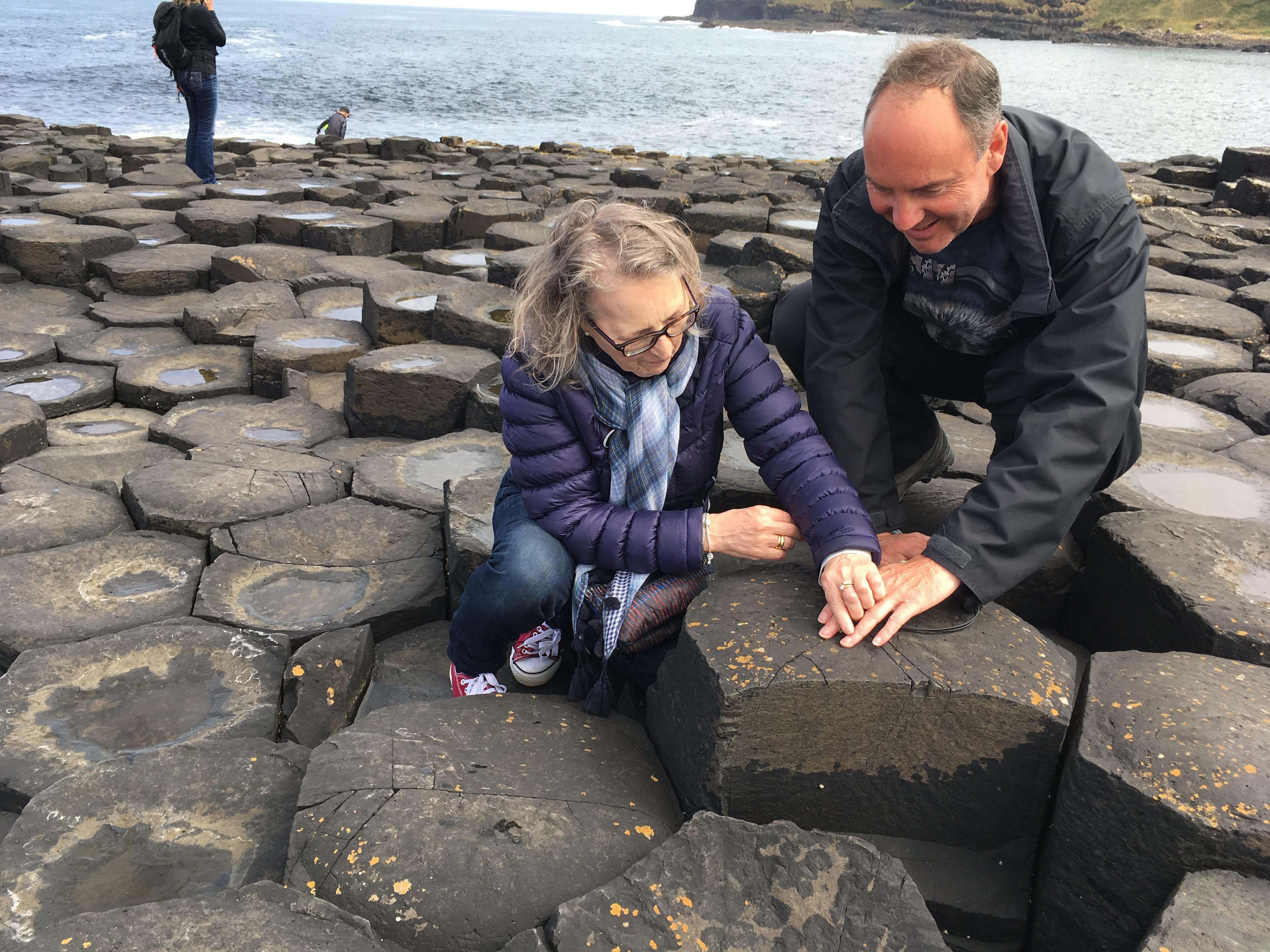 Age UK Northumberland Causeway Charity Challenge
Wednesday 20 May - Sunday 24 May 2020
Age UK Northumberland is pleased to team up with Traveleyes for this 3-day trekking challenge on the coastal causeway routes of Northern Ireland and the remote Rathlin Island. To join this Northern Ireland challenge, participants will fundraise for Age UK Northumberland, undertake a physical hiking challenge, act as a sighted guide for blind trekkers and enable blind travellers to participate in charity challenges.
Giants Causeway is not only a geological wonder, but also a realm of legend, mystery and history. The 40,000 basalt stone columns formed 60 million years ago by volcanic eruptions which have left behind interlocking pillars of hexagonal basalt that rise and fall into the churning Atlantic Ocean.
The causeway has been an unmissable tourist destination for centuries and will be the goal of our charity challenge in Northern Ireland, but the surrounding coastal scenery will also impress and inspire us as we journey across the cliffs and lush valleys of the region.
Each day in Northern Ireland we'll embark on a challenging yet manageable trek. We'll enjoy full traditional breakfasts each morning and then take the opportunity to purchase bits and bobs for lunch each day from local shops that we can enjoy in picturesque picnic areas before being treated to a cooked dinner each evening at our accommodation.
The difficulty of the trek will greatly depend on how fit you are as well as the weather conditions. The route we will take is suitable for people who are in good hiking condition with a good level of fitness.
We'll be accompanied by a Traveleyes tour manager as well as local guides.
Prior to the trip, we could arrange a pre-trip training day where we can cover what to pack and how to plan for the trek as well as provide sighted guide training. This will also be a good opportunity to get to know each other.
To participate there is a:
Registration Fee: £200
Sponsorship Level: £1100
Charity receives: £550
Sign-up Today and End Loneliness
Download the attached Registration Form and send to The Round House, Lintonville Parkway, Ashington, NE63 9JZ or email to: fundraising@ageuk-northumberland.org.uk