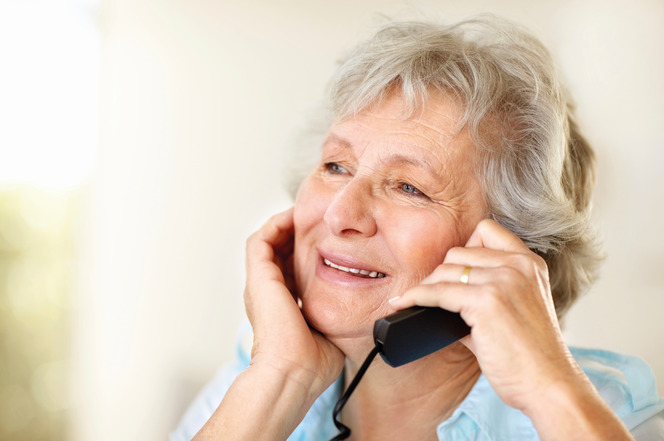 The information and advice you need to enjoy later life in Northumberland.
Free, confidential, impartial and independent advice for the over 50s, their families, carers and organisations.
Services include:
Telephone Advice Service
Monday to Thursday
10am - 1pm
01670 784 800
We provide free confidential, impartial and independent advice for the over 50s, their families, carers and organisations working with them across a wide range of subjects.
Our advisers are trained to help you on the following topics:
Social care - such as finding a care home or getting some help at home, and how it's funded.
Your income - including free benefits checks, help with applying for benefits and pension advice.
Your home - information on staying warm at home, home adaptations and how to prevent falls.
Legal issues - such as wills, Power of Attorney, and how to deal with an estate.
Social activities - local leisure, health and educational activities
Our high quality team of trained peer volunteers, supervised by a manager and supported by an administrator deal with over 3000 enquiries every year. They will listen to your enquiry and:
Answer it themselves and advise you
Send you written information
Refer you to one of our specialist teams of advisers and advocates
Refer or signpost you to other organisations for help (statutory and voluntary sector)
Welfare Rights Service
Monday to Thursday
10am until 1pm
01670 784800
Our Welfare Rights Service provides free confidential, impartial and independent advice to people of pensionable age including:
Benefit checks
Form completion
Appeals to Tribunal
Home Visits
Our high quality specialist welfare rights team provides a full casework service. In 2019/2020 we helped 1,111 older people in Northumberland secure £2,051,776 in additional benefits and grants; carried out 404 benefit checks; and opened 186 case files for clients.
How we help - A Case Study
Our team recently helped Janet, a 51 year old lady, apply for an increase to her disability benefit due to her deteriorating health.
Janet was initially refused an increase by the DWP and we applied for a review on her behalf which was successful. Janet said:
"I was so pleased with the help that Age UK Northumberland gave me. I was nervous about filling in the form - I didn't want to exaggerate my condition but needed to tell them the problems I am having. When they refused me at first I think if I had been dealing it with alone I would have just left it but I was encouraged to ask them to reconsider the decision and I'm glad I did. I went to a higher rate giving me £30 per week extra money and from a time limited award to an indefinite award.
If I didn't have this money I'd be stuck in the house more. I visit my auntie every fortnight (she's like a sister to me) on the bus which costs £7 and I could not afford that if I did not have this money. I also take taxis to do my shopping and to stay as independent as possible. I rely on my adult son quite a bit but I don't like to and don't like to impose on him. It means I can employ handymen to do little jobs around the house and not always ask my son.
In the recent wet weather my front door was swollen and the council said it was not their responsibility so I used a handyman to sand the door. My mum lives near me and she's been diagnosed with cancer – it means I can get a taxi to her house and go with her to the hospital and to the doctors."
If you are not eligible for support through this service, you may find the following contacts helpful:
Citizens Advice Northumberland
https://www.citizensadvicenorthumberland.org.uk/get-help/
0800 144 8 444 – Help to Claim Universal Credit
0808 278 7944 – Advice Line
Disability North
https://www.disabilitynorth.org.uk/independent-living-support/welfare-benefits/
0191 284 0480
Housing and Care Options Service
Monday to Thursday
10am until 1pm
01670 784800
Our high quality specialist Housing and Care Options Service provides an information, advice, advocacy and support service for older people around housing and care options. We offer a face to face casework service, one off telephone advices and presentations around the county to groups of older people and professionals.
How we help - A Case Study
We recently helped Dorothy, a 73 year old who was struggling to manage in a 3 bedroomed house due to her deteriorating health.
She suffers with atrial fibrillation, arthritis and has had several falls. She had lost her confidence using the stairs and was sleeping downstairs in a chair or on the settee.
She had been registered with Northumberland Homefinder for several years but none of her bids were successful as she was low priority in the Homefinder banding scheme.
She contacted us and we advised her to widen her area of geographical choice and obtain medical evidence from her GP about her health problems and how they impacted on her housing needs.
We submitted the new evidence on her behalf and her banding allocation was reviewed. She bid for a bungalow and this time was top of the list and accepted the bungalow where she is now living happily and managing much better. An extra bonus was that the bathroom had already been converted to a wet room which Dorothy finds much easier to use than her previous bath.
You can access our information and advice service in a number of ways.
By phone: 01670 784 800
By email: info@ageuk-northumberland.org.uk
At our office: Book an appointment or drop-in to our office at The Round House, Ashington.
We are currently experiencing a very high demand for our Information & Advice Service, which is resulting in enquiries taking slightly longer than normal to respond to. Please bear with us while our Information & Advice team work through the enquiries list as quickly as possible.
How I & A Helped People in Northumberland in 2020/2021

Last year we supported 1,191 older people in Northumberland through our information and advice service, providing practical support and step by step guidance to ensure that their needs were met.

We were contacted 3,781 times to provide assistance and support and helped claim £1,141,400 in welfare benefits.

Information and Advice Statement of Service

For further information about the Age UK Northumberland Information and Advice Service, please download our Service Statement.


Do you feel you aren't being listened to?
Our advocacy service helps you say what you want, represent your opinions and access the services you need to help you enjoy later life!