Computers and New Technology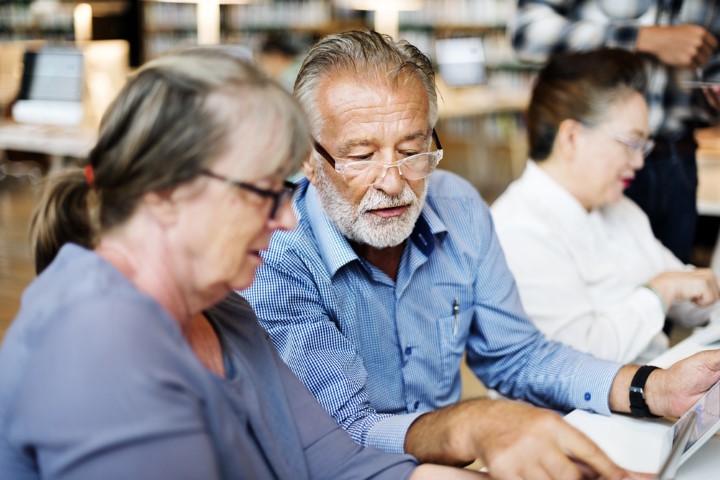 Help with new technology
We offer regular workshops and computer drop-in sessions at various locations in the Borough. Come along and join a relaxed, informal group with friendly technical experts on hand to help you. Sessions are open to everyone and you can borrow one of our laptops or tablets if you don't have your own.
Or perhaps you would prefer a one-to-one session for detailed help with your laptop, tablet or mobile phone. Please contact us to arrange a session for you (cost is £10 per hour), or you can buy 3 sessions in advance for £25.
We are also able to run courses in sheltered housing schemes and other community locations. We can bring laptops and tablets to these locations. Please call to discuss your requirements.
For more information and booking forms please contact carol.horne@ageukrichmond.org.uk or telephone Carol on 020 8744 1965.
Regular Drop-in sessions
| | | | |
| --- | --- | --- | --- |
| Location | Day/Time | Cost | Closures |
| Barnes Green Centre | Mondays 10:00am - 12:00pm | £1 per session * | Easter holiday closures: Mon 22 April - no session |
| Hampton Baptist Church | Tuesdays 10:30am - 12:30pm | £1 per session | Easter holiday closures: Tues 16th & 23rd April - no sessions |
| Twickenham Wellbeing Centre | Wednesdays 1:30 - 3:30 | £1 per session * | Easter holiday closures:Weds 17th & 24th April - no sessions |
| East Sheen Baptist Church | Thursdays 10:30 - 12:30 | £1 per session | Easter holiday closures: Thurs 18th & 25th April - no sessions |
* there is no charge for members of Age UK Richmond social centres for these two sessions
Drop ins are usually closed during school holidays
Computer help at home
We also provide one to one support in the comfort of your own home. This service is managed by our Home Services team, so if you would like to find out more, please call 020 3326 9432 or email homeservices@ageukrichmond.org.uk. The hourly charge is £25.
Get some practice filling out forms online here
Complete a feedback form online here
Please complete this survey to help us provide the help you want!
View our other projects provided by our Community Services Team on our Health and Wellbeing Activities page.