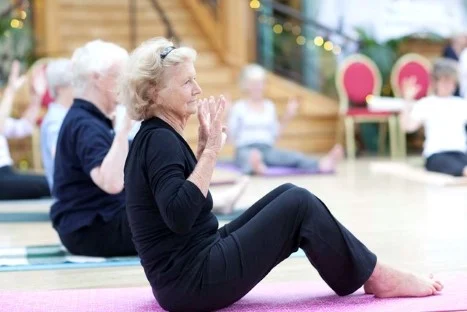 Due to the current Covid-19 outbreak, all our face to face Wellbeing activities are not available.
We have made available a range of Wellbeing online and offline activities that can be accessed from home. Find out more here.
We understand the importance of looking after yourself and exercise.
We provide exercise sessions, sports clubs and services to help. These include:
Chair exercise
Pilates / yoga / tai chi / zumba gold
Dance groups
Hairdressing, chiropody and massage
Fit for Men
Falls prevention
Hydrotherapy
Health walks
Table tennis, bowls, walking football and golf
View our other New Skills opportunities.
View our other Socialise opportunities.
Find out about our Social and Wellbeing Centres.
Get involved
To get involved, please contact our Wellbeing Team on 020 8744 1965 or wellbeingservices@ageukrichmond.org.uk