Age UK Richmond Community Allotment
Age UK Richmond Community Allotment
Due to the Covid-19 outbreak our face to face activities are currently suspended until further notice. Regrettably this includes our allotment project.
Location: Shacklegate Lane Allotments, Teddington
Sessions: Mondays and Thursdays 10-12
In 2017, we acquired two neighbouring allotments at the Shacklegate Lane site, next to Teddington Cemetery. With help from our friends/partners at Santander and Paypal, and alongside our pioneering group of clients we transformed scrubland into a veritable garden of Eden. In 2018 the council offered us a third plot. This latest strip of land has an apple tree that cradles a mistletoe plant. This year our produce included potatoes, courgettes, cabbage, shard, pumpkins, tomatoes, green beans, rhubarb, carrots, flowers and more besides!
Come along and join us as we continue to develop our allotment into a lovely place to get some fresh air, light exercise and friendly chat. All levels of gardening expertise welcome and everyone can do as much or as little as they like!
The way it works
A one-off £15 annual fee to become a member of our allotment group (first session no charge).
We are open every Monday and Thursday (subject to the weather) from 10am until noon. Come along in comfy clothes that you don't mind getting a bit muddy and join in with the fun!
Contact Marie-Therese Keegan on 020 8744 1965 if you would like to join, or for more information.
We look forward to meeting you!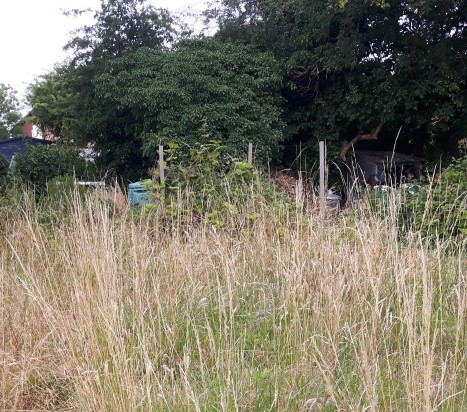 With help from Santander and Paypal the plot is now looking much more like an allotment, soon ready for spring planting.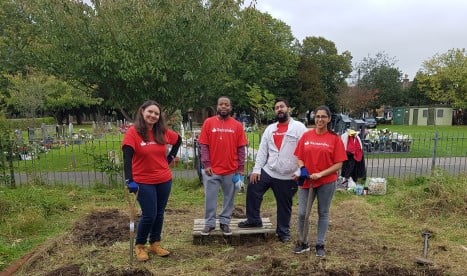 Making good progress - we're nearly ready and willing spring to hurry along!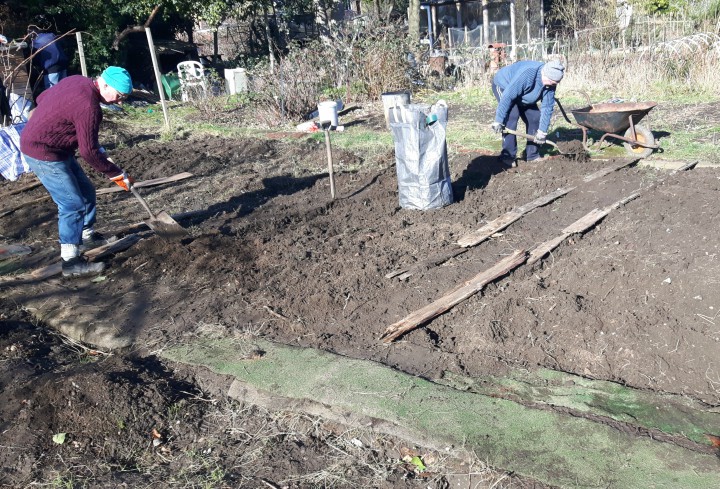 Well done to our fabulous team!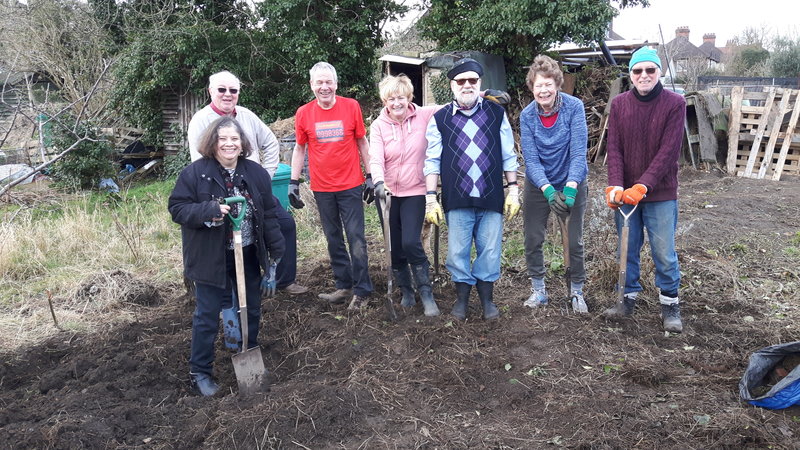 Vegetables growing nicely - tomatoes, runner beans, peas and our new shed!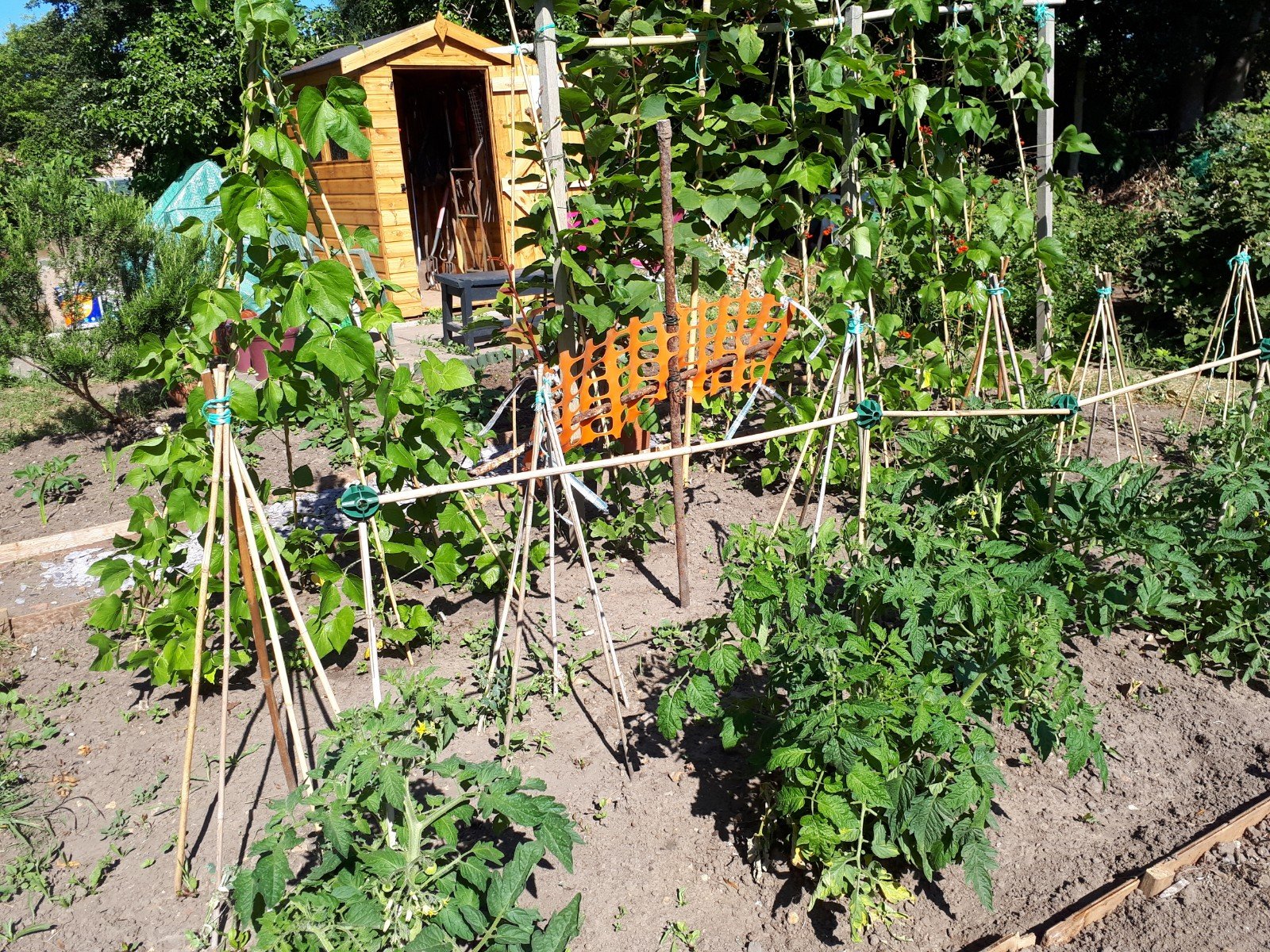 Beautiful July day for picking our home grown potatoes!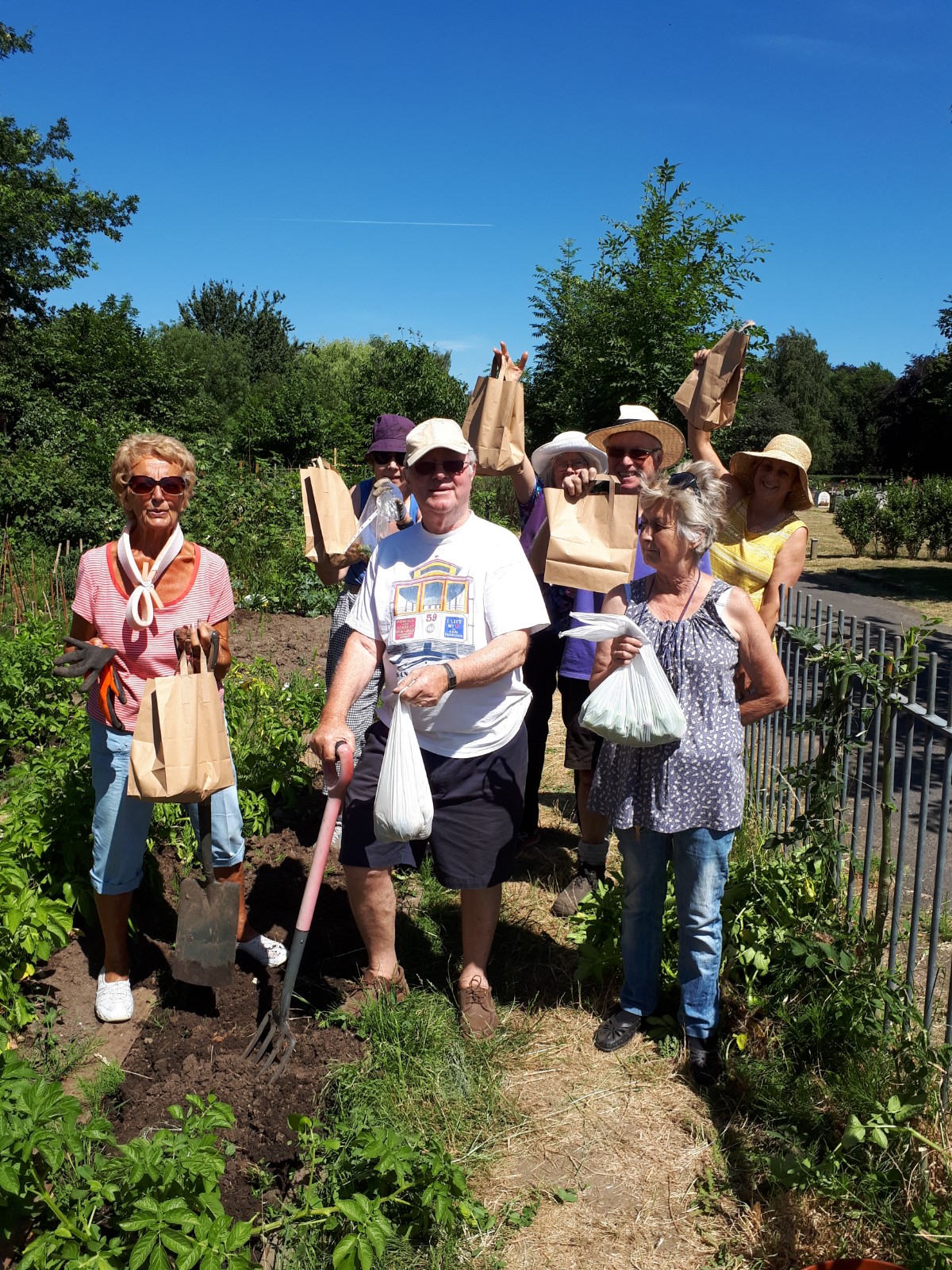 The allotment is thriving in August.....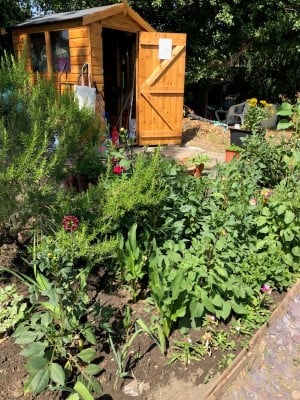 Here's our home grown produce picked today!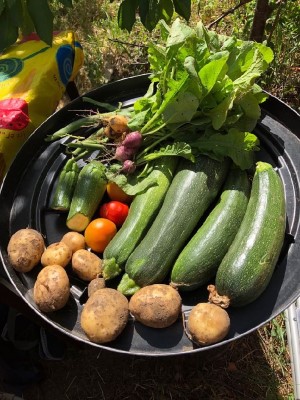 And our Age UK Richmond Allotment volunteers taking a well deserved break in the shade