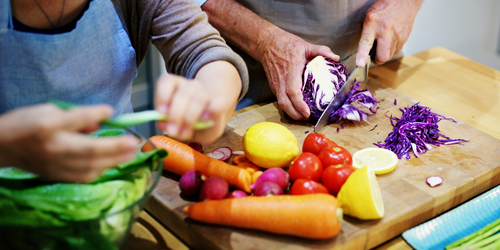 Due to the current Covid-19 outbreak, we are running a reduced Wellbeing Services programme. Learn about what activities are currently taking place by visiting our Wellbeing Services current activities page here.
Making small changes to your lifestyle can make a big difference to the quality of your life.
Exercising your brain is as important as physical exercise for wellbeing and provides opportunities to meet new people with similar interests, try a new hobby or learn a new skill. Below are examples of the activities we usually provide under normal circumstances:
Man with a Pan cookery classes
Language courses
Choirs
Play a musical instrument
Poetry & Book clubs
Technology workshops & drop ins
Art & craft groups
Community Allotment
View our other Keep Well opportunities.
View our other Socialise opportunities.
Find out about our Social and Wellbeing Centres.
Get involved
To get involved, please contact our Wellbeing Team on 020 8744 1965 or wellbeingservices@ageukrichmond.org.uk