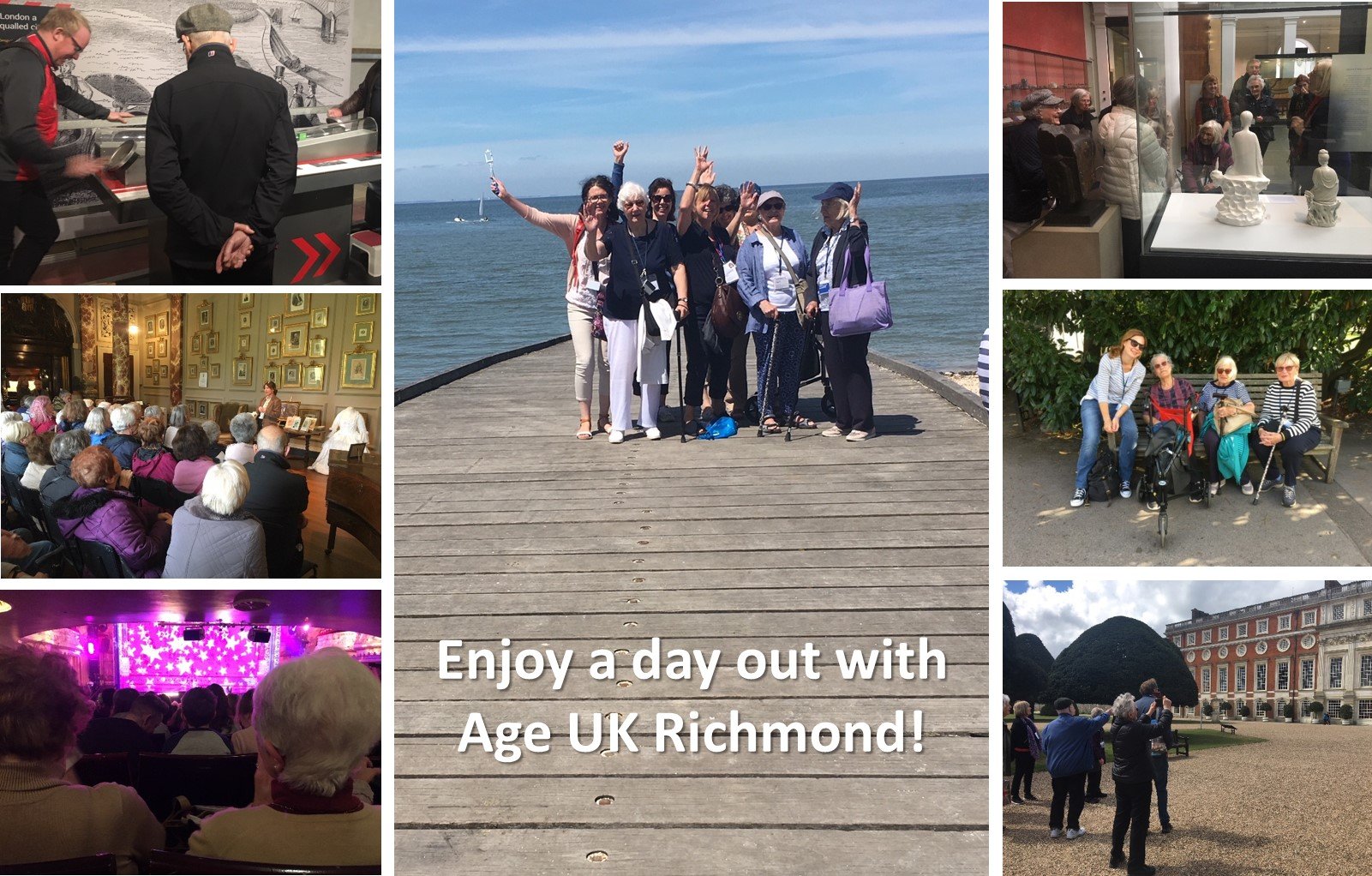 Due to Covid-19 our Outings Program has been suspended. Choosing interesting places and sites to take you to has been an absolute joy and we will resume Outings when it is deemed safe for us to do so. Recent destinations included Fulham Palace, Brooklands Museum, Hampton Court Palace, Wakehurst, Whitstable, The V&A, The Postal Museum, Watermans and Hatchlands Park.
Meanwhile...
Wish you were here Writing Competition
We invite you to write 500 words (maximum) inspired by one of our outings or by a trip (here or abroad) you made yourself.
Entrants* must submit their writing by midnight on 28 August 2020. Either post to Marie Therese Keegan, Twickenham Wellbeing Centre, Arragon Road, TW1 3NH or email (in pdf or word format) mt.keegan@ageukrichmond.org.uk.
The winner will be announced on 14 September 2020. The winning entry (and entries we have shortlisted) will be published on our website with the overall winner receiving a prize.
Eligibility: Entrants must be over 50 years of age and resident in the borough of Richmond Upon Thames.
For more information, call Marie-Therese Keegan on 020 8744 1965 or email: mt.keegan@ageukrichmond.org.uk