Services during Coronavirus
Age UK Richmond has adapted its services to respond to the immediate need of older people in Richmond upon Thames.
Contact Telephone Helpline 020 8878 3073 or info@ageukrichmond.org.uk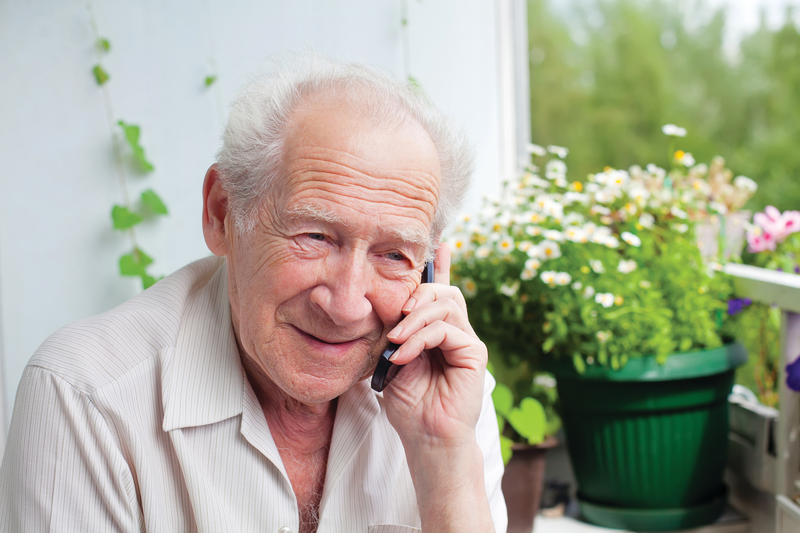 How to access all services
You can access all our current services by:
Phone: 020 8878 3073
Email: info@ageukrichmond.org.uk
Information and Advice
Our helpline provides simple information for older people, families and carers throughout Richmond upon Thames by phone or email. Anyone can contact the helpline with an issue involving an older person - we will do our best to help.
What can I ask? Ask anything - we are here to help over the phone.
Welfare Benefits
Do you know which welfare benefits older people are entitled to in order to live a more independent and happier life? If you are over state pension age and living in Richmond upon Thames or would like to know on behalf of a family member, contact Welfare Benefits for advice.
During coronavirus we can offer telephone advice from one of our welfare benefits advisors.
We can:
Assess the situation, and ensure the correct benefits are being received.
Follow benefits application through to award, to ensure the best possible chance of success.
Look for other grants and financial support that may help.
Even if you are already claiming benefits, you may be entitled to others - let us check.
Wellbeing Services online classes
Introducing our new way of keeping you active, healthy and connected in the safety of your home.

We have been working hard over the past few weeks to be able to bring you exercise, cooking and even Ukulele sessions that everyone can enjoy online at home.

Our teachers have put together some amazing homemade videos for everyone to try; from our Man with a Pan cooking sessions to practical at home exercise routines from a selection of our classes like Walking Football, Fit for Men, Tai Chi and Zumba Gold and even Ukulele sing-a-long sessions!

We sure have something for everyone to enjoy!

How to enjoy the online sessions

Our videos are available in our Youtube channel, click here to watch them all and subscribe to enjoy future classes.
You can also visit our Wellbeing Services online classes page.
IT support - we can help you stay connected!

During this worrying time, many of us are using technology to stay in touch with family and friends. If you are having difficulty using online video calls, or have any other problems with your computer, tablet or mobile phone, Age UK Richmond IT tutors can help.
During the pandemic we are offering free support phone calls to talk you through your IT problems.
In normal times, our IT tutors teach face to face IT lessons at home, however during the corona outbreak we will offer advice over the phone free of charge.

Here are some examples of how we can help you:

How do I install Zoom on my tablet?
How do I create a Skype account?
How does Facetime work?

Our tutors can provide you with clear advice and instructions on how to use the most popular communication platforms safely, get in touch with us.
To request help with IT please email carol.horne@ageukrichmond.org.uk
Telephone Befriending
Our lines are open if you need someone to talk to. Our staff and volunteers are happy to keep in touch during this difficult time.
Taking care of your mind is very important during this difficult time. A few suggestions are:

1. Stay in Touch
2. Keep busy
3. Get active
4. Look after your physical/mental health
Find out more about how to keep well at home.
Shopping & Essentials
If you are struggling to get the essential shopping you need, or are self isolating and struggling to get basic supplies, please contact us and see if we can help. We can:
Distribute immediate food and supplies to you from our Twickenham Food Hub free of charge, if you are in a challenging situation.
Help you find other sources of supplies locally or give you information about online delivery services.
Help you receive regular supplies of food if you are self isolating due to being designated highly vulnerable by the NHS and therefore are not allowed to leave home.
Please note we are following current Governtment advice and we are only able to deliver at your front door keeping 2 metres distance, no collections are permitted at the centre.
Handyperson Service
Our Handyperson service will now focus on specific essential jobs:
Keysafe supply and fitting
Changing lightbulbs, fixing toilet seats and trip hazards
Fitting grab rails
Moving furniture
All jobs are free of charge, apart from the cost of materials. Please note payment for materials will be taken via a contactless card machine to reduce contact.
Nightingale - Home from hospital
Our Nightingale Home from Hospital team will continue to deal with NHS / health setting referrals to support older people upon their discharge from hospital and other health settings with support at home, including:
Shopping
Fitting keysafes
Social and practical support
This service is accesed via referrals from health professionals only. Visit our page to find out more about this service.
It is through your help that Age UK Richmond has been able to continue its work with older people in the London Borough of Richmond upon Thames for a great number of years. We rely on your support and are grateful for any donation you can make to support our charity.