Services during Coronavirus
Age UK Richmond upon Thames has been working hard along with our voluntary sector partners to provide support for older people since the start of the Covid-19 outbreak.
We continue following the government and local authority guidelines at all times. We have also implemented infection control and social distancing measures as we continue being particularly careful as many of our users are over 70 and therefore considered vulnerable. Read about our latest update here.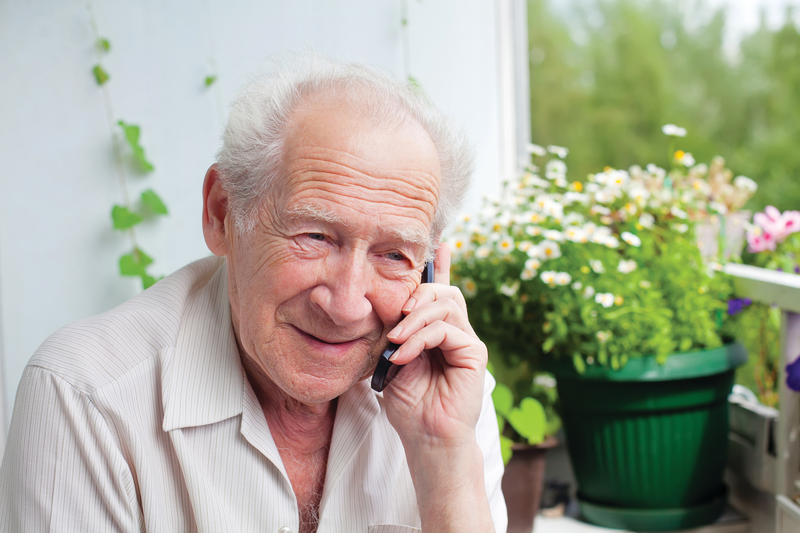 To access our services please contact our Telephone Helpline 020 8878 3073 or email info@ageukrichmond.org.uk
Information and Advice
Our helpline provides simple information for older people, families and carers throughout Richmond upon Thames by phone or email. Anyone can contact the helpline with an issue involving an older person - we will do our best to help.
What can I ask? Ask anything - we are here to help over the phone.
Welfare Benefits
Do you know which welfare benefits older people are entitled to in order to live a more independent and happier life? If you are over state pension age and living in Richmond upon Thames or would like to know on behalf of a family member, contact Welfare Benefits for advice.
During coronavirus we can offer telephone advice from one of our welfare benefits advisors.
We can:
Assess the situation, and ensure the correct benefits are being received.
Follow benefits application through to award, to ensure the best possible chance of success.
Look for other grants and financial support that may help.
Even if you are already claiming benefits, you may be entitled to others - let us check.
Wellbeing Services Remote Activities
Due to the current Covid-19 outbreak, face to face Wellbeing activities are not available at the moment, however we have been working hard over the past few weeks to be able to bring you a series of remote online and offline activities that can be accessed remotely from home.

Our online activities include Man with a Pan cooking sessions, exercise routines from a selection of our classes like Walking Football, Fit for Men, Tai Chi and Zumba Gold and even Ukulele sing-a-long sessions!

We sure have something for everyone to enjoy!

How to enjoy the online sessions?

Our videos are available in our YouTube channel, alternatively you can also visit our Wellbeing Services online and offline activities page.
How to enjoy the offline sessions?
Our offline activities do not require internet connection or a computer, tablet or mobile. Please visit our Wellbeing Services online and offline activities page to find out more.

IT support - we can help you stay connected!

During this worrying time, many of us are using technology to stay in touch with family and friends. If you are having difficulty using online video calls, or have any other problems with your computer, tablet or mobile phone, Age UK Richmond IT tutors can help.
During the pandemic we are offering free support phone calls to talk you through your IT problems.
In normal times, our IT tutors teach face to face IT lessons at home, however during the corona outbreak we will offer advice over the phone free of charge.

Here are some examples of how we can help you:

How do I install Zoom on my tablet?
How do I create a Skype account?
How does Facetime work?

Our tutors can provide you with clear advice and instructions on how to use the most popular communication platforms safely, get in touch with us.
To request help with IT please email carol.horne@ageukrichmond.org.uk
Telephone Befriending
Our lines are open if you need someone to talk to. Our staff and volunteers are happy to keep in touch during this difficult time.
Taking care of your mind is very important during this difficult time. A few suggestions are:

1. Stay in Touch
2. Keep busy
3. Get active
4. Look after your physical/mental health
Find out more about how to keep well at home.
Handyperson Service
Our handyperson service is running as normal until further notice.
What can we help with?
Change taps/plumbing/fit sinks
Electrics - change plugs/light fittings/light bulbs/fuses/repairs
Carpentry - door hanging/hinges
Repairing/refitting windows
Fitting spy holes/door chains
Putting up shelves, hanging pictures/mirrors
Fitting key safes and grab rails
Replacing toilet seats
Repairing curtain rails
Moving furniture
Changing lighbulbs
See our handyperson page for more information on costs.
How to book an appointment?
Please contact our Home Services team on 020 3326 9432 or email us at homeservices@ageukrichmond.org.uk
Gardening Service
Our friendly gardening service is operating as normal until further notice.
What can we help with?
General gardening and maintenance
Planting bulbs
Mowing the lawn
Digging
Potting
Weeding
Trimming / pruning
Putting down compost
Find out more information and costs in our gardening page.
How to book an appointment?
Please contact our Home Services team on 020 3326 9432 or email us at homeservices@ageukrichmond.org.uk
Housekeeping Service
Our useful housekeeping service can help you with a range of support at home whatever your age.
What can we help with?
Housework (dusting, hoovering, bed making, cleaning)
Laundry
Shopping
Prescription collection
Preparing light snacks
Other tasks as agreed
Find out more information and costs in our housekeeping page.
How to book an appointment?
Please contact our home services team on 0208 878 3569 or email us at housekeepingservice@ageukrichmond.org.uk
Nightingale - Home from hospital
Our Nightingale Home from Hospital team will continue to deal with NHS / health setting referrals to support older people upon their discharge from hospital and other health settings with support at home, including:
Shopping
Fitting keysafes
Social and practical support
This service is accesed via referrals from health professionals only. Visit our page to find out more about this service.
It is through your help that Age UK Richmond has been able to continue its work with older people in the London Borough of Richmond upon Thames for a great number of years. We rely on your support and are grateful for any donation you can make to support our charity.