Dementia Friendly Richmond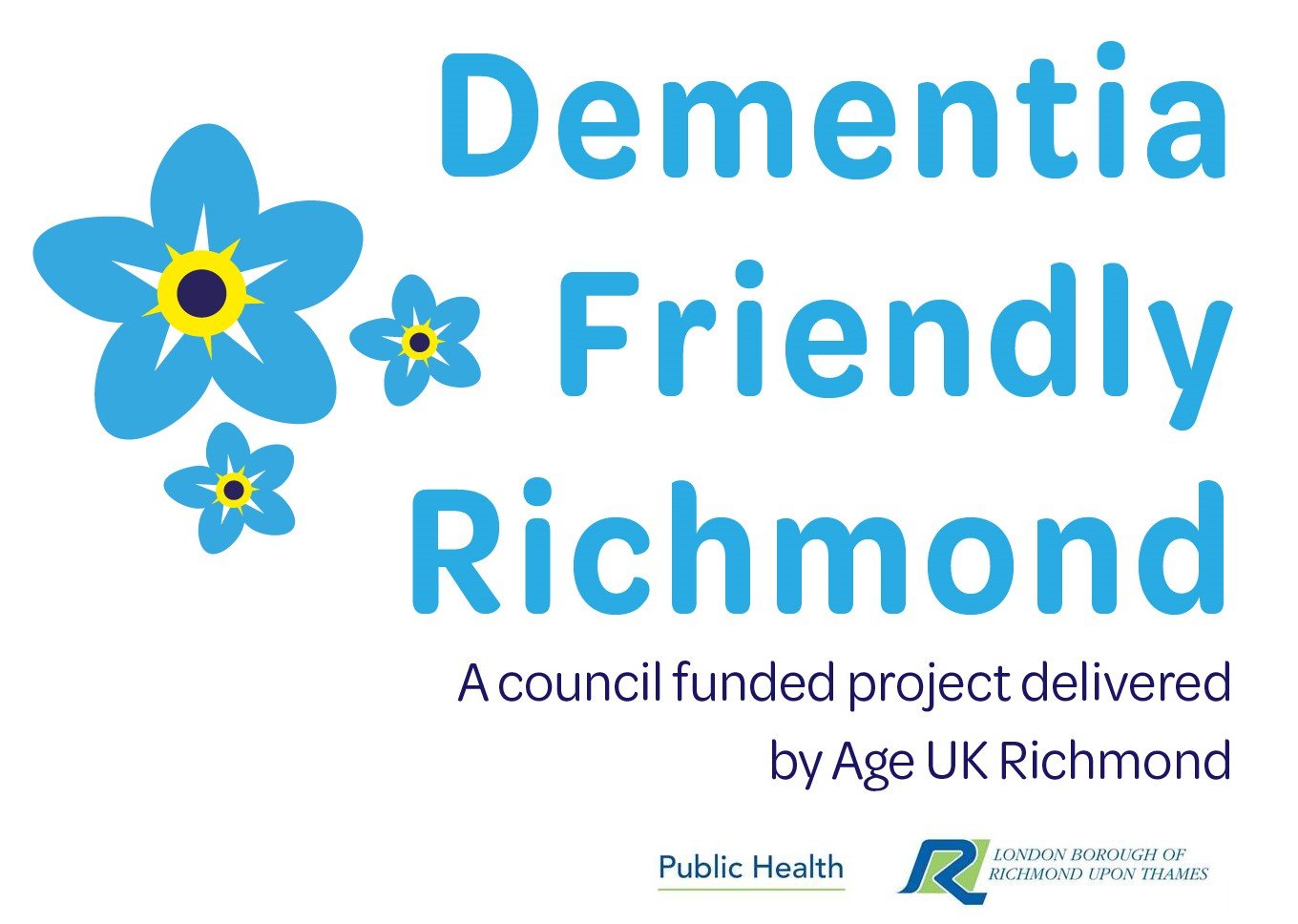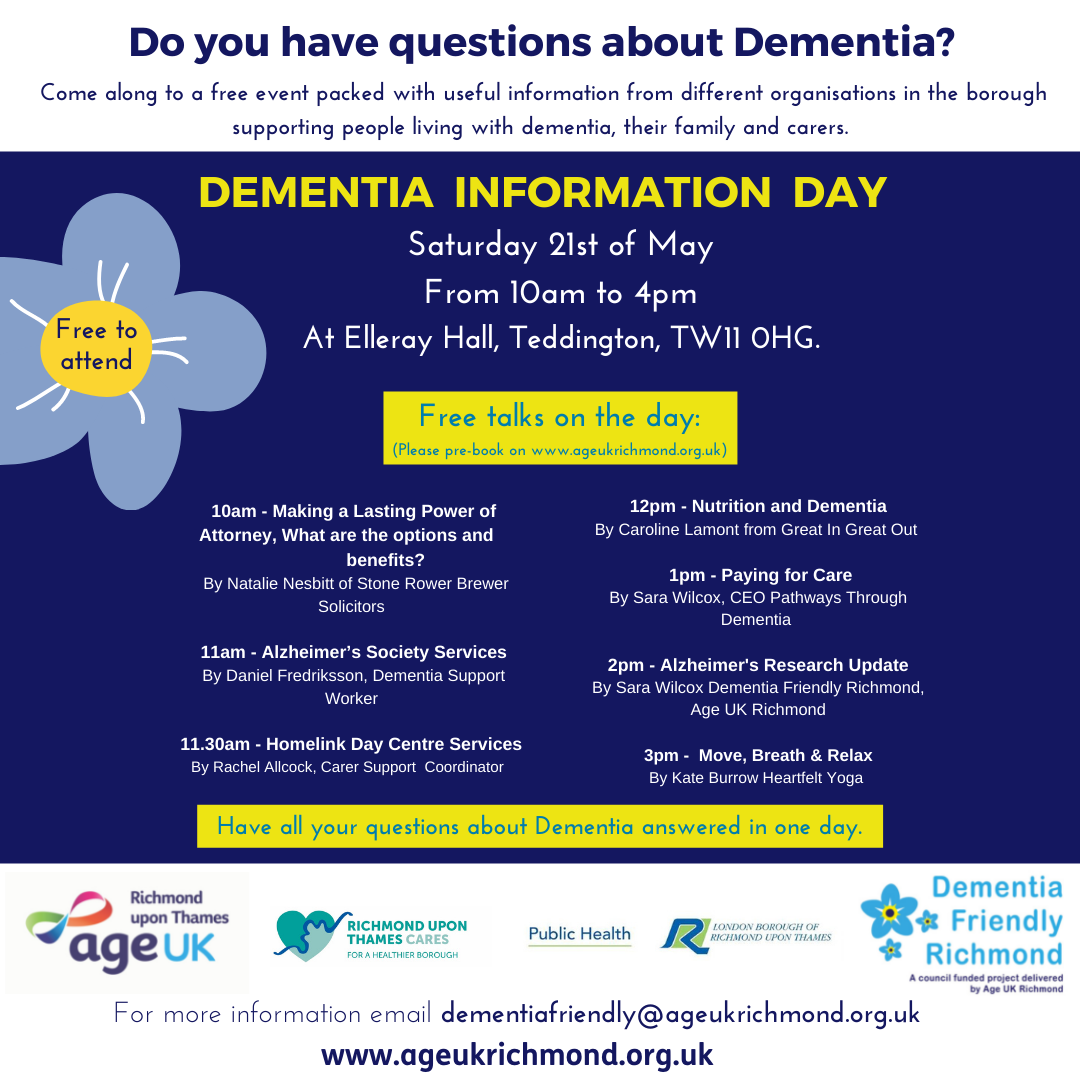 Book to attend the Free Talks here:
10am - Making a Lasting Power of Attorney, What are the options and benefits? By Natalie Nesbitt of Stone Rower Brewer Solicitors. To book click here.

11am - Alzheimer's Society Services by Daniel Fredriksson, Dementia Support Worker. To book click here.

11.30am - Homelink Day Centre Services by Rachel Allcock, Carer Support Coordinator. To book click here.

12pm - Nutrition and Dementia by Caroline Lamont from Great In Great Out. To book click here.

1pm - Paying for Care by Sara Wilcox, CEO Pathways Through Dementia. To book click here.

2pm - Alzheimer's Research Update by Sara Wilcox Dementia Friendly Richmond, Age UK Richmond. To book click here.

3pm - Move, Breath & Relax by Kate Burrow Heartfelt Yoga. To book click here.

What is Dementia Friendly Richmond (DFR)?
Dementia Friendly (Communities) Richmond is a Richmond Council funded project which is being delivered by Age UK Richmond.
Dementia Friendly Richmond aims to create an inclusive borough where all residents affected by dementia are empowered and supported to live well. It helps support those with dementia and their carers to:
travel to where they want to go safely 
live somewhere they feel supported, understood and included in community life 
receive the help they need to access quality health, care and support services when and where they require it 
be able to participate in all that London has to offer in arts, culture and leisure 
feel confident to visit local high streets and town centres
Age UK Richmond now co-ordinates the activities of Dementia Friendly Richmond. We intend to work with people living with dementia, organisations and businesses across the borough who are keen to become more dementia friendly.
How can your organisation become Dementia Friendly?
There are approximately 1,500 people who have been diagnosed with dementia in Richmond upon Thames and this figure will increase in line with the local ageing population.
We are planning service user involvement groups and are encouraging organisations and businesses to sign up to this initiative.
We will work with members to set up an Action Plan for the year which identifies 3 Action Points which you can work towards to make your organisation and Richmond dementia friendly. This could include holding a Dementia Friends session at work which our co-ordinator will deliver, adapting in house signs to signs people with dementia can recognise more easily.
Have you been affected by dementia or work for an organisation keen to become more dementia friendly?
If so please contact our borough co-ordinator, Sara Wilcox at dementiafriendly@ageukrichmond.org.uk or ring 0203 816 0020.