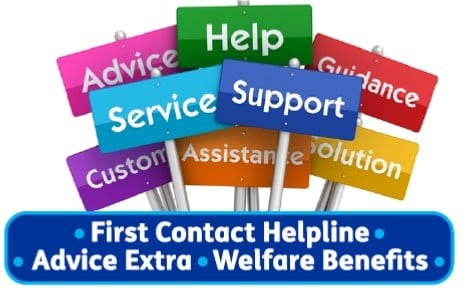 Our First Contact Helpline provides simple information for older people, families and carers throughout Richmond upon Thames by phone or email. Anyone can contact the helpline with an issue involving an older person- we will do our best to help, or find someone who can.

Operating hours:
Monday to Thursday - 10:00 to 4:00pm
Fridays - 10:00 to 1:00pm
What can I ask?
Ask anything - we are here to help. Perhaps you are:

- Wanting to know more about Age UK Richmond or other local services supporting older people.
- Looking to join local activities and classes for older people.
- Needing help with living independently at home.
- Suffering from loneliness or isolation, and want to know what you can do about it.
- Concerned about an older loved one, neighbour or friend.
- Looking for a local trade- handyperson, gardener, hairdresser, electrician or chiropodist.
How to access the service
You can access our information and advice service in a number of ways.

By phone: 020 8878 3073

By email: info@ageukrichmond.org.uk

At our office: Pre-booked appointments only
If you are over 65 and need in depth advice to help resolve complex issues, we can help with our new Advice Extra service.

Click below for Advice Extra.
https://www.ageuk.org.uk/richmonduponthames/our-services/advice-extra/
We also offer assistance with Welfare Benefits to help you claim the money you are entitled to.

Click below for Welfare Benefits.
https://www.ageuk.org.uk/richmonduponthames/our-services/welfare-benefits/