Big Knit
Published on 01 June 2018 08:53 AM
The Big Knit
Every year, an army of woolly warriors take up their knitting needles and crochet hooks as part of the Big Knit for Age UK. And we want YOU to join us!
The Big Knit is our partnership with innocent drinks. We've been working together since 2003, asking the country's crafters to knit little hats for the tops of innocent smoothie bottles. Every hat knitted raises 25p to help Age UK provide much-needed services and support to older people.
But it takes a lot of little hats to make a really big difference - that's why we need as many people as possible to get knitting!
1. Be prepared.
Get yourself some needles, wool and your favourite chair (train carriages and cafes also work well) and get knitting!
If you would like ideas, need inspiration or knitting patterns, visit our partner page at https://www.ageuk.org.uk/get-involved/fundraise/the-big-knit/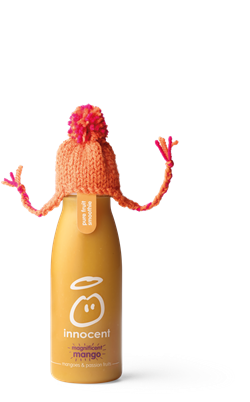 2. Send us your hats
Package up your lovely hats and get them to us. The smoothie bottles don't go on sale until winter you can keep sending hats in throughout all year round to help reach the bumper target.
Please send your hats to us at:
The Big Knit, Age UK Southampton, Freemantle & Shirley Community Centre, Randolph Street, Southampton SO15 3HE
3. Sharing is caring
Show everyone how great your hats are by posting pictures of them online using #BigKnit
What happens next?
Look out for the hats on smoothie bottles in shops in October 2021.
If you have any questions or want to find out more information, please contact us at
023 8036 8636 or info@ageuksouthampton.org.uk