The Big Knit is back! Grab your needles and help us be there for older people with no one else to turn to.
What is the Big Knit?
Every year, we ask you to knit tiny woollen hats, and each one gets placed on an innocent smoothie bottle.
For every smoothie sold, we receive 25p, and that money helps us fight loneliness among older people.
Since 2003, you've knitted over 7 million hats, raising more than £2.4 million for Age UK and our vital work.
How to join in
Choose a pattern
Design your own hat or have a look at our patterns and choose your favourite to download.
Knit away
Knit in front of the telly, or gather a group of friends and chat over the click-clack of needles. Some local Age UKs even hold their own knitting groups.
Send us your hats
Pop your hats in the post to:

Age UK
The Big Knit
Fruit Towers
342 Ladbroke Grove
London W10 5BU

Or find an Age UK near you and drop your hats off there – see which local Age UKs can take your hats.
Tell us your story
innocent and Age UK would love to send you a thank you card in the post and tell you about the next Big Knit. If you'd like that too, include a note with your hats telling us your name and address. Let us know your knitting stories and why you're taking part in the Big Knit!

We'll be acting as joint controllers of your info, and we promise to keep it safe. Read innocent's privacy policy and Age UK's privacy policy. You can change or stop how we contact you by emailing contact@ageuk.org.uk or DPO@innocentdrinks.com, or by calling 0800 169 87 87 (Age UK) or 020 7993 3311 (innocent).
Knit a mini santa hat
Yarn: Red and white
Needles: 4mm
Hat
Cast on 31 stitches in white
Knit four rows in garter stitch
Change to red and begin with a knit row. Continue in stocking stitch for 11 more rows.
Next row: k2tog to last stitch, k1 (16 sts)
Next row: purl
Next row: k2tog to end (8 sts)
Cut the yarn leaving approximately 10cm length. Thread this onto a sewing needle and bring through the stitches. Pull to tighten.
Make up the hat
Sew the side seams together using a sewing needle.
Make a small white pomp om and sew to the top of the hat.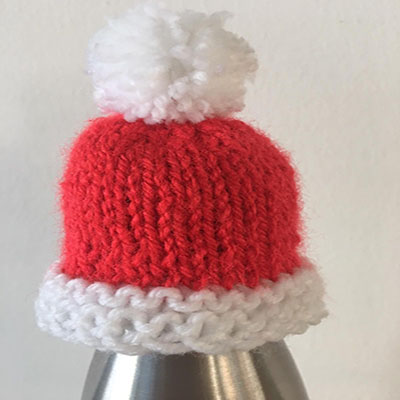 East of England
East Midlands
London
North East
Northern Ireland
North West
Scotland
South East
South West
Wales
West Midlands
Yorkshire and the Humber
How does the Big Knit help?
The money we raise from the Big Knit helps us be there for older people who have no one else to turn to.
Watch our video to see just how much this means to people like Jean and John.
Having company, to share things with and to have a giggle with, makes life sweet again.
How we're combating loneliness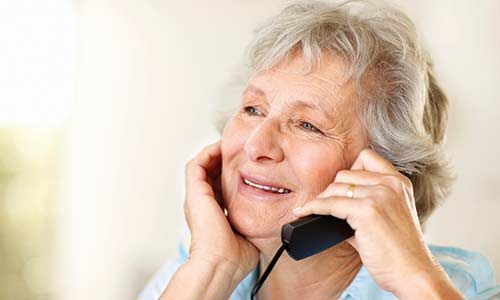 We bring together volunteers and lonely older people with our Call in Time service.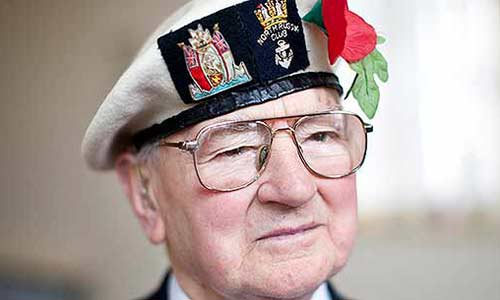 We give people kind, practical advice to help them feel less isolated.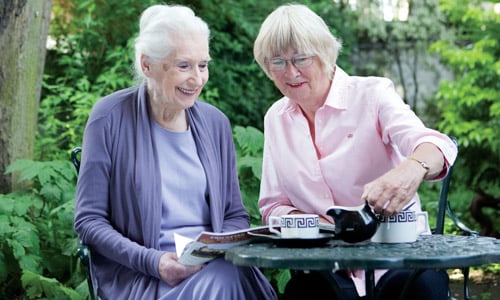 We help carers give the best support possible to lonely older people.
Can't get your hands on a smoothie?
Donate online instead and help us support older people when they need it most.
Any questions?
Drop us a line at big.knit@ageuk.org.uk. We'd love to chat and are happy to answer any of your Big Knit questions!