Donate what you no longer need to your local Age UK shop and you'll help us provide services and support to more older people.
We accept a wide variety of items that we can sell directly in our shops.
Women's, men's and children's clothing
Accessories including handbags, shoes, belts, ties and jewellery
Quality homeware such as glassware, ornaments and kitchenware
Books, CDs, DVDs, games and blurays
Good quality toys, jigsaws and games
Unfortunately there are a few items that we can't accept, as we're unable to sell them in our shops. These include damaged, broken, incomplete or unsafe items, safety equipment, videotapes and cassettes, real fur, coat hangers and large household items such as duvets, pillows and bulky curtains.
If you'd like more information on what you can donate to Age UK, please contact your nearest shop or call us on 0800 169 8787.
Simply take your donations to any Age UK shop on the high street.
Barnstaple, North Devon
Coulby Newham, Cleveland
Highcliffe, Dorset
Keynsham, Bristol
Kings Heath, Birmingham
Leigh, Lancashire
Letchworth, Hertfordshire
Morriston, Swansea
Neath, Port Talbot
Newport, Isle of Wight
Newton Abbot, Devon
Orpington, Kent
Parc Cwmdu, Swansea
Polegate, East Sussex
Poole, Dorset
Radstock, Somerset
Wigan, Lancashire
Winsford, Cheshire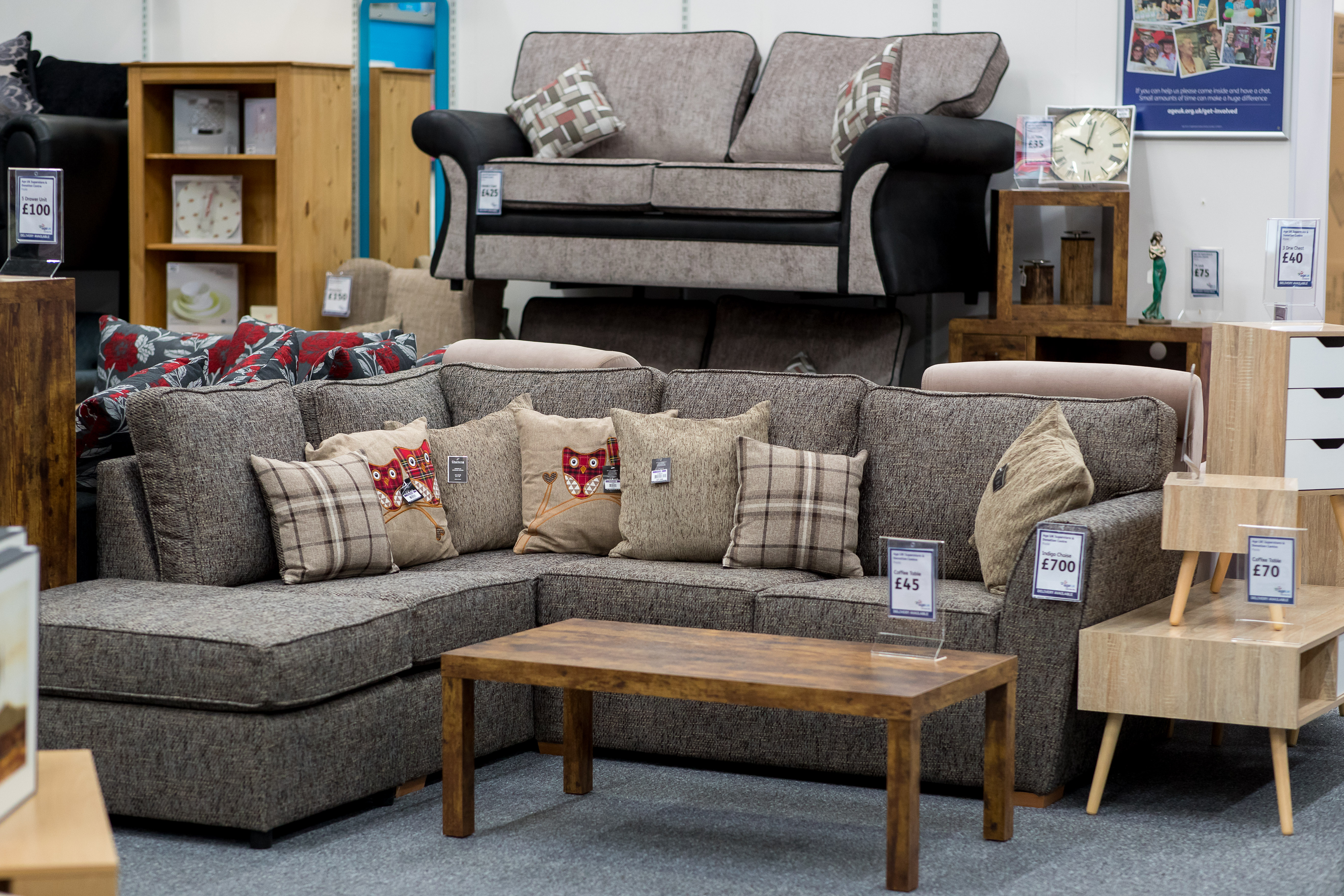 ---
Donations go further with Gift Aid
How your support helps
Your old clothes could help us be there to provide advice when an older person needs somewhere to turn. The books you no longer read could help put on a dance class. And your bric-a-brac could help brighten someone's day by helping provide a regular friendship call.
See the difference your donations will make
Helping you donate and shop safely
We're committed to keeping our staff, volunteers and customers safe, so we please ask you for your cooperation when visiting your favourite shop. If you'd like to shop online with us, visit our eBay page – new items are added every day. Thank you so much for your support.