Getting started on the internet
You might be surprised at how much you're able to do on the internet. You can connect with friends and family, carry out tasks like shopping and banking, and access services such as the GP surgery and the local council. The internet can also be a great source of entertainment and education.

---
How do I set up an email account?
One of the first things you should do online is set up an email (electronic mail) account. It's a free and easy way to stay in touch with family and friends, and it's the main way that organisations and companies will communicate with you.
You can also set up an email account using one of the many popular online services, such as Google Mail (commonly known as Gmail), Outlook and Yahoo.
Find out more about setting up an email account and making the most of email.
---
How can I socialise online?
There are a number of different ways to keep in contact with friends and family online, such as messaging apps, video calling and social media.
There are many examples of people hosting activities such as exercise classes online, or holding virtual meetings with their book clubs.
Read our information on:
---
Are there online resources related to my hobbies?
The internet is full of resources to help keep you busy, learn new skills or practise your hobbies. Here are just a few: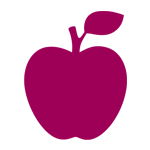 Cooking and baking
Cooking is a great way to encourage yourself to eat well and pass the time. There are plenty of online cooking classes, available for free on the video hosting website Youtube.
BBC Food, along with many well-known chefs, have a number of recipes on their websites. You can also buy cookbooks online.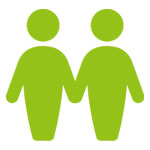 Family history
There are a number of websites that you can use to research your family tree. It can be difficult to know where exactly to start but we've put some information together to help. Find out more.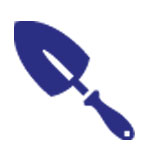 Gardening
If you're lucky enough to have a garden, gardening is a great form of exercise and can boost your mood. There are hundreds of websites with gardening tips, and you can buy gardening equipment online. We have some advice on how to make the most of your outdoor space. Read more.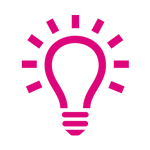 Learning new skills
You could take the opportunity to explore an interest or learn a new skill. The University of the Third Age (u3a) has lots of ideas on how you can keep learning online. Find out more on the u3a website.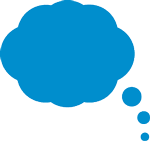 Getting creative
Try your hand at painting, drawing or even knitting. This might seem daunting at first, especially if you're new to it, but you don't have to be an expert to get arty. There are plenty of YouTube tutorials that can help you get started, and the website or app Pinterest has lots of ideas for inspiration.
Shopping online is quick and convenient and can be done from home. You can shop online from most major supermarkets and high street shops, as well as smaller independent shops.
Goods can be delivered directly to your house (usually for a small fee), or you can also use a service called 'click and collect', where you order online but collect items in store, or even from a local convenience store or newsagents.
Read our information about online shopping safely and securely.
A-Z of online terms
From apps to Zoom, and devices to YouTube. If you're coming across new words for the first time, our A-Z of online terms explains what they mean.
---
Can I manage my household bills online?
Most utility companies or services like council tax allow you to manage your accounts online. You'll need to set up an account via their website with a username and password, and you may need additional information like your account number.
If you manage your household bills or your banking online, you can opt for paperless billing. This means you'll get your bills over email, which not only saves paper but also means you know where your bills are stored.
Direct debits give a company permission to take money from your account on a certain date, for example for paying your energy bills each month. The amount may differ each time, so companies need to tell you in advance how much they'll take and when. You might even get a discount by paying bills by direct debit. Read more about making payments online.
You can compare tariffs across a range of suppliers and find the best deal by using a price comparison website, such as uSwitch, Go Compare or Compare the Market.
---
How can I arrange a GP visit or order prescriptions online?
It's important to get help from a GP if you need it. It's increasingly common to only be able to book GP appointments online, and some appointments may take place online or over the phone. To find out more visit your GP's website, or use the NHS app to book appointments. Read more about the NHS app on the NHS website. You can also find out how to download apps in our guide.
If you have a repeat prescription, you can use apps or websites to order your repeats. Read the NHS website's guide to ordering online.
How the internet changed my life
John Davies talks about his initial aversion to getting online and how the internet has improved his life.
---
How do I watch TV or videos on the internet?
You can watch TV live or later, when it suits you, through your computer, smartphone or tablet on BBC, ITV, Channel 4, and Channel 5 websites. If you're watching programmes on 'catch up' on ITV, Channel 4 or Channel 5, then this is free. But you need a valid TV licence to watch programmes on BBC iPlayer and to watch live TV from any channel via their online service.
There are many other internet TV services available, including paid subscription services, such as Netflix or Now TV. YouTube is also a popular and free video-sharing website. It contains millions of videos, uploaded by individuals and organisations. You can use it to watch documentaries, music videos, tutorials, funny videos and much more.
If you're aged over 75 and claim Pension Credit, you can get a free TV licence. Find out more.
---
Where can I listen to the radio on the internet?
You can listen to most radio shows online. Most stations will have an option to listen live on their website or have an app that lets you listen from your mobile phone or tablet. You can listen to BBC radio and podcasts via the BBC Sounds App. Click here to read our information on downloading apps.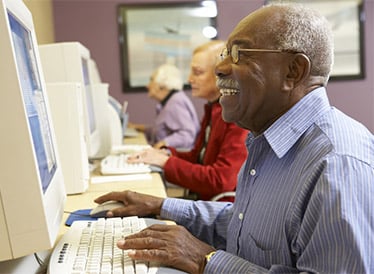 Looking for a computer training class?
The majority of our local Age UKs provide computer training, making getting online simple and enjoyable.
For more information call the Age UK Advice Line on 0800 678 1602.
We're open 8am to 7pm, every day of the year.

Please help us be there for older people in need
By donating today, you could help us answer more calls to our advice line, campaign harder for older people's rights and fair treatment and provide regular friendship calls to people who are desperately lonely.
We've put together some handy sheets that you can download and print off to help you get to grips with your computer or device:
Making the most of your device