Changes to our bodies as we get older mean that cold weather and winter bugs affect us more than they used to.
This winter we will also need to live with coronavirus, which we know can have more of an impact the older we are.
As we age, our immune system becomes weaker and less able to fight off viruses. We lose muscle mass which helps to keep us warm and keep us moving about. And the cold makes health conditions harder to manage, or even effect our hearts and circulation.
The good news is there are lots of things we can do to help keep well in winter.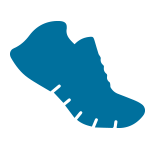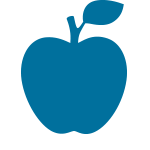 Eat well
Spending more time indoors more and doing less of the things we enjoy means it can be difficult to keep up the motivation to prepare meals. Try to keep a bit of a routine and eat what you can.
If you've recently lost weight without meaning to or have a smaller appetite than usual, find out why this might be and what you can do to help. The most important thing is to eat, even if the only thing you fancy is a slice of cake, something is always better than nothing.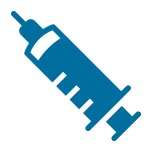 Get your free flu jab – even if you're fighting fit
Everyone aged 65 and over, and anyone who cares for a friend or family member, is entitled to a free flu jab from the doctor or pharmacist.
When you get your flu jab check if you're eligible for the pneumo vaccine, which helps protect you from pneumonia, and the Shingles vaccine.
To protect the most vulnerable during the coronavirus pandemic, there are additional groups who can get the jab free this year, including personal assistants and people who live with someone who was asked to shield during Spring lockdown.
The vaccines for over 65s has an agent in which helps to boost your immune system's response to the vaccine. Even if you're fit and healthy, it's a great idea to get the jab to help protect yourself and others.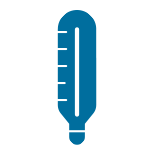 Make sure your home is warm enough
Try to heat your home to a steady and comfortable temperature throughout the day. It's also a good idea to keep your bedroom window closed at night when the weather is coldest and close the curtains at dusk to keep the heat in.
Having trouble heating your home? Get help with heating costs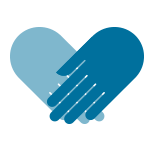 Wash your hands regularly
This is important now more than ever. It's simple but effective – washing your hands helps stop germs spreading and can help you stay well.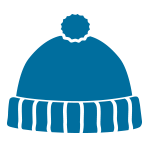 Wrap up well and stay stocked up
Layering's the best way to keep warm in winter. If you're heading out, don't forget the temperature can drop drastically as the sun goes down so take woollies out with you, even if you don't need them immediately. It could be a good idea to stock up on cold and sore throat remedies. Your pharmacist can give you advice if you're feeling under the weather about what might help.
If you're concerned about someone's health or safety, call 111 for health advice, or in an emergency call 999 (112 from a mobile).
Some people experience frailty as they age, which can mean it is more difficult to move around and minor illnesses can knock you for six.

We're here to help
You can order printed copies of any of our guides and factsheets by calling our advice line on 0800 678 1602. Lines are open 8am-7pm, 365 days a year. We also offer support and specialist advice through the advice line and at over 130 local Age UKs.
The development of this informational webpage and video was supported by an educational grant from Seqirus.