Walking tips and advice for older people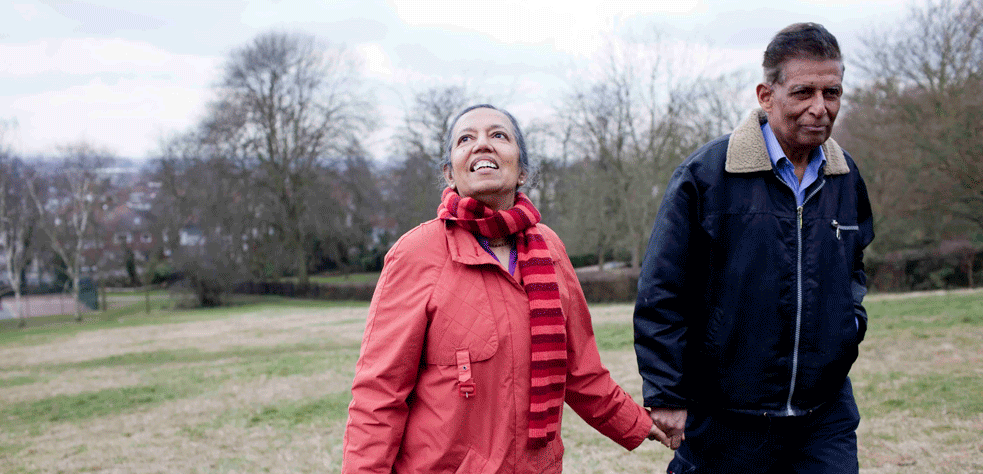 When you find exercise difficult or aren't sure how to be more active, walking is a great activity. A daily walk, even if it's just a 15-minute stroll to the shops, is really good for you.
A little every day
Don't feel that you have to take long walks every day. It's better to make walking a part of your everyday routine. If your pace makes you feel a bit out of breath, but you can still hold a conversation, that's ideal. But if that's not manageable for you right now, any kind of activity is better than nothing!
To fit in a little extra walking every day, you could try:
walking to the shops instead of driving
using the stairs instead of the lift or escalator
when driving, parking at the far end of the car park so you have further to walk
planning a town or country walk at the weekend
joining a walking group. It's fun to walk with other people and you might even make some new friends.
---
How walking can improve your health
It helps you lose weight
Being active is especially important as we get older and our metabolism slows down, making us more likely to put on weight.
The only way to lose weight is to use up more energy than we take in, and a daily walk can help to burn off some of those calories.
It keeps your heart strong
Brisk walking can help to keep your heart strong by increasing your heart rate. It can also reduce your risk of heart disease, high blood pressure, and stroke.
It reduces your risk of cancer
Physical activity can reduce your risk of developing some cancers, including breast, bowel and womb cancer.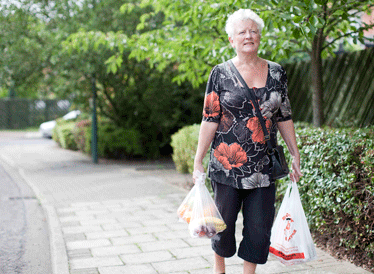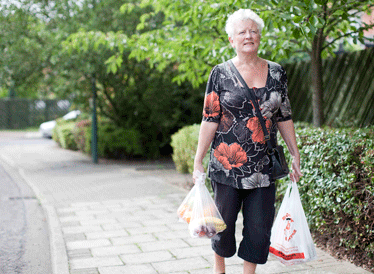 It reduces your risk of Type 2 diabetes
There are 4.7 million people living with diabetes in the UK. Most of these cases are Type 2 diabetes, which is more likely to affect adults and those who are overweight or obese.
However, you can reduce your risk of developing Type 2 diabetes with regular exercise and a healthy diet.
It strengthens your bones
Walking can help to prevent the onset of osteoporosis, which makes bones brittle and more likely to break.
It improves your mood and mental wellbeing
Being outside in the fresh air has been linked to better mental wellbeing and reduced stress. Regular exercise can even help to relieve depression.
Walking can also be a social activity when done in a group or with friends, so it can help to tackle feelings of isolation or loneliness.
It reduces your risk of dementia
Being physically active and leading a healthy lifestyle could reduce your risk of developing dementia.
For people with dementia, regular activity can improve their strength and flexibility, ensure better sleep, and some studies suggest it may improve memory and slow the progression of the condition.
Speak to your doctor if you have any health concerns
If you're worried about the effect being active may have on your health, talk to your doctor to find out if it's safe. It almost certainly will be, but they may need to give you some exercises to build up your strength gradually.
How to be more active as you get older
It's not about getting fit, it's just about moving more in whatever way works for you.

Get tips on staying well straight to your inbox
Sign up for our wellbeing newsletter for tips towards a healthier you.