One of the first things you should do online is set up an email (electronic mail) account. It's a free and easy way to stay in touch with family and friends, and the main way that organisations and companies will communicate with you. You'll need an email account to access online services, shop or bank online, set up a social media account, and to sign up to email newsletters.
---
How do I set up an email account?
You can set up an email account using one of the many popular online services, such as Google Mail (commonly known as Gmail), Outlook and Yahoo.
Each email service will need slightly different information from you in order to set up an account, but you usually have to complete an online form with:
Your full name.
Your choice of email address. This has to be unique, so you might have to try a few times to come up with one that isn't already in use, e.g. 'joe.bloggs@gmail.com' or 'joe.bloggs@outlook.com'.
Your choice of password. This should be a strong password – read our information on password security for more information.
Personal information such as your date of birth and gender.
Your phone number - this may be used to verify your account, where you'll get sent a code over text message which you need to enter on the web page.
When you register with your internet service provider (such as BT or Sky), they will often provide you with an email account. Be aware though that if you decide to change internet providers, they may charge you to keep access to your email account. It may be more flexible to choose an email service that is not linked with your internet provider.
You can also download the email apps to access your emails easily on your smartphone or tablet. If you have an Android phone, the Gmail app will be automatically downloaded to your phone. Read our guide to downloading apps for more information.
---
How do I send emails to friends and family?
Once you've set up your email account and signed in, you can start sending emails.
Click on Compose or New message.
Type the email address of the person you want to talk to in the 'To' box at the top.
Below this, type a few words in the 'Subject' box. The subject is a short summary or title of what your email is about, for example 'holiday update'.
Type your main email message in the largest box.
Clicking on the paperclip icon will allow you to choose photos from your computer to attach to the message.
Click 'Send'.
Once you've sent someone an email once, you won't have to remember their address for next time – their address will be suggested once you start typing their email address.
---
How do I know if I have received an email?
To check if you have received any new emails:
Go to your email provider in the internet browser.
Sign in to your account.
The number of unread emails you have will be shown next to where it says Inbox on the left. If there isn't a number there, then you don't have any unread emails.
The unread emails will be in bold text compared to the older emails that you have already read.
Click on the email to open it.
Respond by clicking on the symbol that looks like an arrow. This will create a new message for you to write and send.
If you access your email through an app on your smartphone or tablet, you will receive a notification. For emails, this is an envelope symbol and will appear on the screen along with details of the email. Click on the notification to open the email and respond.
---
Tips for getting the most out of emails
You'll need an email address to set up accounts for online services, like shopping, banking or managing your bills online. Make sure you use a different password for each account. Read our tips about creating strong passwords.
Most organisations and companies will have a newsletter that you can sign up to. You can keep up to date with the latest news from an organisation, find out about offers or discounts from shops, or find out what's going on in your area.
If you're ever getting too many newsletters, you can unsubscribe from them. There is often an option to do this at the bottom of an email they have recently sent you.
If you manage your household bills or your banking online, you can opt for paperless billing. This means you'll get your bills over email, which not only saves paper but also means you know where your bills are stored.
---
What email scams should I be aware of?
Unfortunately, there are scammers and fraudsters who will use email to contact you and try and trick you out of money or get hold of your personal or financial information. Here are some commons scams to be aware of:
Scammers can create fake websites that look official requesting you to provide personal or financial information. You might receive an email claiming to be from an organisation, like a bank, with a link to one of these fake websites. These are known as 'phishing emails'.
Some emails, known as 'spam' or 'junk', have a link or file attached for you to click on or open. Opening these links or downloading the files may be harmful to your device.
Emails may trick you into thinking you've won a lottery or prize.
Someone might email you pretending to be someone you know who has been stranded somewhere and needs money.
Emails may even come from an email address that you recognise, such as a friend or family member. This can happen when someone's account is 'hacked'. If you receive something and it seems suspicious or out of character, give the person a ring to see if they sent it.
A phishing email claiming to be from HM Revenue and Customs (HMRC) offering you a tax refund if you enter your details. The real HMRC would never email to give you a tax refund.
If you receive a suspicious email, don't reply with your details or open any links or documents. Delete the email straight away and report it as spam through your email provider. If the email claims to be from an organisation, phone them directly using the phone number found on their official website and ask them.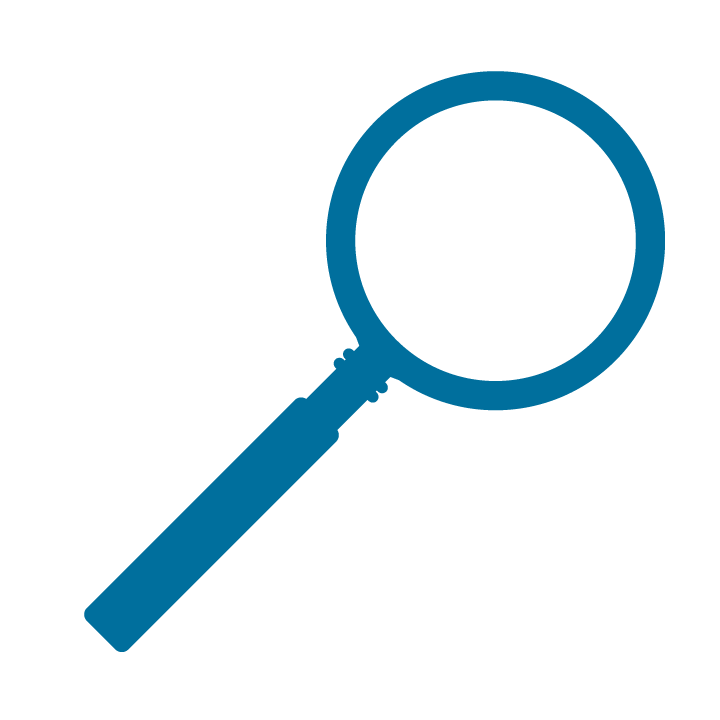 How to spot a scam email
Scam emails can look genuine and appear to be from official places like a bank or TV Licensing, but you can often tell it's a scam. Look out for:
errors in the spelling or grammar, or an unusual style of writing.
requests for personal information, such as your username, full password or bank details – genuine organisations will never ask for this information like this over email.
a sense of urgency, threatening that unless you act now, a deal will expire or your account closed.
You can see an example of a scam TV license email here.
---
What should I do if I think something is a scam?
Ignore attachments and links in emails: Don't open any attachments to an email unless you know they're from someone you know and trust, and that they definitely sent the email. Don't click on links within emails that claim to direct you to your bank, utility company or HMRC. Always search for the website yourself instead.
Don't reply: Never reply to scam emails, even to say 'No'. This will let the scammer know that your email address is active, and they'll send you more emails.
Think twice before sharing any details: Organisations shouldn't contact you out of the blue asking for your full password or for financial information. Never be pressured into sharing personal or financial details.
Double-check: If you get an unexpected request for payment from someone claiming to be a trusted company, look up their phone number and give them a call to check.
Stay virus-free: Make sure you have anti-virus software installed on your computer to protect it from viruses.
Mark emails as spam: Mark the email as spam through your email provider. This will delete the email and will stop emails from that address from entering your inbox in the future.
Report and delete: Report scam emails to Action Fraud, then make sure you delete the email.
Contact Action Fraud
Contact the police then Action Fraud if you're worried something might be a scam, or you think you've been scammed. The information you give to Action Fraud can help track down the scammer.
---
How do I mark emails as spam?
You can mark suspicious emails as spam or junk through your email provider. This will delete them from your inbox and can stop you from receiving emails from that sender again. However, this alone won't report these emails to Action Fraud, which you have to do separately.
Select the email in your inbox by clicking on the tick box to the left of the sender.
Then click on the symbol in the bar above which lets you report the email – this will vary depending on your email provider but may be a no entry sign, a shield or an exclamation mark, with wording such as 'Report spam' or 'Junk'.
Your email account will also have a spam or junk folder. Some emails may go straight into that folder, so you don't need to worry about marking those as spam.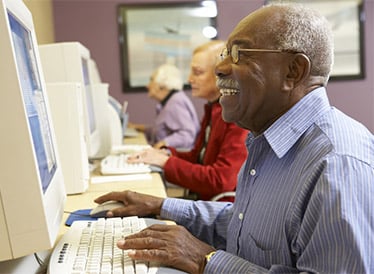 Looking for a computer training class?
The majority of our local Age UKs provide computer training, making getting online simple and enjoyable.
For more information call the Age UK Advice Line on 0800 678 1602.
We're open 8am to 7pm, every day of the year.

Please help us be there for older people in need
By donating today, you could help us answer more calls to our advice line, campaign harder for older people's rights and fair treatment and provide regular friendship calls to people who are desperately lonely.
We've put together some handy sheets that you can download and print off to help you get to grips with your computer or device:
Making the most of your device